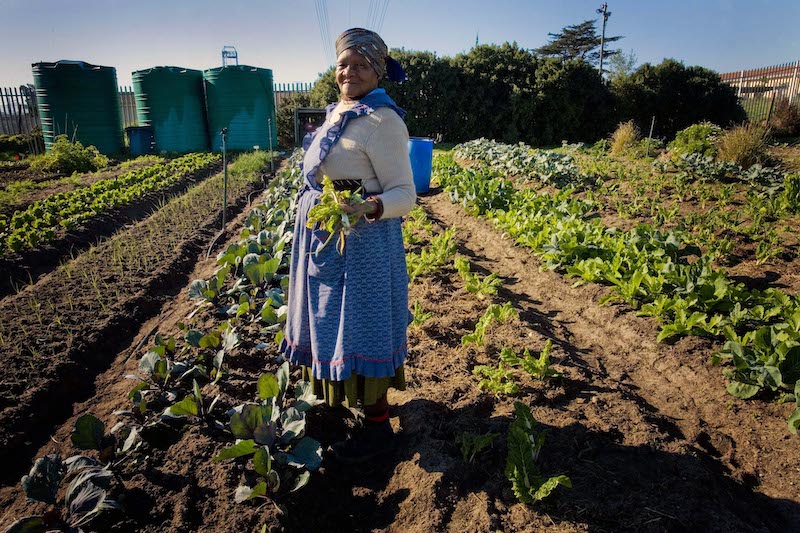 In September 2021, the White House introduced two of USAID's new programs to reduce poverty and hunger. USAID, the U.S.'s international development agency, provides aid to countries to support various sectors such as agriculture, trade and human rights. The latest programs of USAID include the Gender Responsive Agricultural Systems Policy (GRASP) and its latest collaboration with the Eleanor Crook Foundation's Global Nutrition Financing Alliance. GRASP will provide African female policymakers with a three-and-a-half-year virtual leadership development fellowship to empower women in food systems. USAID's collaboration with the Eleanor Crook Foundation will mobilize $100 million over five years to reduce COVID-19's impact on food insecurity and reduce malnutrition worldwide.
GRASP: African Women in Agriculture
According to the U.N.'s Food and Agriculture Organization (FAO), women account for 43% of the world's agricultural workforce. Although women make up nearly half of all global agricultural workers, they may not receive equitable opportunities in developing countries. In some regions of Africa, women make up 60% of domestic farm labor. Despite their participation, African women hold limited leadership roles in food systems.
Issues regarding legal ownership of land, fair compensation and access to financial resources hinder African women's leadership in agriculture. According to Feed the Future, "women tend to own less land, have limited ability to hire labor and face impediments to accessing credit, agricultural extension services and other resources."
GRASP intends to address gender inequality within African agriculture by empowering female policymakers and inciting change in food systems. With help from USAID, GRASP will provide 100 women with mentorships, networking opportunities and virtual leadership programs targeted to create food-secure communities. By empowering African women in leadership, GRASP strives to develop improved and equitable food systems beneficial to all.
USAID and the Global Nutrition Financing Alliance
USAID has also joined the Global Nutrition Financing Alliance in mobilizing $100 million to reduce food insecurity and malnutrition in low- and middle-income countries. The Eleanor Crook Foundation (ECF) and the U.S. International Development Finance Corporation (DFC0 initially established the Global Nutrition Financing Alliance. The partnership combines public and private sectors to address the pandemic's effect on malnutrition.
The ECF projects a 50% rise in severe malnutrition due to COVID-19's economic and existing food programs disruption. USAID's partnership will help catalyze comprehensive approaches to decrease food insecurity. The alliance will prioritize health and food systems along with food-oriented small and medium enterprises (SMEs). The collaboration seeks to address the financing gap among SMEs, bolster women-led businesses and advance food safety. The alliance also seeks to end malnutrition by 2030.
USAID's Promising Next Moves to Reduce Poverty and Hunger
USAID's latest programs will benefit not only those in need but also the rest of the world. GRASP can open new markets by supporting African women in agriculture. The program will also expand leadership and business in African food systems. With accessible development opportunities, African women can create social and economic change to address global poverty and food insecurity.
Additionally, USAID's alliance with the Global Nutrition Financing Alliance will help reestablish the world's progress to reduce poverty and hunger. The alliance's monetary aid will also function as a sustainable investment in global food systems. In helping the world's poor and hungry through programs like GRASP and the Global Nutrition Financing Alliance, USAID helps the world get back on track.
– Dana Gil
Photo: Flickr
https://borgenproject.org/wp-content/uploads/logo.jpg
0
0
Saiesha
https://borgenproject.org/wp-content/uploads/logo.jpg
Saiesha
2021-11-25 01:30:13
2021-11-22 15:26:00
USAID's Programs to Reduce Poverty and Hunger