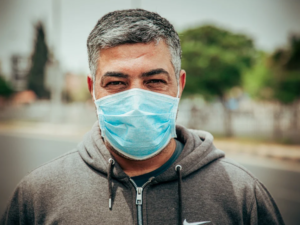 As of 2019, 83% of the refugee population in Jordan lives in cities, not camps. Many of the refugees in Jordan survive on low-paid work in the informal sector, picking up odd-jobs when they can. Considering the substantial number of refugees living in Jordan, nearly 750,000 registered refugees and almost two million Palestinians, the Jordanian government has protective stipulations in place to preserve jobs for Jordanian citizens.
However, during the COVID-19 lockdown, the informal working sector shut down. Most refugees did not have savings to fall back on while roughly 80% of Syrian refugees in Jordan live below the poverty line. When Jordan began to reopen in late April, the government mandated that businesses first give employment preferences to Jordanians.
The International Labor Organization recently published a survey confirming that of all the vulnerable working populations, refugees have been hit the hardest amid the pandemic. Nearly all refugees are ineligible for governmental aid. Moreover, only about 30,000 refugee families receive cash assistance from UNHCR. The NGOs in Jordan were non-essential, and many shut down in the spring. However, with easing restrictions, NGOs are reopening and providing necessary assistance again.
Collateral Repair Project
Collateral Repair Project (CRP) is a nonprofit in Amman that provides many services. These services include a community center with programs for refugee children, women and men. Additionally, CRP runs a Basic-Needs Assistance program. It is essentially a food voucher program for refugees to trade in coupons for fresh produce. CRP know how essential this program is for refugees. As a result, it found a way to operate during the shutdown. By partnering with local markets, CRP managed to keep over 700 refugee families fed throughout the lockdown.
Reclaim Childhood
Reclaim Childhood provides sport and leadership training to refugee girls ages six to 18 in Amman and Zarqa. While it had to stop programming during the lockdown, its return is significant. Reclaim Childhood employs nine female coaches, some refugees, some Jordanians and has nearly 300 girls play each season. Refugee children are suffering from the effects of the pandemic. Girls in particular are hurt with schools shutting down. Children from families facing increased poverty are more likely to be forced into child labor or early marriage. Reclaim Childhood, beyond providing these girls with a meal each day, reminds them that they are strong, capable and surrounded by girls and women who support them. Even amid poverty and pandemics, children should always have the right to play, learn and grow.
Action Against Hunger
Action Against Hunger (AAH) is an organization that operates in Jordan. It provides water, sanitation, hygiene, food security and livelihoods and mental health services to both host communities and refugee populations. In 2019 alone, it reached 86,522 people with water, sanitation and hygiene programs. Additionally, the organization offers cash-assistance programs for refugees. During the height of the Jordanian lockdown, it became clear to AAH that the majority of people receiving its services also desired a way to access more information about the pandemic and preventative measures. In response to this need, AAH launched a free telephone hotline that offers updated information about the risks associated with the pandemic. They currently have 38 operators managing phone lines, communicating essential information.
Overall, the work of these organizations is essential to the livelihood and safety of many refugees in Jordan, especially during this global pandemic.
– Grace Harlan
Photo: Pixabay
https://borgenproject.org/wp-content/uploads/logo.jpg
0
0
Kim Thelwell
https://borgenproject.org/wp-content/uploads/logo.jpg
Kim Thelwell
2020-10-20 01:30:14
2020-10-15 18:49:16
Refugees in Jordan: NGOs Helping During COVID-19