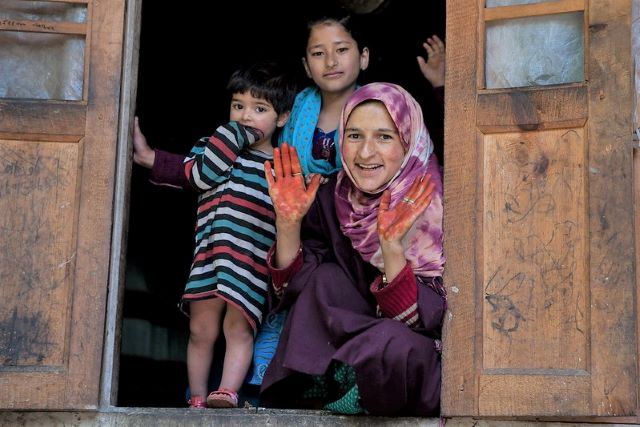 India is among the world's poorest countries, with more than two-thirds of its residents living in extreme poverty. Recently, however, a changing economy centered around industrialization has prompted many rural residents to move to urban areas of the region. The interregional migration has led to an accumulation of slums and poor villages on the outskirts of cities. The problem prompts a powerful need for affordable housing in India. In recent years, new organizations have begun to answer this call with unique responses to alleviate the problem.
3 Ways India is Implementing Affordable Housing
Big bank support for finances: One of the major banks leading this movement, the National Housing Bank of India, extends housing loans to low-income households. This allows for affordable housing at the lowest level while also expanding the Indian housing market. The bank's project has positively impacted 15,000 households across 17 states in India, including households primarily managed by women. The expanded access to these loans is not the only aspect of this plan. Higher loans are also given out to poorer people to ensure that housing transactions are faster and more effective. These loans also help invest in important infrastructures like schools, temples and communal facilities.
Government home-building initiatives: Prime Minister, Narendra Modi, has launched a "housing for all" campaign since his election. The urban focus of the plan pledges to build more than 12 million houses by the year 2022. Although only 3.2 million urban homes have come to fruition so far, more funding to continue the project is on the way. These efforts ensure that 40% of India's population, now living in urban areas like Mumbai, has access to cheaper apartment buildings. The new housing spaces target a variety of people, including first-time buyers, older individuals and those aspiring to move to urban areas, a demographic that largely includes impoverished communities.
Targeting traditional real estate developers: In addition to building affordable housing, the Indian Government is also taking steps to target real estate members who generally focus their efforts on higher-end living spaces. To combat this practice, the government gives more incentives for interest rates on middle-to-low class homes. Many major real estate companies only switched to marketing affordable housing (as late as 2018) after the introduction of these benefits. This trickle-down effect experienced in the real estate sector will in turn fuel the industry. In other words, it has a multiplied effect on India's economy. The shift in the country's housing market will make India a $5 trillion economy by 2025.
Affordable Housing Means Less Poverty
The combination of nongovernmental and governmental support in India is rapidly leading to positive changes in the country. The future of affordable housing in the region is on track to provide commodities to millions of people. With increased funding and more initiatives, India is a leading example of how affordable housing can raise standards of living and boost the economy, essentially alleviating poverty.
– Mihir Gokhale
Photo: Flickr
https://borgenproject.org/wp-content/uploads/logo.jpg
0
0
Lynsey Alexander
https://borgenproject.org/wp-content/uploads/logo.jpg
Lynsey Alexander
2021-02-01 01:30:06
2021-02-01 05:00:40
Affordable Housing In India Is Aiding the Poor