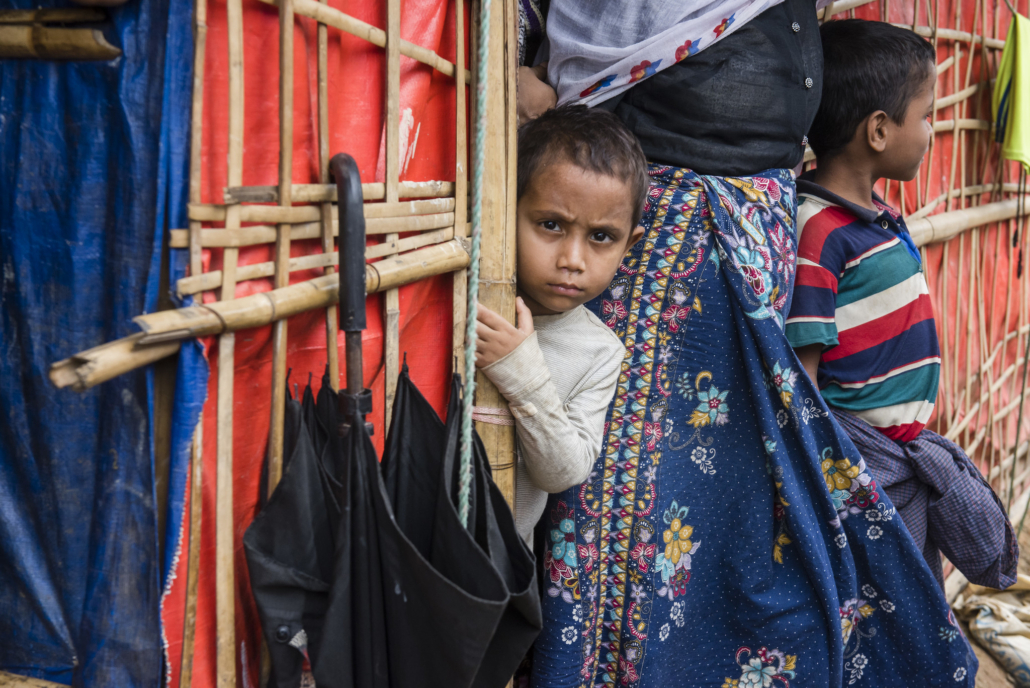 According to the Center for Policy Dialogue in Bangladesh, in 2020, 46% of children in Bangladesh endured multidimensional poverty — the experience of several deprivations at once.  The government and organizations are taking action to address the pressing issue of child poverty in Bangladesh.
5 Facts About Child Poverty in Bangladesh
Low Educational Attainment Rates. According to UNICEF, Bangladesh notes a primary school net enrolment rate of 97.42% but a primary school completion rate of 85.85%. The primary school drop-out rate is 14.15%. The secondary net enrolment rate is lower than primary, at 70.25%. The secondary school completion rate is also concerning, standing at just 64.24%. The secondary drop-out rate is 35.66%. This data comes from the Annual Primary School Census (APSC) 2021 and the Bangladesh Bureau of Educational Information and Statistics (BANBEIS). Poverty plays a significant role in these low completion and high dropout rates.
Child Labor. A study that UNICEF conducted in 2019 revealed that every one out of 10 boys between the ages of 12 to 14 in Bangladesh hold full-time jobs. While the income that these children earn varies, most boys younger than 14 earn an income of less than $40 per month. Due to the impacts of the COVID-19 pandemic pushing more families into poverty, more households have resorted to pulling their children out of school and pushing them into child labor to contribute to household income.
Malnutrition. Stunting, which poor nutrition causes and detrimentally impacts the psychological and mental development of children, affects 36% of children under the age of 5 in Bangladesh, according to the World Food Programme (WFP). Moreover, this percentage rises to 50% among those who are living in extreme poverty and slums. About 5.5 million children under 5 suffer from chronic malnourishment.
Gender Inequality. In Bangladesh, families tend to prioritize investing in the education of boys over girls. This is due to societal gender roles that dictate that females should bear the burden of household chores and caretaking. Impoverished families are also more likely to push their young daughters into child marriage to reduce the financial burden on the family.
Insufficient Social Protection. UNICEF reports that about 30% of children in Bangladesh "live and sleep in public or open spaces (streets, stations, terminals, fields and parks) without the most basic amenities." Additionally, about 82% of these children face abuse and harassment from pedestrians. According to Bangladesh's Survey on Street Children 2022, children living on the street are vulnerable to illnesses. Additionally, a quarter of the street children surveyed report experiencing unjust treatment and abuse from law enforcement agencies. Despite these harsh conditions, 70% of street children in Bangladesh aspire to live a better life and many wish to attend school.
Taking Action to Reduce Child Poverty in Bangladesh
In 2013, the Bangladesh government collaborated with the World Bank to launch a program called Reaching Out of School Children (ROSCII). This initiative opened new opportunities for impoverished students to complete their primary education and pursue secondary education. Since 2017, the program provided quality primary education to 735,000 impoverished children from underserved rural areas and slums, with girls accounting for 50% of this number.
UNICEF reports that 90% of children in Bangladesh experience "physical punishment or psychological aggression" from caregivers or educators. To uphold the rights of children who experience violence, neglect and exploitation, UNICEF is striving to establish a child-friendly justice system in Bangladesh.
In 2015, the Government of Bangladesh launched the Income Support Program for the Poorest (ISPP), commonly known as the Jawtno program. "The program supported 600,000 poor pregnant women and mothers with children under five years, in locations with high child malnutrition and poverty rates. It provided cash payments to incentivize the parents' use of services aimed at improving their children's nutrition, cognitive development and readiness for school," the World Bank highlights. The program recorded positive results. For instance, mothers used the cash payments to invest in their children's development and engaged with their children more to strengthen the mother-child bond and prepare them for school.
The World Bank and UNICEF have supported the Bangladeshi government's efforts to reduce child poverty in Bangladesh. With this support, the country's government is working to ensure that all children live a higher quality of life.
– Gurjot Kaur
Photo: Flickr
https://borgenproject.org/wp-content/uploads/logo.jpg
0
0
Saiesha
https://borgenproject.org/wp-content/uploads/logo.jpg
Saiesha
2023-05-29 01:21:19
2023-07-10 00:20:03
Combating Child Poverty in Bangladesh