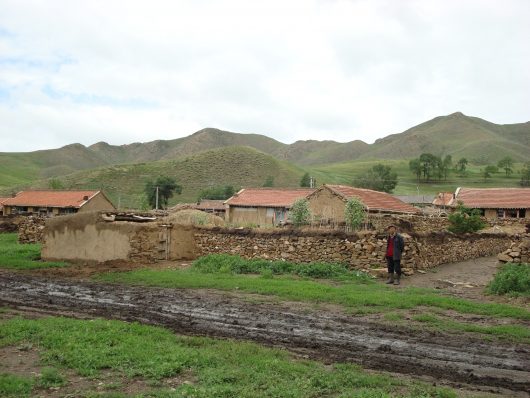 In 2016, 43 percent of Mongolia's herders owned less than 200 animals, limiting their ability to access credit from lenders. Without credit access, these herders face challenges to produce hay for the winter, build animal shelters and move their herds long distances to reach sufficient pastures. However, efforts are being made to improve credit access in Mongolia.
USAID's Reach Project
In June of 2016, the U.S. Agency for International Development (USAID) and Development Solutions NGO launched the Reach Project to support Mongolia's small and medium-sized enterprises (SMEs). The Reach Project's main goal is to improve and scale access to credit for Mongolia's SMEs by helping them find appropriate financial products for their needs and to qualify for loans. The U.S. government expects the two-year project to improve Mongolia's economy.
"SMEs make up 20 percent of Mongolia's GDP, but they don't have efficient financial resources," said Mongolia's U.S. Ambassador Jennifer Galt. Additionally, 75 percent of Mongolia's SMEs would need more collateral assets in order to take out loans. "We will provide real support to small business through the Reach Project to meet their demand," Ambassador Galt said.
The Reach Project takes place in Mongolia's Dundgovi, Selenge, Bayan-Ulgii and Dornod provinces. The Reach Project also partnered with the government of Mongolia's Credit Guarantee Fund. The fund can provide credit guarantees of up to 60 percent of individual loan amounts to Mongolia's SMEs.
Positive Effects of Mongolia's Rising Credit Access
On June 28, 2016, an executive summary from Mongolia's retail sector revealed that the country's improved credit access facilitated a further rise in disposable income. Mongolia's banking sector has expanded rapidly in the past few years and there is now a multitude of non-bank financial institutions and credit cooperatives. Improved credit access in Mongolia has dramatically boosted the average Mongolian's spending power as well.
Mongolia's central bank also implemented a successful price control program that brought inflation to 2.6 percent in 2013, 6 percent in 2014 and 5.8 percent in 2015. Mongolia's price stability could have a positive effect on consumer spending and should similarly affect demand for high-quality retail space. Rising credit access in Mongolia has led to increased sales for the country's retailers and has motivated international brands to open stores in Ulaanbaatar.
Web-Based Collateral Registry
In February 2017, the International Finance Corporation (IFC), in conjunction with the Ministry of Justice and Internal Affairs, launched a web-based collateral registry for Mongolia. The registry was part of a joint initiative to reform Mongolia's secured transactions and improve the country's financial access for SMEs. This reform would take place by facilitating lending against Mongolia's movable assets as collateral.
Improving Mongolians' credit access will also be a key factor in the collateral registry. The registry will enable creditors to search for Mongolia's existing interests on movable assets and file security interest on the collaterals they approve. "Mobilizing movable collateral to boost access to finance, especially for MSMEs, can play a significant role in Mongolia's sustainable economic recovery and job creation," said Tuyen Nguyen, IFC's representative in Mongolia.
Looking Forward
USAID's programs will continue to focus on increased credit access for Mongolia's SMEs. USAID is also collaborating with Mongolia's government to strengthen the capacity of SMEs by helping them adopt accounting practices, gain financial access and develop business plans. In December 2017, USAID also announced plans to strengthen the financial literacy of Mongolia's SMEs and help them access loans worth $25 million.
While more Mongolians have gained credit access, there is still much work to be done. On Feb. 5, 2018, the Heritage Foundation revealed that Mongolia's economic freedom ranked 125th worldwide. Improving credit access in Mongolia will continue to be a priority for many entities and possibly attract more efforts to decrease the country's financial dilemmas.
– Rhondjé Singh Tanwar
Photo: Flickr
https://borgenproject.org/wp-content/uploads/logo.jpg
0
0
Borgen Project
https://borgenproject.org/wp-content/uploads/logo.jpg
Borgen Project
2018-02-27 19:30:54
2019-08-20 10:42:01
Successful Efforts to Improve Credit Access for SMEs in Mongolia