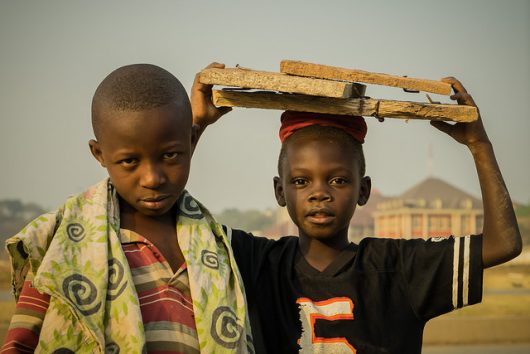 The country of Nigeria has the highest population of out-of-school children in the world. The country is home to an estimated 30 million primary school aged children, among whom 34 percent of girls and 29 percent of boys are out of school.
The Nigerian education system, aided by many years of effort, still remains weak. Literacy rates are very low among Nigerians above the age of 15, at 69.2 percent for boys and 49.7 percent for girls. In an effort to aid the problem, U.S. nonprofit FHI 360 is implementing a program dubbed the Reading and Numeracy Activity (RANA).
FHI 360 is a dedicated nonprofit human development organization focused on locally driven solutions for human development. FHI 360 with collaboration from Nigeria's Ministry of Education is implementing a Reading and Numeracy Activity pilot project in an effort to expand the project nationally.
The aim of the project is to improve the quality of literacy and numeracy instruction for girls and boys in primary grades one to three. In the pilot stage, approximately 200 schools will be instructed using the RANA system. The pilot stage will be spanning two states, Katsina and Zamfara. In those two states, the dominant mother tongue is Hausa, and RANA has provided teaching and learning materials in Hausa for 800 teachers and 51,000 students. The Hausa materials provided by the pilot program include a step-by-step teacher guide and student workbooks.
The Reading and Numeracy Activity system is still in the pilot phase and it may take years to analyze the data, but students, teachers and parents are already feeling the effects of the program. A parent involved in the program told the advocacy organization ONE: "The RANA lessons have made him more hardworking and love school. I will support his education to any level within my means. I am very grateful to RANA for giving school a new meaning."
– Yosef Mahmoud
Photo: Flickr
https://borgenproject.org/wp-content/uploads/logo.jpg
0
0
Borgen Project
https://borgenproject.org/wp-content/uploads/logo.jpg
Borgen Project
2017-09-09 01:30:18
2020-07-08 08:29:36
Improving Nigerian Education: Reading and Numeracy Activity