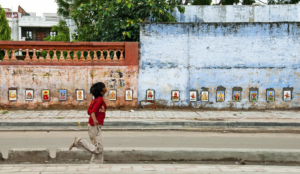 Economic growth and expansion over the past few decades are responsible for India's rank as one of the world's fastest-growing economies. India's strong democracy coupled with its expanding international relationships places the nation in the top three economies that the world projects to possess the most economic power in 10-15 years' time. Ironically, India also leads the world in high rates of child homelessness. Although current data in this regard is unavailable, a 1994 report by UNICEF estimates 11 million children on India's streets. The Indian Embassy estimates that "in Delhi alone," at least 100,000 children live on the streets. Given the population increase of 945.6 million to 1.39 billion from 1994 to 2021, one can widely presume that the prevalence of child homelessness in India has also grown substantially.
5 Facts About Child Homelessness in India
Although many recognize child homelessness as an issue that greatly impacts India, few know why these numbers are so high and the consequences that stem from it. In order to better comprehend the epidemic of child homelessness in India, it is important to first understand the factors contributing to this continued rise and the impacts stemming from this issue.
Moving Forward
As the population continues to grow, the rate of child homelessness in India can expect to grow too. However, while it is important to recognize the severity of child homelessness in the country, it is just as crucial to understand the ways in which varying groups are already mobilizing to tackle this issue. These five facts stand as a first step in educating people on the issue of child homelessness in India with the hopes that a broader awareness will lead to expanded interest and a desire to respond.
– Chloe D'Hers
Photo: Flickr
https://borgenproject.org/wp-content/uploads/logo.jpg
0
0
Saiesha
https://borgenproject.org/wp-content/uploads/logo.jpg
Saiesha
2021-12-03 01:30:00
2021-11-29 13:07:02
5 Facts About Child Homelessness in India