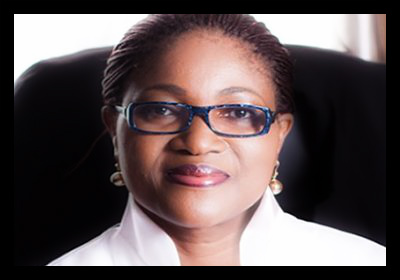 No one should feel shame about their skin, no matter their pigment and no matter their race. That is precisely what Grace Amey-Obeng believes.
Amey-Obeng is the founder of an extremely successful cosmetics company that aims to help women feel confidence and accepting of their natural beauty. She began her business in Ghana after going to college for beauty therapy in the UK. She loved the way women glowed when they got dressed up, and had their makeup and hair done.
Gaining success in Ghana was not an easy road for Amey-Obeng. When she returned to Africa after college, she had to figure out how to work around the demand for skin-bleaching, which is quite common in certain countries in Africa.
"[Women] associated being light-skinned with being affluent…and I thought that I can do something about that by going on an anti-bleaching campaign," stated Amey-Obeng.
The process of skin-bleaching has been found to be harmful and risky to the body, especially to those living in area with lots of sun. Bleaching, which requires chemical usage, strips the layers of the skin causing unnatural exposure to the harmful ultra violet rays. The process can range in side effects, including acne, skin cancer, exposed capillaries and easy bruising.
In some countries, selling creams that should require a prescription are sold over the counter, where they are easily accessible to women and often times extremely popular.
When these prescriptions are not available, some women will go so far as to concoct their own cream "using perming creams and all kinds of chemicals to bleach," says Amey-Obeng.
Amey-Obeng endorses a healthy glow, one based on exercising, eating healthy and sleeping well. She promotes her concept through an educational program that she set in motion. In order to discuss natural ways to take care of one's skin, she gives advice through a newspaper column, which is published on a weekly basis. She also trains students about skin care at her beauty school, one of the three branches of her cosmetic foundation known as FC (Forever Clair) Group of Companies. Her company also includes a cosmetics line and a few clinics.
The FC Group of Companies goal far surpasses the campaign against skin-bleaching. It also advocates for pride in one's natural beauty not limited to skin color, but mainly one's ability to accomplish and succeed. Since the launch of the FC beauty colleges, more than 5,000 students, the majority being young women, have been able to graduate and become beauticians.
"On the day of graduation, I always cry because I see the joy in their faces that they have accomplished something. They've been through challenges," Amey-Obeng says.
And although Amey-Obeng went through her fair share of challenges and struggles as an aspiring businesswoman, she always shares her own story in hopes that it will help another young woman find the confidence she needs to reject harmful beauty standards and embrace their own natural beauty.
You can watch a video about Grace Amey-Obeng by Ghana Culture Politics here.
– Becka Felcon
Sources: Ghana Culture Politics, The Voice, CNN, The New York Times
Photo: Sankofa Online

https://borgenproject.org/wp-content/uploads/logo.jpg
0
0
Borgen Project
https://borgenproject.org/wp-content/uploads/logo.jpg
Borgen Project
2014-04-12 04:00:14
2020-07-17 13:53:25
Grace Amey-Obeng: Promoting Natural Beauty