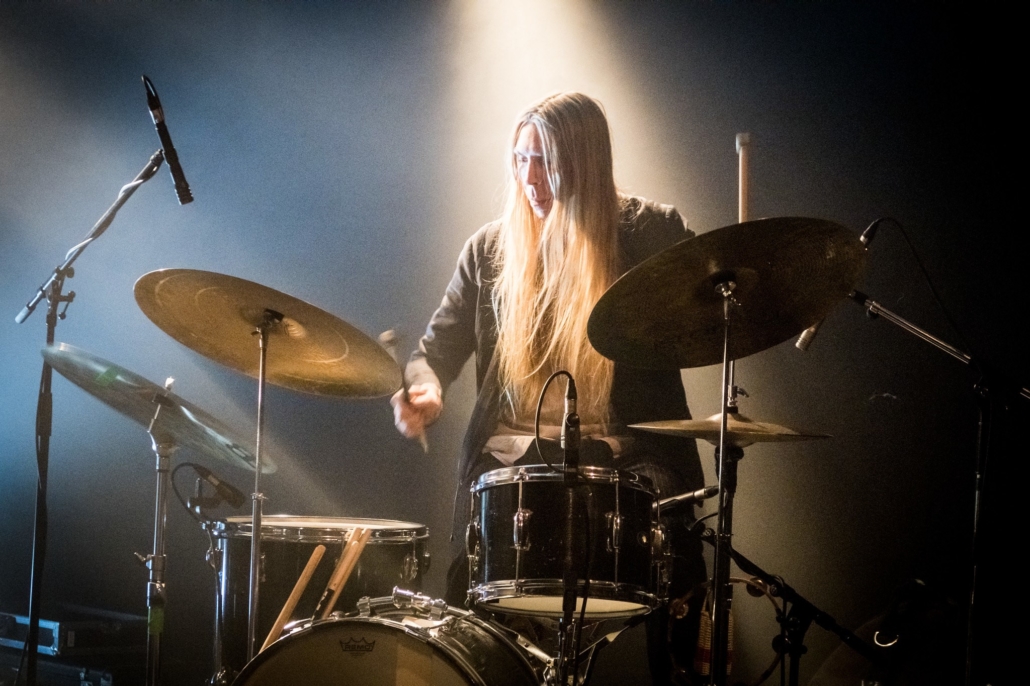 Globally, each culture has a connection to music. Numerous Latin American cultures developed music such as salsa and tango,  energizing types of music with trumpets and bongos. Meanwhile, the Middle East produces songs written in Arabic. This style ranges anywhere from traditional Arabic music filled with violins and percussion instruments to Arabic pop including catchy lyrics set to engaging instrumental tunes. Although different cultures produce different types of music, people often view music as a link between cultures and nations. People often do not put music and poverty together, but the study of music is often beneficial and may allow some the chance to escape the poverty line.
The Link Between Music and Poverty
A study at Northwestern University has proven that music lessons can help alleviate the psychological damages that poverty brings. This study observed how learning to read sheet music affected teenager's brains, aged 14 and 15. By teaching the children how to read musical scales, Kraus, the leader of the study, believes that the world can decrease the bridge between literacy and low socioeconomic status.
Ways Music Can Lift People Out of Poverty
Studying and playing music has proven to affect more than just literacy skills. Studies have observed that individuals who learn how to play music experience increased self-esteem, they believe that they can achieve things that they never thought possible. Also, by learning and studying new skills, individuals develop a new sense of discipline that they might have been lacking, which, in turn, encourages individuals to try new things, like attending college or developing a career.
Organizations Putting Music to Good Use
Musicians Who Came from Poverty
Pedrito Martinez, Edgar Pantoja-Aleman, Jhair Sala and Sebastian Natal — Cuban Jazz Group: People know this Cuban jazz group for its unique blending of Yoruba folkloric music, contemporary beats, piano, bongos and traditional Cuban music. Cuba is one of the poorest countries in the Western hemisphere, and Martinez and Pantoja-Aleman are the only two members of the four-member band that grew up in impoverished areas of the country. Sala is from Peru and grew up in New York City, while Natal is from Uruguay. All four members of the group grew up struggling to make ends meet and they credit music as being both their escape and their success.

Eddie Adams — American Cellist: Adams and his family, his mother and five siblings, lived in a Virginia homeless shelter when he signed up for band class in 10th grade. Although cello was not his first choice of an instrument, Adams grew to enjoy playing and would watch YouTube videos at school to improve his skills. He did not own his own cello, nor could he afford to take formal music lessons. However, after his audition, Adams received a full-tuition scholarship to George Mason University in Virginia where he became the lead cellist.

Rachel Barton Pine — American Violinist: Growing up, Pine lived in a single-income household and, in her own words, her family was always "one missed payment from losing the roof over our heads." Pine's family could not afford a house with central heating or cooling. As a result, in order to stay warm in the winter, they used a space heater that they rotated every 10 minutes to keep their house warm. Pine worked her way above the poverty line by playing various shows as often as she could. She started playing as young as 5 years old, and as of today, she travels around the world performing her music and people have regarded her as "one of the most accomplished violinists in the world."
Music and poverty intertwine more than many have originally thought. Music can greatly benefit individuals living below the poverty line as it provides a sense of culture, a form of education and a means of creative expression. Impoverished individuals who study music greatly benefit from increased literacy skills, along with increased self-esteem and a willingness to learn and develop new skills.
– Destinee Smethers
Photo: Flickr
https://borgenproject.org/wp-content/uploads/logo.jpg
0
0
Jennifer Philipp
https://borgenproject.org/wp-content/uploads/logo.jpg
Jennifer Philipp
2019-12-28 01:30:19
2019-12-17 13:24:46
Music and Poverty Around the World