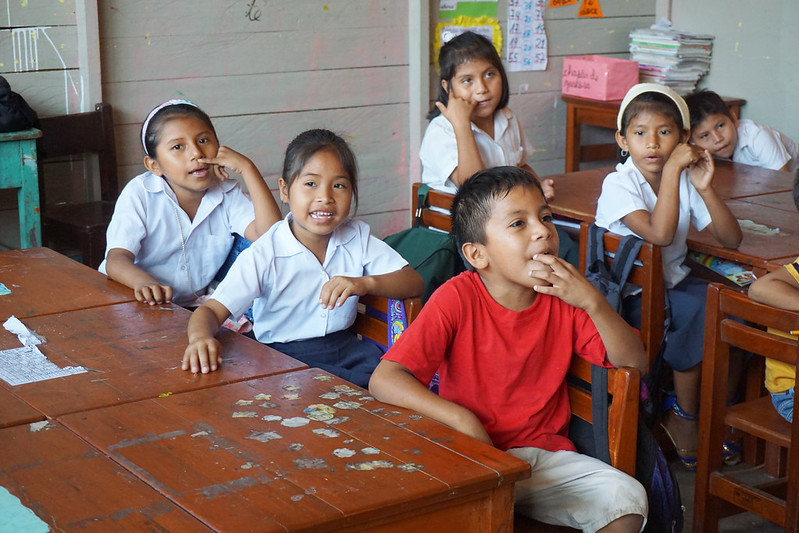 The Centers for Disease Control and Prevention highlights the importance of school lunches in introducing children to nutrition and influencing their health outcomes over time. Although the emphasis on school meals has grown significantly in countries around the world over the last decade, Peru has struggled to make a drastic nutritional transition in comparison to its developed counterparts. However, the nation's Qali Warma program aims to improve nutritional outcomes through school lunches in Peru.
Peru in Numbers
As of 2021, the World Food Programme (WFP) recognizes 22% of Peru's population as impoverished without access to proper nutrition. Furthermore, of children younger than 5, 13.1% suffer from chronic malnourishment. With a total population of 31 million individuals, these statistics illustrate the severity of inadequate nutrition in Peru.
However, over the years, Peru was able to reduce rates of chronic child malnutrition by 50%, a significant feat for the nation. While statistics on hunger and poverty show improvements over the past 10 years, it is important to recognize that rates of malnutrition differ across regions of Peru. In some rural areas, chronic child malnutrition reaches almost 34%. Furthermore, the rates of child stunting among Indigenous groups have remained the same since 2011. The lack of access to healthy and nutritious foods in Peru is partly responsible for these concerning rates.
Qali Warma Nation School Feeding Program
The lack of access to healthy and nutritious foods in Peru has led to a plethora of health concerns. Among the most pressing issues are anemia and obesity, which both serve as risk factors for other illnesses. The Peruvian government recognizes the concerning rates of anemia and child obesity in its country, leading to the implementation of the Qali Warma school feeding program.
Qali Warma is a social program that the Peruvian government implemented, aimed at increasing the health and nutrition of children through school lunches in Peru. The name Qali Warma originates from the Indigenous Quechua language and translates to "vigorous child." The meaning behind the name is an ode to the mission of the group — encouraging "healthy eating habits" among the youth of Peru. Qali Warma's main focus is children in early learning and primary education. However, to benefit Indigenous children in the Peruvian Amazon, the program extends its reach to high school students.
Since its implementation in 2012, the Ministry of Development & Social Inclusion of Peru (MIDIS) has overseen the program along with the United Nations Development Programme (UNDP). Initially developed as a three-year-long initiative, the success of the program means Qali Warma will continue until 2022. For the past decade, Qali Warma has provided healthy school lunches in Peru, improving eating habits among children while simultaneously engaging with local communities and providing people with food education.
A Two-pronged Strategy
The program consists of two services working in tandem with each other. The food service entails planning school meal menus and gathering the ingredients and supplies needed to put the meals together. Qali Warma uses specific calculations to ensure it meets the necessary nutritional and caloric requirements for child development. Moreover, the organization takes into account different cultural diets and consumer habits of each area it serves. The educational service component is primarily instructional. Qali Warma promotes "healthy eating habits and hygiene practices among the beneficiary children" while providing technical support and educational outreach to people implementing the food services.
Results and Reach
As Peru continues to invest in programs like Qali Warma, outcomes are proving successful in improving children's health. By 2019, Qali Warma's school lunches in Peru benefited more than 4 million children in total. Overall, the government notes an improvement in the overall nutritional state of these children since addressing nutrition with school lunches in Peru. Qali Warma reports that the impacts of school lunches extend far beyond nutrition as children are also more focused in classes and are eager to attend school. Nutrition specialists second this sentiment.
While Peruvian youth have struggled to maintain healthy levels of nutrition, addressing these issues in the places where children spend the most time, like schools, creates a lasting impact. Increasing the nutritional benefits of school lunches in Peru is a crucial first step in addressing malnutrition. However, consistent monitoring and modification are necessary as the program expands to reach more children nationwide.
– Chloé D'Hers
Photo: Flickr
https://borgenproject.org/wp-content/uploads/logo.jpg
0
0
Saiesha
https://borgenproject.org/wp-content/uploads/logo.jpg
Saiesha
2021-12-03 07:30:06
2021-11-29 13:58:43
Qali Warma Addresses Nutrition through School Lunches in Peru