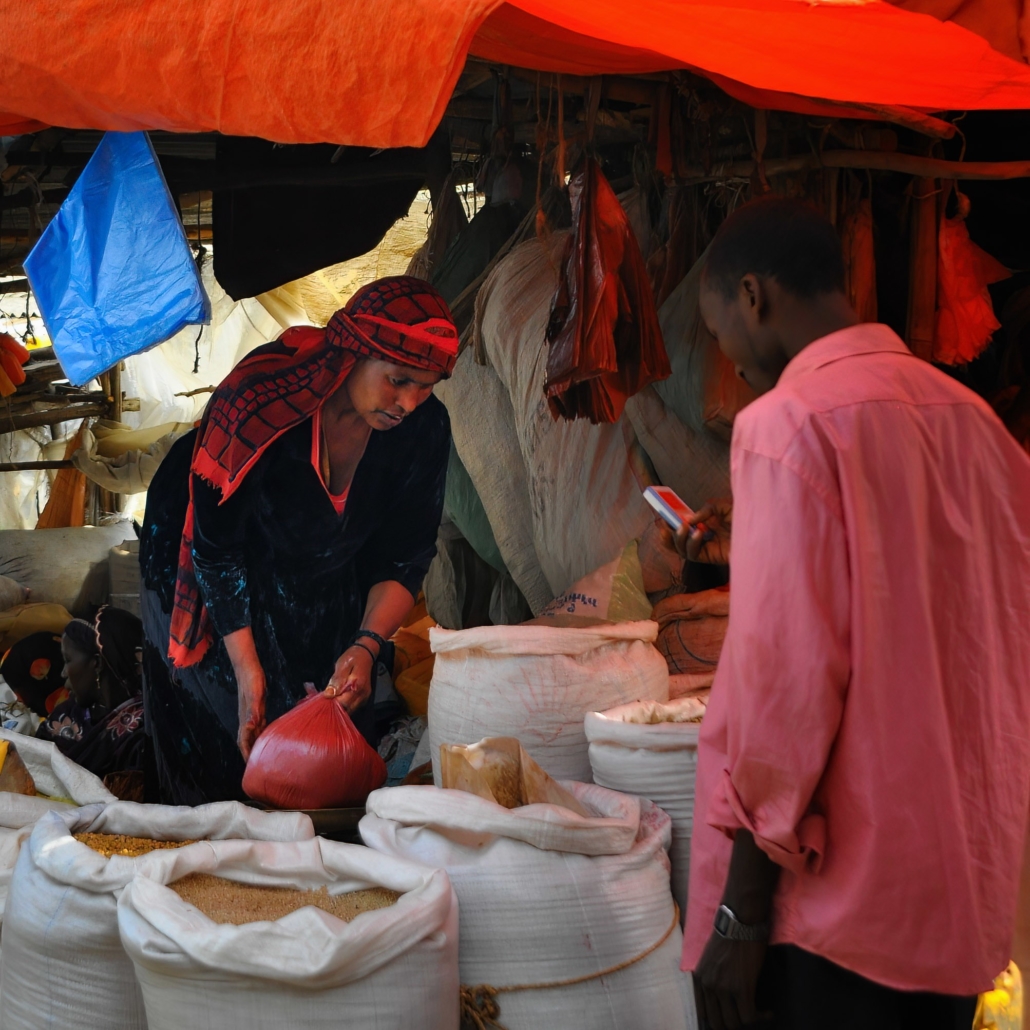 In many developing countries, it is difficult to minimize the loss of crops post-harvest due to infestations and crop deterioration. Staple crops such as maize and wheat and particularly prone to insect infestations. Losses in these crops can prove detrimental to farmers because there is less produce to sell or keep as a food source for themselves and their families. This can lead to reduced profits for these smallholder farmers and increased levels of food insecurity. PICS bags, developed at Purdue University, attempt to tackle these problems and aim to preserve high-quality grain over a longer period of time while minimizing losses in quantity.
The PICS Project
The Purdue Improved Crop Storage (PICS) project, backed by the Bill and Melinda Gates Foundation, among other donors, aimed to create a low-cost technology allowing farmers to store grain without the need for pesticides. PICS bags became the solution.
PICS bags are triple-layer bags with two layers of polyethylene inside a woven sack, selling for between $2 and $4, depending on the region. These bags have the purpose of eliminating insect damage in grain stores and give farmers more selling flexibility by allowing for proper grain storage options in Africa during the off-season. While originally made to store cowpea grain, the bags' uses extend to other types of grain such as maize, wheat, rice, peanuts and more.
The PICS project has multiple phases. PICS 1, originally standing for Purdue Improved Cowpea Storage, ran from 2007 to 2014 with the aim of bettering "cowpea storage in West and Central Africa." At the end of this phase, PICS1 "increased total income in the region by $255 million" while reaching 1.7 million households.
PICS2, renamed Purdue Improved Crop Storage, ran from 2011 to 2014. This second phase expanded the use of PICS bags to other crops such as sorghum, rice, beans and more. PICS2 focused on research to determine the effectiveness of the PICS bags against mold growth and mycotoxins, effectiveness in maintaining seed viability and the cost-effectiveness of the bag.
PICS3 is the last phase of the project. This phase intended to "improve market access and food security among smallholder farmers in Sub-Saharan Africa" by building on the accomplishments of the previous phases.
Goals of the PICS Project
The PICS project centers around the United Nations Sustainable Development Goals (SDGs). The project specifically addresses SDG 1 and SDG 2. The PICS bag addresses SDG Goal 1 of "No Poverty" by alleviating poverty for farmers by decreasing losses after harvest. The PICS bag also addresses SDG Goal 2 of "Zero Hunger" by establishing food security and preventing nutritional issues by properly preserving and safeguarding food supplies.
The third phase of the PICS project, PICS3, aimed "to increase the use of hermetic storage" — using sealed airtight products to protect contents from insects and moisture — by 20% in grains. This helps reduce post-harvest losses of these crops and increases the food security and incomes of farmers and their families.
Additionally, the PICS3 project aims to train farmers on the "use of hermetic technologies in at least 14,000 villages" as well as build research capacity to maintain a reduction in crop loss after harvest. The PICS3 project also aims to "develop a sustainable supply chain to make PICS bags available to farmers" and increase the usage of "tools such as radio, cell phones, and [SMS]" to raise awareness on PICS bags as a solution and increase access to the bags.
The PICS bag also intends to improve selling flexibility for farmers. Because the PICS bags can store crops for more than a year after harvest, farmers can wait to sell at ideal profit margins without fear of losing their grain to insects. This way, farmers have more control and can choose to sell later to generate maximum profit depending on market conditions. Additionally, farmers can eat healthy, pesticide-free food themselves and may even have higher surpluses, improving food security.
Reach of the PICS bag
The PICS3 program originally focused on seven countries: Nigeria, Ghana, Burkina Faso, Ethiopia, Tanzania, Uganda and Malawi. Now, more than 23 countries in all parts of Africa and even South Asia buy PICS bags. Additionally, PICS bags are in use in more than 40,000 villages in sub-Saharan Africa and more than 2 million farmers have received training on how to use the bags. Between 2014 to March 2020, the project sold more than 19 million PICS bags.
Drawbacks and Barriers
Since PICS bags came about fairly recently in 2008, there is still not much research on the environmental impact of the PICS bags. Additionally, in order for the PICS bags to work, farmers must follow instructions closely or the PICS bags will not work optimally. For example, if the grain is not clean and dry as the instructions require, there are chances of damage to the inner layer of the bag, which can reduce effectiveness, causing infestation and mold growth to persist. However, in order for farmers to properly adhere to these instructions, farmers must receive sufficient training. While this is a goal of the PICS project, there are barriers to implementation.
The PICS bag is capable of transforming the lives of those who live in countries with agricultural-based economies. This innovative, unassuming bag can improve rural farmers' quality of life by improving food access and providing a steadier income.
– Shikha Surupa
Photo: Flickr
https://borgenproject.org/wp-content/uploads/logo.jpg
0
0
Saiesha
https://borgenproject.org/wp-content/uploads/logo.jpg
Saiesha
2022-03-05 01:30:39
2022-02-23 06:54:16
How PICS Bags Improve Post-Harvest Storage