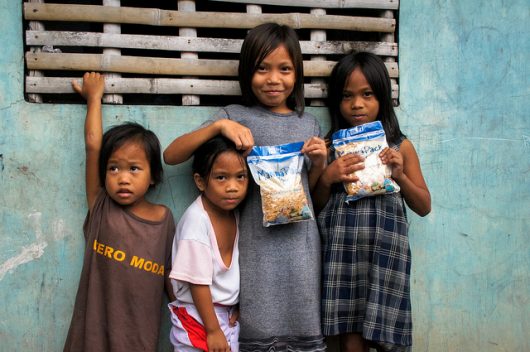 For many, learning the truth about poverty can be hard. Unfortunately, for many, poverty is a sad reality. However, people should want to learn more about poverty so that it can be alleviated. The following is a list of books that will change your perspective on poverty.
5 Books that Will Change Your Perspective on Poverty
Behind the Beautiful Forevers: Life, Death, and Hope in a Mumbai Undercity: Katherine Boo, Pulitzer-winner, published this novel in 2012. This book is a narrative nonfiction that tells the story of a family working towards a better life in the city of Annawadi, where inequality is very high. Over the course of three years, Boo got to know the people who live in Annawadi. The book focuses on the daily stresses and problems of the inhabitants, who are suffering from poverty, hunger, diseases, violence and ethnic strife. Boo focuses on people such as a young orphan named Sunsil, a garbage picker, and Fatima, a young, emotionally troubled woman who only has one leg and dreams of a better life. The book focuses on many people who are suffering from poverty and wish to escape the situation. This heartbreaking and dramatic true story will change your perspective about poverty.
How Change Happens: This novel, "seeks to understand how power and systems shape change, and how you can influence them." How Change Happens was published in 2016 and is written by Duncan Green. This book is for those interested in activism, lobbying, or joining organizations that are dedicated to inspiring change. Green focuses on major themes that can help make change occur in the world.
Half the Sky: Turning Oppression into Opportunity for Women Worldwide: Written by Pulitzer-winners Nicholas Kristof and Sheryl WuDunn, this nonfiction story takes place in Asia and Africa. Here, Kristof and WuDunn meet extraordinary women who are struggling with inequality, sex slavery, violence and abuse. Kristof and WuDunn paint the world with many emotions; sadness, anger, clarity, and hope. "Deeply felt, pragmatic, and inspirational, Half the Sky is essential reading for every global citizen," reviewers commented. This book will definitely change your perspective about poverty.
Development as Freedom: Development as Freedom was published in 1999 and written by economist Amartya Sen. The book argues that economic development entails a set of linked freedoms: the freedom of opportunity including access to credit, political freedoms and transparency in relations between people, and economic protection from abject poverty, including through income supplements and unemployment relief. The book states that real change will not happen simply by increasing basic income or rising average GDP per capita. Instead, a package of overlapping mechanisms that will enable the exercise of a growing range of freedoms is required. Sen's views lie in free markets as an essential method of acquiring freedom.
Little Bee: Chris Cleave's fiction novel, Little Bee, follows the story of two women — one a recent widow from suburban London, and the other is an illegal Nigerian refugee. These women form a tenuous friendship, and as the story develops, Little Bee's harsh life is recounted. The novel examines the treatment of refugees by the asylum system, as well as issues of British colonialism, globalization, political violence, and personal accountability.
These books will all change your perspective about poverty. They even offer ways in which people can help alleviate poverty, and suggestions for how people should treat each other in order to thrive in this world. Each book tells heartbreaking, but true stories that are many people's reality, living in poverty and enduring harsh conditions. The books and their dynamic characters will surely affect your perspective on poverty.
– Solansh Moya
Photo: Flickr
https://borgenproject.org/wp-content/uploads/logo.jpg
0
0
Borgen Project
https://borgenproject.org/wp-content/uploads/logo.jpg
Borgen Project
2017-04-19 01:30:47
2020-05-07 19:18:10
5 Books that Will Change Your Perspective on Poverty