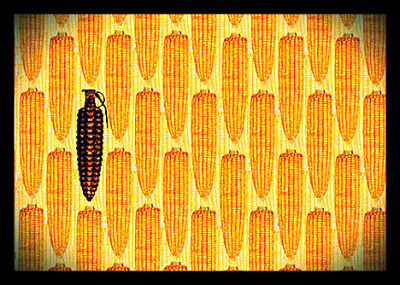 Of the many climatic, soil, and logistical challenges the Ghanaian agricultural industry has had to overcome in order to encourage economic growth and production capacity, none have posed a greater threat to crop efficacy than that of aflatoxin exposure. Aflatoxin – a cancer caused by product of the fungi Aspergillus – found in yam chips, groundnuts, cassava, and maize has been a chronic public health concern faced by much of the local farmers and agribusinesses of the sub-Saharan country. In an effort to ameliorate the carcinogenic side effects of the compound, health officials are working to implement a policy of aflatoxin prevention in Ghana.
Thanks in part to the increased coordination between the Food Research Institute (FRI), Ministry of Food and Agriculture (MOFA), and support funding from the Southern African Trust, a newly invigorated policy of aflatoxin prevention in Ghana will be launched. What exactly does the new prevention program entail? FRI officials are asking for mechanical driers – needed to quickly dry the grains – along with requisite storage facilities in order to prevent contamination during the rainy season. Once implemented, this robust policy of quick drying and storage is expected to mitigate the public health effects of the aflatoxin compound.
In regards to aflatoxin prevention in Ghana, FRI official George Anyebuno noted that, "These toxins are also potent causes of cancer and suppress the immune system, causing humans and animals to be more susceptible to diseases… But they are not often visible on the corn when purchased; once the maize is infected, nothing can be done to remove the toxins as they are very stable compounds even at high temperatures making the maize unwholesome."
Thanks to a newly energized policy of aflatoxin prevention in Ghana, the chronic health and agricultural problems caused by the hazardous compound will now be addressed. Furthermore, through the deployment of a policy that includes public health awareness, prevention, and interdepartmental cooperation, the resulting health problems caused by aflatoxin contamination will finally be eliminated.
– Brian Turner
Source Ghana Business News
Photo Tree Hugger
https://borgenproject.org/wp-content/uploads/logo.jpg
0
0
Borgen Project
https://borgenproject.org/wp-content/uploads/logo.jpg
Borgen Project
2013-04-29 09:46:48
2020-05-26 07:44:46
New Public Health Policy of Aflatoxin Prevention in Ghana