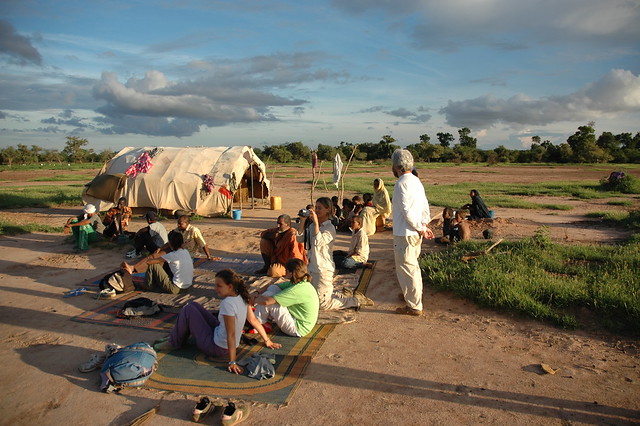 Granting formal property rights to the world's poor, especially in developing countries, may be the key to reducing global poverty. Peruvian economist, Hernando de Soto, believes property rights reduce poverty by empowering the disadvantaged with valuable assets which could add up to an estimated $9.3 trillion in currently "dead capital."
Promoting property rights is particularly important throughout Africa where more than 90 percent of the land remains outside the legal system. People living in developing countries would benefit from stable, long-term property rights as they are more likely to invest time and energy into cultivating their land or exchange it with someone who would make better use of it.
Stable land ownership would also increase revenue for local governments through property taxes, but land taxes are currently non-existent in the developing world. With an increased demand for land and public investment in roads and other infrastructure, revenue from property taxes would help decentralize and empower previously impoverished residents in developing regions.
In Uganda, land constitutes 50-60 percent of asset endowment and is a valuable asset that may be the key to household wealth. As a primary vehicle for investing, cultivating and transferring between generations, secure property rights help to generate livelihoods centered on local investment. Lack of property rights disproportionately affects women in developing countries.
Traditionally, women are disadvantaged when it comes to land access, but they also have the most to gain from secure property rights. According to the OECD, increasing property rights has been shown to positively affect spending on girls' education.
Studies also show that promoting equitable access to education could increase GDP growth by an estimated 0.2 percent each year in developing countries. If executed correctly, providing property rights would also increase the purchasing power of the world's poor and stimulate economic growth in developing countries.
Slate magazine critiques de Soto's theory that property rights reduce poverty by pointing out, "titling is more useful to the elite and middle-income groups who can afford to bother with financial leverage, risk, and the real estate market." Increasing property rights in Turkey, Mexico, South Africa and Columbia have not created a healthy housing market and "wealthy land-grubbers" may be to blame.
De Soto believes that the wealthy, who don't realize that it's in their best interest to allow the productive power of the poor brought into the economy, are an obstacle to realizing the full impact that property rights can have on the world's poor. For those who have doubts, property rights reduce poverty, which bolsters economic development when the poor can contribute to the economy.
Rampant socioeconomic inequality weakens economies by increasing the burden on taxpayers to cover the costs of poverty-related illnesses, which can cost billions per year, perpetuates a cycle of low academic achievement and negatively impacts the demand for a skilled labor force.
Securing property rights in the developing world is one step in the right direction toward reducing global poverty, but educating the public on why uplifting the world's poor is beneficial for everyone is even more crucial.
– Daniela Sarabia
Photo: Flickr
https://borgenproject.org/wp-content/uploads/logo.jpg
0
0
Borgen Project
https://borgenproject.org/wp-content/uploads/logo.jpg
Borgen Project
2016-10-23 01:30:10
2020-06-02 21:24:44
This Land is My Land: How Property Rights Reduce Poverty