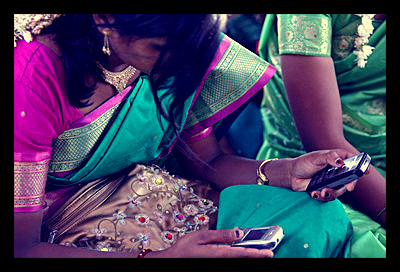 In India, a country with a constantly growing population currently at 1.3 billion, the use of contraceptives is rare and often considered socially unacceptable. While the contraceptive prevalence rate is at 56 percent, 38 percent use female sterilization, leaving a very small amount of women who are using reversible birth control methods. It's no wonder, when the Ministry of Health and Family Welfare in India has been using the same family welfare program since 1952, that they are showing no signs of modern innovation.
Even with the use of sterilization, too many women in India are left completely unprotected. Childbirth kills approximately 67,000 women in India every year, and 1 in 13 children dies before the age of five. 42.5 percent of children under the age of five are underweight, and 20 percent of the total population is undernourished. India is unable to support so many unplanned births, making contraception more important than ever.
That's where Project Vikalp comes in. One of the nine winners of the Millennium Alliance Awards (co-funded by USAID), the project, which is run by the U-Respect Foundation, is a family planning-health care model that will educate the public and help women obtain contraceptives throughout India.
The secret is in the use of cell phones, which are becoming more and more attainable in India, even for the nation's poorest. If a couple wants contraceptive counseling in India, it is hard to find. Most health workers claim that they are too busy to discuss family planning, and if they do, they usually suggest sterilization. India's government has been trying to push the norm toward reversible contraceptives, but sterilization is still by far the most used method.
If the couple is unmarried it is nearly impossible to receive counseling. Most couples don't even try to find counseling because of the barriers, and because they are intimidated by the social norms.
Project Vikalp is using cell phones to reach couples using a three tiered approach. First couples can reach the project through a toll-free helpline. Then, they can receive contraceptives and support from local health care providers and consultants associated with the project. Couples can use their phones to record when they have started using, switched, or stopped using contraceptives to help planners know when they should tweak the program's methods.
Through this project, couples don't have to feel intimidated when searching out contraceptives, and they are affordable for everyone. The project hopes to fill the gaps of knowledge in rural communities and change attitudes about contraceptives so that they are more widely accepted in the region.
– Emma McKay
Sources: Devex, Millennium Alliance
https://borgenproject.org/wp-content/uploads/logo.jpg
0
0
Borgen Project
https://borgenproject.org/wp-content/uploads/logo.jpg
Borgen Project
2013-08-01 10:49:12
2017-03-20 13:05:52
Phones Increasing Contraceptive Care in India