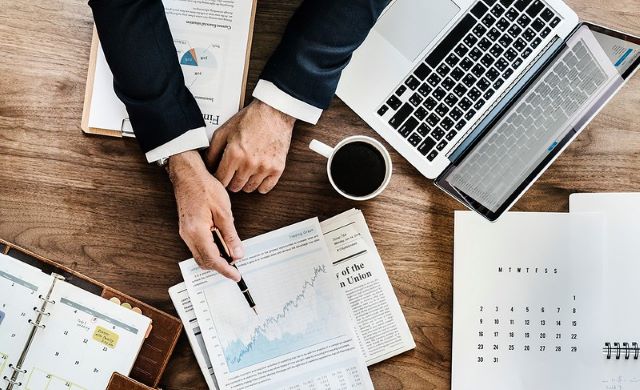 The private sector makes up nine out of 10 jobs in the global market and with about 735 million people living at or below the extreme poverty line, it is essential that this vulnerable population has access to private sector jobs. The private sector, also known as the citizen sector, is owned by private corporations rather than the government and companies all around the world make up the majority of the economy with private sector jobs. Companies within the private sector can greatly benefit from providing people living in poverty with jobs as an investment that will lead to global poverty reduction.
The Role of the Private Sector in Poverty Reduction
It is crucial that the private sector takes responsibility for providing jobs, even in situations that require extensive training and infrastructure, as an investment in people living in poverty will lead to competition within the market as well as exponential growth within the company. The Global Impact Sourcing Coalition (GISC) created a toolkit to provide private sector companies with the skills and knowledge necessary to reduce poverty through employment. This toolkit outlines the benefits of workplace inclusion for people living in extreme poverty, not only from an economic standpoint but as a social responsibility as well. Outlined in the toolkit is the importance of networking and creating opportunities for people to fight poverty.
Microlending as a Poverty Reduction Tool
The Foundation for Economic Education (FEE) prioritizes microlending from the private sector as a source of poverty alleviation. Microlending is the act of loaning out very small amounts of money to self-employed individuals living in developing countries by banks and institutions. The FEE highlights a famous example of this, Grameen Bank, founded by Muhammed Yunus in Bangladesh in 1983. The Grameen Bank makes loans of $30 to $200 per person and has been able to reach millions, majority of whom are females who use the money to buy supplies in order to make and distribute their products. This is just one example of private sector work being done to connect people with limited access to resources to the job market and create opportunities.
Social Impact Matters
Traditionally, poverty has been a focus of governments rather than private companies and institutions, however, recently, partnerships between these two have been sought as the U.N. Sustainable Development Goals are focused on poverty alleviation. These partnerships between governments and private organizations are focused in areas of development, education, health, agriculture and climate change, all of which prioritize private sector jobs to fight poverty. One motivation for the private sector to participate in expanding its labor force to vulnerable communities is that of reducing reputational risks and beneficial brand awareness. PYXERA Global looks into the opportunities provided by public-private partnerships through the lens of economic development and explains that customers are now more than ever likely to consider the social impact of a specific company when it comes to purchasing products.
Social Responsibilities of the Private Sector
In order for private sector jobs to fight poverty, it is essential that organizations and corporations take social responsibility to invest in vulnerable populations that will lead to long-term positive impacts for the global economy. Strategies to employ impoverished communities in the private sector workforce have already been put in place and will continue to be essential in both alleviating poverty and expanding the global economy.
– Caroline Pierce
Photo: Flickr
https://borgenproject.org/wp-content/uploads/logo.jpg
0
0
Kim Thelwell
https://borgenproject.org/wp-content/uploads/logo.jpg
Kim Thelwell
2021-01-13 07:30:36
2021-01-13 23:04:58
How Private Sector Jobs Can End Poverty