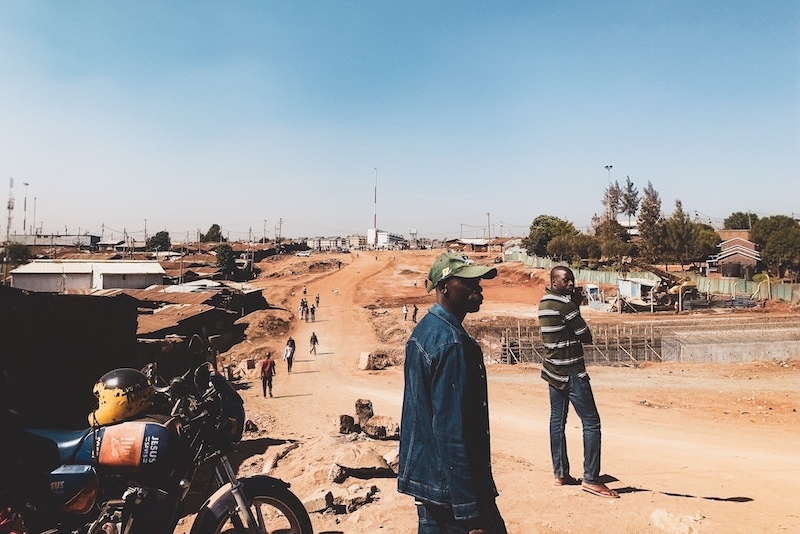 The prison system in Kenya is one of the worst prison systems in the world. Prison conditions are gruesome. Hygiene is very low and violence is very high among inmates. Starvation and a lack of medical care are also very common throughout prisons in Kenya.
Poverty and Prison Conditions
Within the prison system in Kenya, inmates have to endure cruel and horrible conditions. The majority of inmates that are in prison suffering from these gruesome conditions are poor. According to Prison Insider, "A study on death-row convicts found that poor and uneducated Kenyans are languishing in prison for either robbery with violence or murder." Whether on death row or not, poor Kenyans are living in degrading prison conditions just because they are poor.
Kenyans that are poor end up in prison because the police purposely target them. Police officers in Kenya have a history of abusing their power and harassing poor and marginalized people. Since these individuals are very poor, they cannot bribe police officers to release them and they cannot defend themselves due to a lack of legal knowledge. They also cannot hire an attorney so their only option is to go to jail and live in conditions that are inhumane.
Poor Hygiene
Poor inmates in prison have to "wallow in misery and want." While on the other hand, inmates with money can have self-contained cells with amenities such as flushable toilets and TVs with satellites. Omar Ismael, who is 64 years old and served nine years at Manyani prison, explained that close to 100 inmates share one bathroom and one toilet. Inmates in prison usually end up catching diseases such as tuberculosis and pneumonia as well as scabies and diarrhea due to how unsanitary things are. Terrible conditions within prisons also consist of overcrowding which is a result of poor infrastructure. Aging buildings and inadequate cells are also part of the problem when it comes to harsh prison conditions.
In western Kakamega prison, inmates have gone five years with no clean running water. Clean water for drinking and showering was not available to inmates. Since inmates didn't have access to clean water, their poor diets got worse. Water shortages in this prison also led to toilet clogging and overflowing.
Women Facing Poor Prison Conditions
Females that commit crimes often have a background of poverty. Poverty forces women to commit crimes because they have to find a way to support their families. Women in certain countries are often imprisoned for offenses such as prostitution and adultery which are criminalized and called status offenses.
Women that are imprisoned in Kenya often face two of the worst prison conditions which are a lack of sanitation and a lack of proper hygiene products. In May 2020, the Kenya Prisons Service stopped all visits to prisons in order to control the spread of COVID-19. In Korinda Prison, the suspension of all visits severely impacted more than 100 women because these visits supplied women with the necessary hygiene and sanitation products from family members and organizations. Mary Makokha, who is executive director of Busia-based organization REEP, told NATION "They had no panties, no sanitary towels. Women were walking around with blood running down their legs."
Improving Hygiene and Sanitation
Despite cruel and inhumane prison conditions plaguing inmates in various prisons across Kenya, some are taking measures to improve and fix conditions. Nestle Kenya and the Rotary International District 9212 collaborated with National Business Compact on COVID-19 to improve hygiene conditions in prisons through Nairobi. This collaboration allowed the Kenya Prisons Service to administer 20,000 liters of water a day along with soap and 18 hand washing stations. The National Business Compact on COVID-19 donated soap and hand washing stations to promote and allow inmates to wash their hands more often.
Unfortunately, prison conditions in Kenya are very grim. Inmates that are poor have to endure a lack of hygiene and sanitation which is not safe at all, especially during a deadly pandemic. Poor inmates should not have to face such grueling prison conditions just because they are poor but if more programs and organizations partner together to supply more water and hygiene products to prisons, living conditions can improve for inmates.
– Yonina Anglin
Photo: Unsplash
https://borgenproject.org/wp-content/uploads/logo.jpg
0
0
Jennifer Philipp
https://borgenproject.org/wp-content/uploads/logo.jpg
Jennifer Philipp
2023-01-04 01:30:38
2023-01-03 07:25:20
Prison Conditions in Kenya