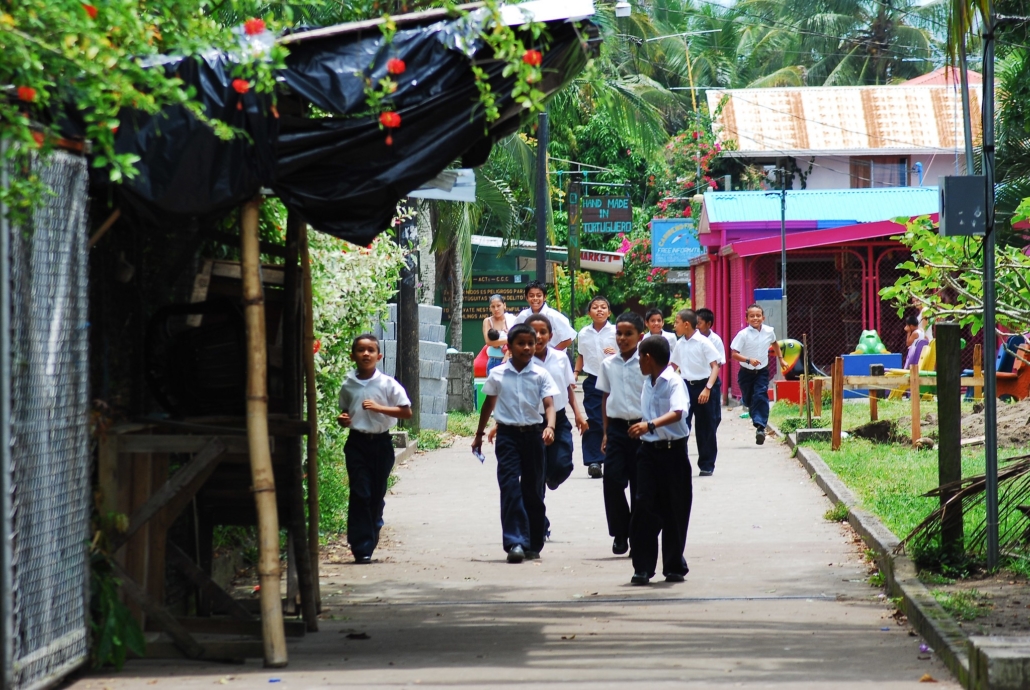 The recent COVID-19 pandemic greatly impacted the economic stability of Central America's wealthiest country and caused a resurgence in poverty. As a result, poverty reduction in Costa Rica has become an important goal for the country. Many know Costa Rica for its lush rainforests and beaches, universal healthcare system and environmental activism. However, since the pandemic began, thousands of small businesses have shut down due to low demand. The decreased income levels led many families to live below the poverty line. According to UNICEF, one in three children under 18 years of age in Costa Rica now lives in poverty. Poverty reduction in Costa Rica is necessary to create a healthier population throughout the country.
Economic Reform
While Costa Rica displayed steady economic growth in the past three decades, the recent pandemic impacted that trajectory. The current goals of economic reform in the country are to address fiscal imbalances while decreasing income inequality and distribution. According to President Alvarado Quesada, Costa Rica plans to accomplish this by strengthening social assistance programs. These social assistance programs aim to promote greater formalization and support female labor force participation. The International Monetary Fund (IMF) is also aiding in economic recovery through a $1.7 billion arrangement. These assets will aid the country in improving public funding for subsidies to individuals the pandemic has heavily affected.
The government is seeking to continue decreasing income inequality through educating more children and adults, which could create long-term growth. Currently, the literacy rate in Costa Rica is high at 97.9%, but there is still a large gap in income inequality. In 2019, Costa Rica's richest individuals held approximately 53.7% of the country's income. The country will reduce poverty and income inequality by creating infrastructural reforms to streamline regulations and complete trade commitments, foreign direct investment and natural resources preservation. Increasing opportunities for females within the labor market is also vital to improving income inequality. In 2019, females made up 40.5% of the total labor workforce. This can improve through social assistance programs aimed at hiring females for jobs.
Tourism's Effect on Poverty
In 2019, Costa Rica's tourist industry represented 8.5% of gross domestic product and employed 9% of the population. However, in 2021, Costa Rica's government estimates that the industry will only be worth approximately 3.5% of GDP and will decrease by approximately 100,000 jobs. In 2020, poverty in Costa Rica reached 26.2% of families, the highest level in 30 years due to the impact of the COVID-19 pandemic. About 45% of the working-age population is in a condition of informal employment. In other words, they perform jobs without being registered or contributing to taxes and social security. Many of these informal positions relied on tourism such as the restaurant, hotel and excursions industries. With a lack of job security, individuals with these informal jobs were the first people that layoffs impacted.
COVID-19 Vaccines
Moving past the COVID-19 pandemic is necessary to restore the livelihoods of many Costa Rican people in poverty. To do this, the country is focusing on vaccinating low-income individuals. Earlier in 2021, rather than creating stringent lockdowns, the Costa Rican government imposed restrictions on vehicle mobility and limited business hours and capacity. The country also requires COVID-19 vaccinations for people to enter most commercial centers and participate in many public activities. Fortunately, the latest vaccination rates show 82% of all Costa Ricans ages 12 and older have received at least one COVID-19 vaccine dose.  Travelers to Costa Rica must show proof of vaccination or a negative COVID-19 test in order to enter the country. These requirements can lead to a rapid return to tourism levels which will aid the country in returning to economic stability.
Moving Forward
With continued adherence to precautionary COVID-19 safety measures, individuals in Costa Rica can greatly protect public health. Meanwhile, the new social assistant programs promise to greatly assist in bringing about poverty reduction in Costa Rica.
– Robert Moncayo
Photo: Flickr
https://borgenproject.org/wp-content/uploads/logo.jpg
0
0
Jennifer Philipp
https://borgenproject.org/wp-content/uploads/logo.jpg
Jennifer Philipp
2021-11-07 01:30:22
2021-11-04 21:34:49
Addressing Poverty Reduction in Costa Rica