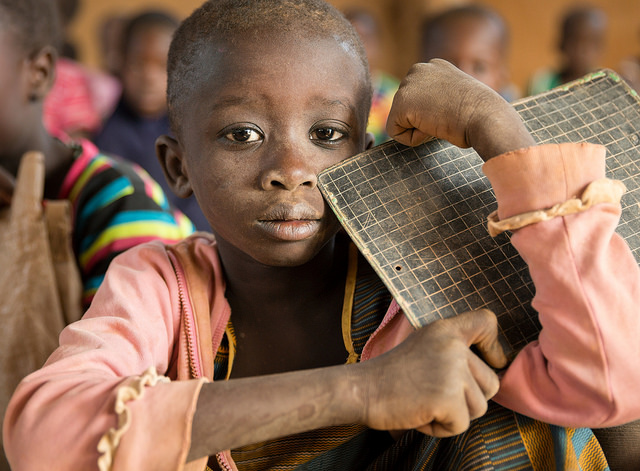 Education has always been a catalyst to development and growth in nations. Policymakers have focused on improving primary and secondary education to foster growth in all aspects of developing countries. Foreign superpowers have focused their aid efforts on helping to build the infrastructure for these schools to varying success. An aspect of the education system that is often overlooked by these domestic and international efforts is preschool or preprimary education.
How Preschool Education Reduces Poverty
A common stereotype has created a disparity of funding and attention between preprimary education and the levels above it. Firstly, many believe that preschool does not have an impact on future student outcomes. It is true that poverty has little effect on the cognitive abilities of a baby, but once children enter primary education, there are noticeable inequalities between wealthier students and poorer students such as trouble focusing in the classroom and behavioral issues. This inequality extends to foundational skills such as reading and writing.
Around the world, 130 million children in developing nations are enrolled in primary education but are illiterate. Providing access to preschool education in these developing nations will produce plentiful benefits for these children and continually increase literacy in students entering primary school. Preschool education reduces poverty by giving students the opportunity to develop rudimentary skills at younger ages, which allows these students to tackle more challenging concepts earlier than they would without a preschool background.
Aglaia Zafeirakou, a senior education specialist at the World Bank, found compelling evidence that students with preschool experience achieved more in each stage of their educational career. She observed that students who attended preschool, on average, scored higher on literacy, vocabulary and mathematics than non-attenders.
An additional 2009 PISA survey showed that in 58 of 65 countries, 15-year-old students who had attended at least a year of preprimary school outperformed students who had not, even after accounting for socioeconomic background. The impact of affordable preprimary education also extended into the primary schools themselves. Primary schools saw significant cost savings and increased efficiency in areas where an affordable preprimary school was available to families.
Improvements in Preschool Education in Developing Nations
The overwhelming evidence that shows that preschool education reduces poverty has empowered families of all socioeconomic backgrounds to demand preprimary opportunities for their children. NGOs and developing nations have valiantly responded to these demands and have improved the educational careers of millions of children.
Ghana, Kenya and Tanzania have all adopted policies that include preprimary education in the basic education cycle along with primary education. They have coupled this with significant investment and expansion in access to preprimary institutions.
Ghana, in particular, abolished preprimary school fees, which has drastically increased enrollment and attainment in its preschools. The efforts of these countries have inspired systematic change throughout the whole of Africa. The continent has seen an 84 percent increase in preschool enrollment between 1999 and 2015.
While this huge increase in enrollment will improve the educational careers of millions of students, there is still more work to be done. The impressive 84 percent increase was mainly due to significant institutional changes in seven African countries. Still, only two percent of children attend preschool in Mali, Burkina Faso, Somalia and many of the poorest nations in Africa.
Bettering the Lives of Children Through Education
Some of the most impoverished developing nations are still struggling to provide the necessary access to preprimary education that others have. Fortunately, NGOs have contributed significant efforts to help supplement nationwide projects to increase access to preprimary education in developing countries.
For example, local NGOs in Bangladesh have helped build over 1,800 preschools across the nation. Bangladesh remains one of the poorest nations in the world, but with the help of NGOs, it can ensure better educational outcomes for its young children.
Preschool helps children develop the foundational skills to take on more challenging concepts in primary school. This effect reverberates at each stage of the educational journey, which makes students more successful in their careers as well. It is clear that preschool education reduces poverty, but the effects are best maximized by improving affordability and accessibility in developing countries.
– Anand Tayal
Photo: Flickr
https://borgenproject.org/wp-content/uploads/logo.jpg
0
0
Borgen Project
https://borgenproject.org/wp-content/uploads/logo.jpg
Borgen Project
2018-07-07 01:30:22
2019-09-25 12:30:06
How Access to a Preschool Education Reduces Poverty