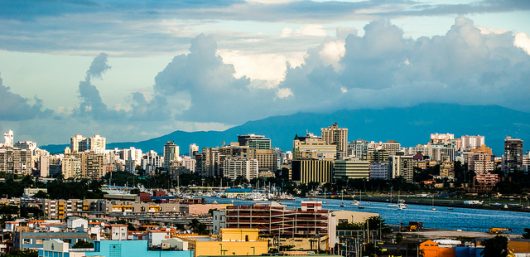 On September 20, 2017, Hurricane Maria battered the island of Puerto Rico, leaving the island's energy grid destroyed and 3.4 million people without power. The governor of Puerto Rico estimated it could take a month or more to get electricity back to the whole island. The Puerto Rico Electric Power Authority (PREPA) stated it may take three to four months. Before explaining how to help people in Puerto Rico after Hurricane Maria, learn why restoring electricity quickly matters for this territory.
Restoring Energy to Puerto Rico
Electricity is an essential part of life, necessary for improving the lives of people around the world. In Puerto Rico, restoring energy is vital for restoring stability post-hurricane, as a lack of access can be devastating. The greatest impact is felt by women and children. According to the U.N., about 17,000 children die each day from causes that are preventable with sufficient electricity. This includes access to clean water, better sanitation, adequate food, medicine and more education to improve earning power—all things that can be taken for granted in the developed West. Restoring power to Puerto Rico is urgent. The lives of the world's most vulnerable populations – women and children – are at stake.
Energy is also essential for economic development. When access to energy is impeded, daily life halts. Access to energy means that many people enjoy shorter work days, better transportation and healthier diets. Energy also increases productivity in agriculture and industrial fields. One form of energy that impacts the wealth of a country greatly is electricity. Losing access to electricity could have alarming consequences for Puerto Rico's economy.
How to Help People in Puerto Rico After Hurricane Maria
Want to know how to help people in Puerto Rico after Hurricane Maria? The most crucial need is restoring power. Currently, PREPA is working with the Federal Emergency Management Agency and utility companies from New York, Georgia and Florida to restore power.
Another priority is aiding Puerto Rico in its clean up efforts. In a Los Angeles Times interview, local Sonia Viruet stated, "First we need help cleaning. We can try to do it ourselves but it will take too long."
Finally, a priority to help people in Puerto Rico after Hurricane Maria is to provide them with basic human needs such as food, clothing and shelter. Some organizations helping to meet these needs are:
1. American Red Cross
2. ConPRmetidos – a Puerto Rico based non-profit
3. Unidos por Puerto Rico – created by the First Lady of Puerto Rico
5. UNICEF
6. Save the Children
Global Giving is another organizations meeting the immediate need for food, fuel, clean water, hygiene products and shelter. Once initial relief work is complete, this fund will transition to support longer-term recovery efforts run by local, vetted organizations responding to this disaster.
The recent landfalls of Hurricanes Irma and Maria have devastated the island of Puerto Rico. While the damage is grim, there is hope in the fact that the island has bounced back from catastrophic disasters before, such as in 1969 after Hurricane Hugo. With the aid of compassionate people, Puerto Rico should return to normalcy sooner than later.
– Jeanine Thomas
Photo: Flickr
https://borgenproject.org/wp-content/uploads/logo.jpg
0
0
Kim Thelwell
https://borgenproject.org/wp-content/uploads/logo.jpg
Kim Thelwell
2017-10-15 01:30:40
2020-02-13 19:24:55
How to Help People in Puerto Rico After Hurricane Maria