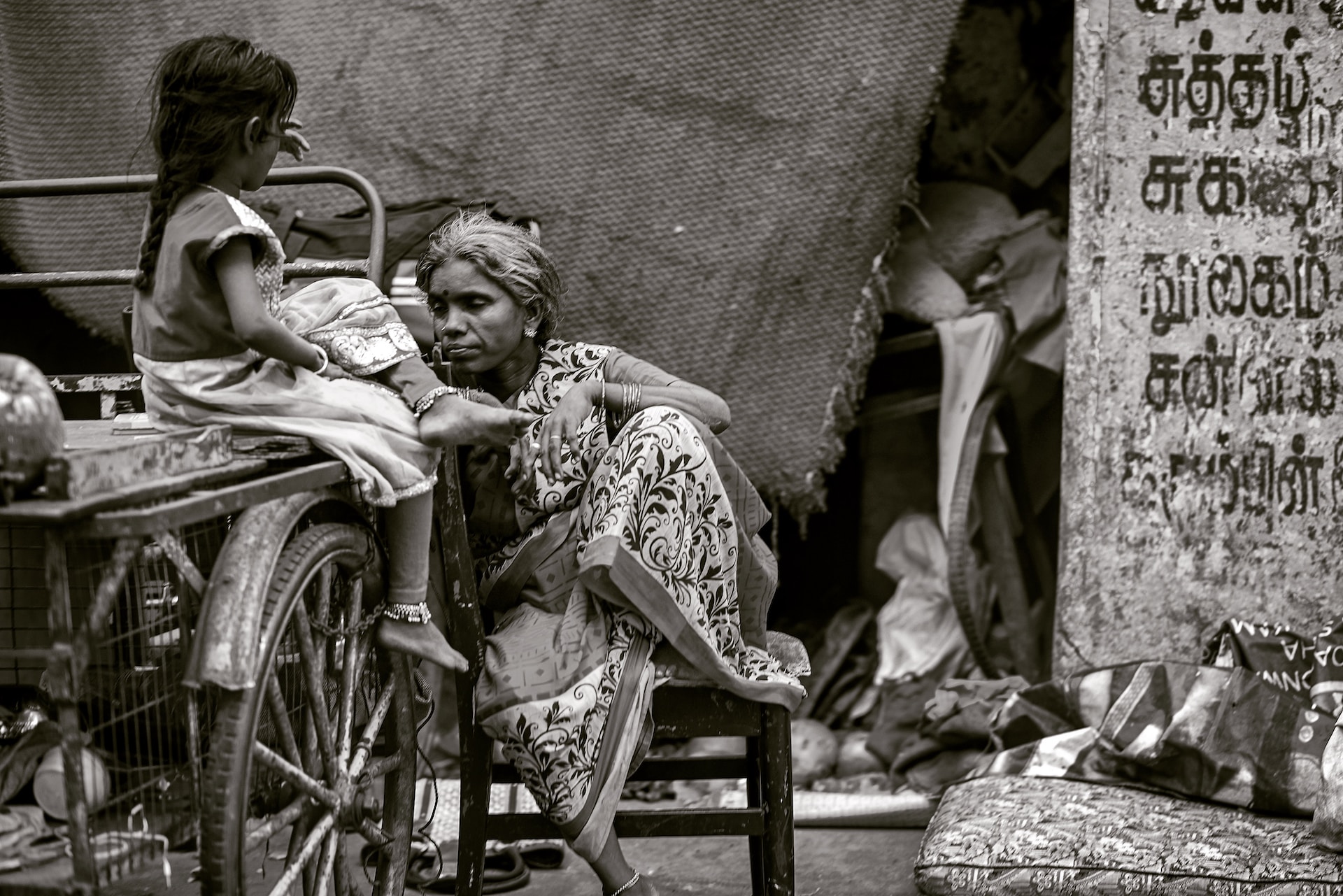 The economy of India is one of the fastest growing in the world yet the country experiences severe inequality as the wealthiest 10% in India own 77% of the wealth in the country while poverty is common for a significant portion of the population. For people who experience being poor in India, access to basic services is a struggle and meeting basic needs is difficult as many do not earn a decent income. The Government of India has not released official poverty estimates since 2011 but several other indicators show the extent of poverty in India.
Causes of Poverty in India
Poverty in India is a multi-dimensional issue. According to a study by the West Bengal State University (WBSU) in 2018, some of the main reasons for poverty in India are overpopulation,  unemployment, "poor agricultural infrastructure," illiteracy and lack of quality education, lack of skilled labor, "unequal distribution of assets," gender inequality and corruption.
According to the WBSU, the population in India has outgrown the growing economy, which means the nation cannot economically keep up with the growing number of people. Poor agricultural infrastructure also adds to the high number of people being poor in India according to the WBSU. Due to old and outdated farming practices, the agricultural sector of India is at a deficit.
Lack of quality education and illiteracy also plague the poor in India and only exacerbate the issue. Due to poverty, disadvantaged families prioritize earning an income over child education and push children into child labor instead of enrolling them in school. This lack of education traps children in lower-paying, unskilled jobs, thereby continuing the cycle of poverty.
The lack of skilled labor in India also adds to the issue of poverty in the nation. While there is a large labor force in India ready to work, most workers are unskilled. This prevents India from reaching its full economic potential and putting more people to work in skilled sectors.
Corruption also stands as a barrier to poverty reduction. The WBSU stated in its report that the government attempts to alleviate poverty through government spending, but "allegedly only 30-35% actually reaches the beneficiaries" as a result of the corruption sweeping the nation.
Clean Water Access in India
Being poor in India takes shape in many ways, such as a lack of access to clean water. With 128 million people in India in need of clean water, the World Bank estimates that 21% of communicable diseases in India stem from unclean water.
Impoverished families, typically in remote areas, often travel hours to collect water for their families instead of engaging in more productive activities such as education and income-generating endeavors. This water is often unsafe and contains bacteria that can lead to fatal water-borne diseases such as cholera and dysentery. Water-borne diseases force a household to spend their limited finances on health care, which plunges the family deeper into poverty.
Hunger and Malnutrition in India
In the 2022 Global Hunger Index, India places 107th out of the 121 nations that were assessed. India has a score of 29.1, and this equates to a serious level of hunger. Poverty also manifests itself as malnutrition. The nation is home to the highest population of malnourished people in the world — 14.37% of the population or 194.4 million people, according to Feeding India. India is also home to about a third of the world's malnourished children.
The government of India's National Family Health Survey 5 (NFHS 5) indicates that about 36% of children under the age of 5 in India experience stunting due to malnourishment. Stunting has significant long-term impacts on individuals and countries as a whole, including impaired cognitive ability and educational performance, low wages, weak immunity and lost productivity.
Taking Action
A government relief program called the Pradhan Mantri Garib Kalyan Yojana aimed to help impoverished people in India. The program began in March 2020 to respond to the financial impacts of the COVID-19 pandemic. Some of the benefits included 800 million poor people receiving five kilograms of wheat or rice and a kilogram of pulses a month for three months. Additionally, 30 million low-income senior citizens, widows and disabled people received 1,000 Indian rupees.
Working in India for 50 years, Save the Children is committed to safeguarding the rights of children in India. The organization's work in India is responsible for nourishing 85,000 children, lifting 86,000 children out of poverty and educating 210,000 children.
Looking Ahead
With immense poverty and living conditions that prove challenging, India is in need of significant support to spur lasting change. Organizations, like Save the Children, are working tirelessly to ensure that children have access to education, nutrition and a brighter future. Through these collective efforts, there is hope for a more equitable and prosperous India.
– David Keenan
Photo: Unsplash
https://borgenproject.org/wp-content/uploads/logo.jpg
0
0
Saiesha
https://borgenproject.org/wp-content/uploads/logo.jpg
Saiesha
2023-05-17 04:32:30
2023-06-01 18:59:05
Being Poor in India