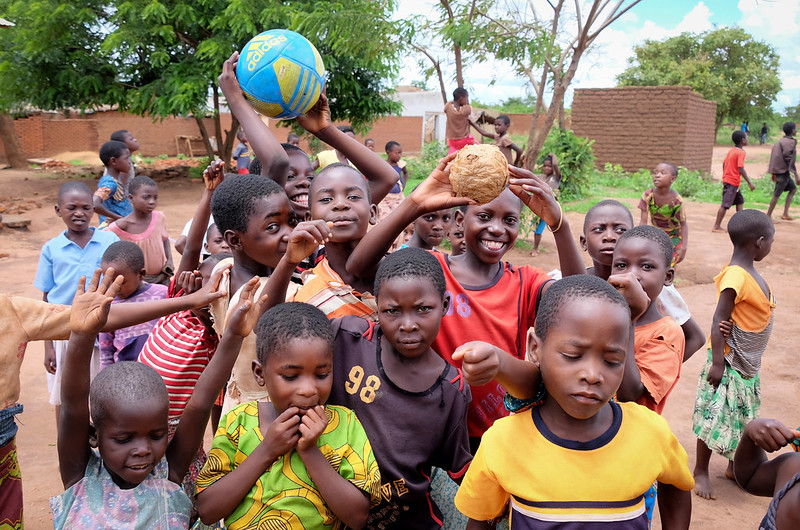 Crime is a significant issue around the world, especially in developing countries where limited resources contribute to higher poverty-related crime rates. In countries such as South Africa, high crime rates are prevalent among children and adolescents. Correlations exist because of increased time and fewer resources to productively fill children's free time after school. Because of this, many nonprofit organizations and individuals have worked to provide more after-school activities for children as a deterrent from the path to criminal activity. Although many nonprofit-sponsored activities contribute to children's education while discouraging criminal behavior, sports have been one of the most impactful extracurriculars due to a focus on discipline, responsibility and guidance.
Criminal Behavior in South Africa by the Numbers
Crime in South Africa is a significant issue that is rooted in poverty and inadequate access to basic resources. According to PLOS ONE, an online journal, "recent statistics show 2,250,257 crimes reported for 2015 alone [1]. Further all crimes have increased since 2013, when 2,217,862 crimes were reported [1]. Also the rate of interpersonal violence in South Africa is the sixth highest in Africa and fifteenth in the world, with an intentional homicide rate of 31.8 per 100,000 population [2]."
Based on the criminal activity report, criminal activity in South Africa is increasing from year to year and is largely tied to violent crimes such as homicide. These crimes are oftentimes fueled by a lack of economic resources in addition to psychological factors. Racial and gender inequality also exacerbate issues. Although these crime statistics include offenders of all ages, dangerous behavior and crimes are also significant issues in South African schools.
An organization called Safer Spaces conducted an observational study in which pupils from several South African schools and various grade levels were asked about their school experience. "Of all learners, 15.3% had been victimized (Burton, 2008). Of the secondary school learners, 22% had been victimized (Burton & Leoschut, 2013)." This is a large portion of the student body that is experiencing violence or other dangerous behavior while at school, making early intervention a necessary effort.
Extracurricular Solutions
Although poverty-related crime among youth is a big issue in South Africa as it can lead to more serious crimes in adulthood, extracurricular activities can make a significant impact in decreasing the number of children that engage in criminal behavior. For example, The International Committee of the Red Cross works with AMANDLA Edu Football to use soccer as a safe activity for South African children to spend their time with after school. The latter organization is a nonprofit that is paving the path for early intervention for criminal activity in South Africa. It is located in Capetown and runs during the peak crime hours, offering children and other individuals an alternative activity to crime.
In Capetown, this means that kids can spend their weekday afternoons from 3-6 p.m. and weekend nights on a soccer field where they learn discipline, respect, and have fun away from dangerous activities. This is especially impactful as it ensures that these children will have adult supervision and guidance between the time school ends and their parents get home from work, further decreasing opportunities for dangerous behaviors.
Poverty-related crime among youth is a serious issue in South Africa that contributes to high levels of violent crime in adulthood, making this a pressing issue to address. Moreover, criminal behavior is commonly linked with poverty, inadequate access to food and other daily necessities and other issues of discrimination. Partnering or contributing to organizations that provide extracurricular alternatives for children is key. These efforts ensure that children are equipped with the resources and guidance that will deter them from criminal behavior in the present and future and will decrease the overall levels of poverty-related crime.
– Kristen Quinonez
Photo: Flickr
https://borgenproject.org/wp-content/uploads/logo.jpg
0
0
Lynsey Alexander
https://borgenproject.org/wp-content/uploads/logo.jpg
Lynsey Alexander
2021-09-06 09:55:06
2021-10-05 04:20:59
Poverty-Related Crime and Extracurricular Activities