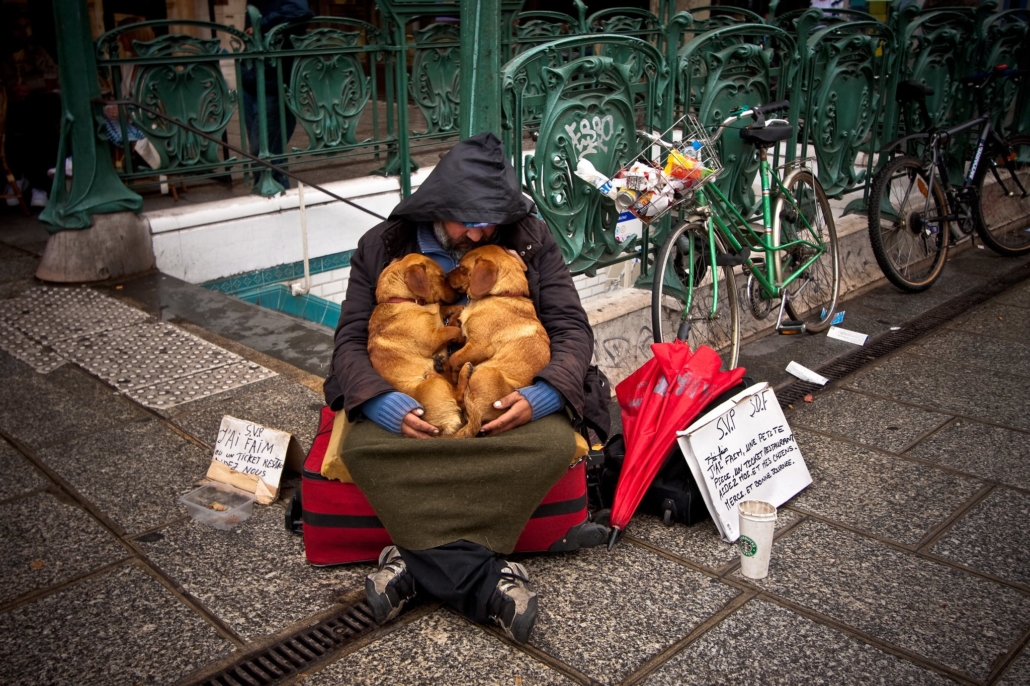 From 1996-2004, poverty reduction in France was successful as the numbers of those in poverty reduced from 8,292 to 7,495. However, in recent years, the poverty rate in France resembles the figures from 1970, with more than 8.8 million people living in poverty as of 2017. Taking a closer look at poverty reduction in France over the decades, one can gain insight into what has caused the rise in poverty and how France is implementing similar poverty reduction methods to reduce poverty once more. Here are six facts about poverty reduction in France.
6 Facts About Poverty Reduction in France
The 1989/10 Resolution: In 1989, France took steps to reduce poverty by adopting the Human Rights Commission 1989/10 resolution.  The Ministry for Europe and Foreign Affairs describes the 1989/10 resolution as a "starting point of work" for addressing "human rights and extreme poverty." This law acknowledged the unfulfillment of France's impoverished citizens in regard to their economic, cultural, social, political and civil rights needs. The 1989/10 Resolution also sought for French citizens to receive equality in their rights especially regarding the poor.
Universal Basic Health Insurance: In 1999, France implemented "universal basic health insurance" to ensure that even the most impoverished French people can access healthcare. Every citizen of France received the right to this universal sickness coverage. French citizens, to this day, have 70-100% health coverage. Comparing France's health insurance costs to the United States, the average cost of health insurance for one person is $45 per month in France. In the United States, "In 2020, the average national cost for health insurance is $456″ per person.
The Landmark 2000 Law: In 2000, France implemented the Landmark 2000 Law or the Solidarity and Urban Renewal Law (SRU).  in an effort to make housing more affordable. The Landmark 2000 Law requires cities to make 20% of their housing, shared housing. This law allowed families suffering from poverty to have an affordable housing option. Following free health care and the Landmark 2000 Law, France reached its lowest poverty rate in 2004, compared to 2000. In 2000, the poverty rate was at 13.6%, whereas in 2004, the poverty rate reached 12.6% The 2000 poverty rate of 13.6%, did not rise above this number until 2010.
Rising Poverty: After the 2008 economic collapse, France faced a rising poverty rate. According to Statistica, the poverty rate was 13% in 2008 whereas it rose to 14.8% by 2018.
The Guiding Principles on Extreme Poverty and Human Rights: In 2012, France and 39 other countries incorporated the Guiding Principles on Extreme Poverty and Human Rights into their government systems. The Guiding Principles on Extreme Poverty and Human Rights were a tool to ensure that policymakers would carry out policies that would be beneficial to those in poverty. Policymakers would take account and respect citizens with poverty obstacles, while also upholding their rights.
Social Housing: In today's world, France is focusing on more social housing. More than 40% of France rents their housing and 40% of the renters also live in public housing. People who live in the housing are citizens who have been homeless, disabled, evicted or have other disadvantages. France is aiming to increase their public housing residents in the next few years. France 24 wrote that "Hidalgo's administration aims to house [25%] of Parisians in social housing by 2025, and up to [30%] by 2030."
Looking Ahead
These facts about poverty reduction in France have shown its success from 1970 to 2000. Yet, after the economic crisis in 2008, poverty levels rose. However, France is in the process of rebuilding the economy once more, using similar strategies that have worked previously.
– Sydney Littlejohn
Photo: Flickr
https://borgenproject.org/wp-content/uploads/logo.jpg
0
0
Lynsey Alexander
https://borgenproject.org/wp-content/uploads/logo.jpg
Lynsey Alexander
2021-10-12 09:33:03
2021-10-26 03:52:11
6 Facts About Poverty Reduction in France