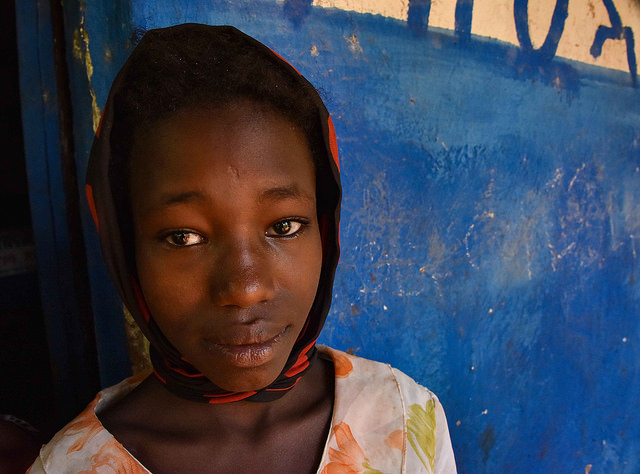 Prominent figures in the world of advocacy, including Bono and Melinda Gates, claim that poverty is sexist in nature. This is also referred to as the feminization of poverty. Global poverty disproportionately affects women in several ways. Women and girls are more likely to be impoverished, less likely to have access to educational opportunities and more likely to struggle with health issues.
How Poverty is Sexist
Girls have less access to education over their lifetime, one of the major ways poverty is sexist. Education helps girls defy traditional gender roles and encourages them to pursue job opportunities.
Attacks on girls' schools and education discourage parents from sending their daughters to school, fearing for their safety. In countries engrossed in domestic armed conflict, girls' education often faces targeted attacks using threats, acid, explosives, gunfire, kidnappings or school closings.
Women spend twice as much time as men doing unpaid work such as cooking, cleaning and caring for children. This kind of domestic labor restricts the time women can spend working for wages, finishing their education, learning new skills or opening new businesses. The traditional gender roles are more prominent in developing nations, so this gap is even larger.
Child marriage, which is often driven by poverty, traps girls in a cycle of poverty. Child brides are less likely to finish their education, making them less likely to earn a safe and adequate income. In communities where child marriage is common, girls' education is often not valued over their roles as wives and mothers.
Women are more prone to poor nutrition over the course of their life, which makes them more susceptible to diseases. Poor maternal health and nutrition feed down from mother to child, resulting in a vicious cycle of lack of nutrition and provisions against diseases.
Land is a crucially valuable asset in rural areas of the world, yet almost 70 percent of the world's population does not have access to land registration systems. Women are disproportionally affected by land title ambiguity, making them more likely to suffer from poverty and economic insecurity.
Women face significantly greater challenges in gaining access to financial services than men. In developing countries, women are 20 percent less likely to hold accounts at a formal financial institution than men and often face restrictions that require a male family member's permission to open a bank account.
A lack of access to sexual and reproductive health services and reproductive rights is a form of sexual discrimination that puts women and girls at a higher risk of poverty and limits their economic empowerment. Approximately 225 million women do not use safe and effective family planning methods, most of whom live in 69 of the world's poorest countries.
Data about global poverty in some of the poorest countries in the world is incomplete and lacking in gender-disaggregated data. There is a major need for gender-disaggregated data in order to understand how poverty is sexist, where and how women and girls are being left behind and how to fix it.
These are only a handful of the many ways in which poverty is sexist. The need for further study of the relationship between poverty and sexism is vital to level the playing field between men and women in the progression of economic and social opportunities.
– Sydney Lacey
Photo: Flickr
https://borgenproject.org/wp-content/uploads/logo.jpg
0
0
Borgen Project
https://borgenproject.org/wp-content/uploads/logo.jpg
Borgen Project
2018-03-10 07:30:59
2019-11-05 01:33:28
Nine Ways Poverty Is Sexist