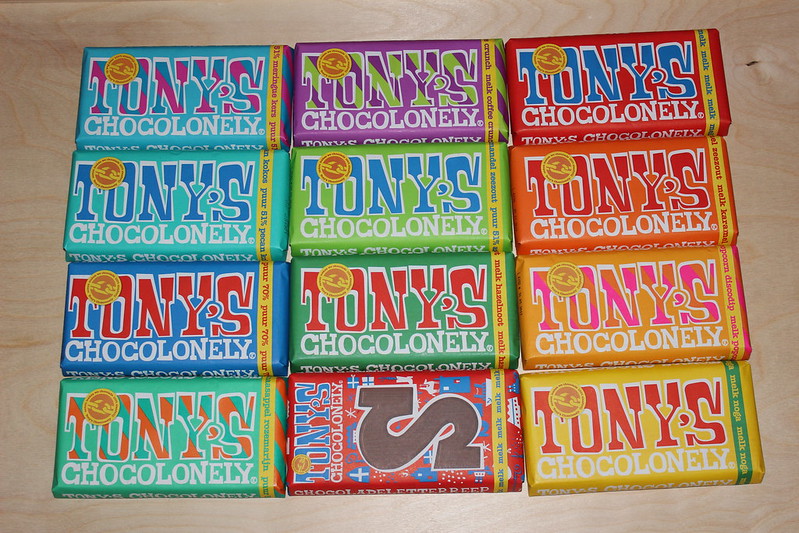 The two biggest cocoa producers in 2022 were Côte d'Ivoire (Ivory Coast) and Ghana with 2.2 million tonnes and 800,000 tonnes respectively. To yield this impressive quantity of cocoa, the Ivory Coast and Ghana employ a significant portion of their population in agricultural work. In the Ivory Coast, more than 48% of its population in 2017 were employed in the agriculture sector. Meanwhile, in Ghana, an estimated 7.3 million people either owned a farm or operated a farm in 2020. The sheer importance of agriculture makes cocoa a crucial export commodity for the economies of the Ivory Coast and Ghana. These countries are also frequent production locations for many chocolate and coca-based multinational companies. 
One such company is Tony's Chocolonely, a Dutch confectionery corporation. However, Tony's Chocolonely differs in one important aspect. The company firmly believes that the profit-centric approach of the cocoa industry is the root cause of poverty and child labor in countries similar to the Ivory Coast. In a 2020 survey conducted by the company in Ghana and the Ivory Coast, 27.2% of farmers in Ghana and 44.9% of farmers in the Ivory Coast were considered to be poor by MPI (multidimensional poverty index) standards. Furthermore, in 2021, many West African farmers were further driven into poverty as cocoa prices fell a drastic 18.5%. To combat increasing poverty rates, the company has taken the initiative to support local farmers and has presented several outlets to escape the shackles of poverty. 
Tony's Chocolonely's Efforts
One of the company's most effective strategies to reduce poverty has been through increased market prices. Specifically, Tony's Chocolonely adheres to the Fairtrade Premium, an extra sum of money farmers can receive to improve their quality of life, and even maintains their own "Tony's Premium." By paying a premium price for cocoa, Tony's Chocolonely has effectively protected local farmers. For example, in 2022, the cost of living in the Ivory Coast jumped 14% and threatened the livelihood of thousands of farmers. 
Fortunately, because Tony's Chocolonely supports the Living Income Reference Price (LIRP) of the Fairtrade Premium, the price per ton of cocoa increased from $2200 to $2390. Additionally, the Tony's Premium in the Ivory Coast rose significantly from $792 to $1096. The inflated market prices have enabled poor farmers to afford primary health care, educate their children and provide nutritional meals for their families. 
The second strategy Tony's Chocolonely implements to decrease poverty is lowering child and forced labor rates. Unfortunately, in Ghana and the Ivory Coast, more than 2 million children are unethically employed to produce cocoa beans. An additional 30,000 people, confirmed by the 2018 Global Slavery Index study, were forced into the cocoa industry. Despite industry practices, Tony's Chocolonely has made it its mission to create 100% exploitation-free chocolate. In Western African communities that Tony's Chocolonely works with, child labor has declined to approximately 4.4%. This percentage of child labor is much lower compared to the industry standard of 46.5%. As fewer children are illegally employed, more children will have time for education, which can present them with greater opportunities to escape poverty. At the same time, ending child labor and forced labor can also improve the quality of work in the cocoa industry, thereby maximizing productivity. 
These strategies have outlined the emergence of Tony's Chocolonely as a pioneer in reducing poverty within the cocoa industry. 
What's Next?
As Tony's Chocolonely grows as a major confectionery company, its vision to end poverty continues to benefit many West African communities. Tony's Chocolonely serves as a paramount example for other companies, displaying how it's possible to generate substantial profits while still protecting its workers from poverty. While there is still a lot of progress left to desire in the cocoa industry, Tony's Chocolonely has proven that corporations can fight poverty.
– Manav Yarlagadda
Photo: Flickr
https://borgenproject.org/wp-content/uploads/logo.jpg
0
0
Lynsey Alexander
https://borgenproject.org/wp-content/uploads/logo.jpg
Lynsey Alexander
2023-11-06 03:00:23
2023-11-05 23:30:34
How Tony's Chocolonely Is Reducing World Poverty