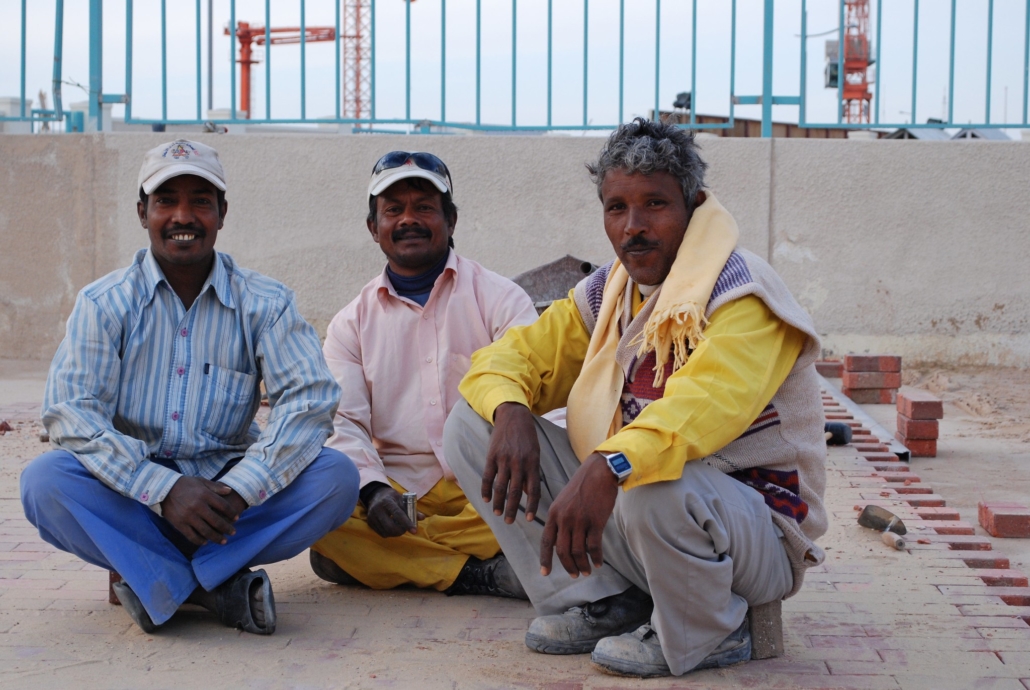 Ever since the International Federation of Association Football's (FIFA) announcement that Qatar would host the 2022 World Cup, migrant flows to the country have exploded. Since 2010, Qatar has sought to bring thousands of workers to its shores in order to assist in the construction of stadiums, hotels and other infrastructure necessary to facilitate the tournament. To meet this demand, migrants from all over the Persian Gulf region, as well as South Asia, have flooded into the country. Migrants hoped to escape dire straits in order to find a stable job and a stable income. In fact, 700,000 workers came from India alone. However, migrant poverty in Qatar has become a significant issue.
Migrants in Qatar
According to Human Rights Watch, the migrant labor force has reached more than 2 million, making up approximately 95% of the labor force. However, despite being the second richest country in the world with a GDP per capita of $124,500 in 2017, a lack of labor rights has created widespread poverty in Qatar, especially among migrants.
The reason poverty persists among workers is the kafala sponsorship system. Migrants have to apply for visas from employers, often incurring costs through recruiters to do so. Even if workers do manage to pay enough to get access to a job, employers have broad controls over what workers can do. Employers often take passports from workers, preventing them from escaping brutal conditions. Additionally, some workers have gone with little to no pay. This has led to hundreds of thousands of people living in labor camps, where disease and poverty are rampant.
Solutions
In 2017 and 2018, Qatar's government passed policies intended to reduce migrant poverty in Qatar. In October 2017, the government established a temporary minimum wage for migrant workers in the hopes of improving the conditions of laborers. One year later, in October 2018, Amnesty International reported that Qatar implemented a support and insurance fund in order to protect workers from lost wages.
However, Human Rights Watch has reported that both of these reforms were implemented unevenly, and thus have not had much of an effect. Employers still have a lot of control over workers, and poor enforcement has meant that the kafala structure is still in place.
On August 30, 2020, Qatar announced two new reforms in order to rectify this issue. The first was an increase in the existing minimum wage. The law will take effect in January 2021, and also requires employers to pay workers a stipend for food and housing. The second was a law to allow workers to leave their jobs without having express permission from their employers. This mobility could allow workers to escape dangerous conditions and find better work.
Such reforms could even save lives, as even the lowest estimates indicate that at least 1,200 people have died working on World Cup stadiums due to harsh conditions. International watchdogs have applauded these reforms. Amnesty International has argued that these small steps provide some hope that migrant poverty in Qatar, as well as worker exploitation, will soon be on the decline.
– Thomas Gill
Photo: Flickr
https://borgenproject.org/wp-content/uploads/logo.jpg
0
0
Jennifer Philipp
https://borgenproject.org/wp-content/uploads/logo.jpg
Jennifer Philipp
2020-10-18 11:23:12
2022-03-30 19:45:27
Labor Reforms to Reduce Migrant Poverty in Qatar