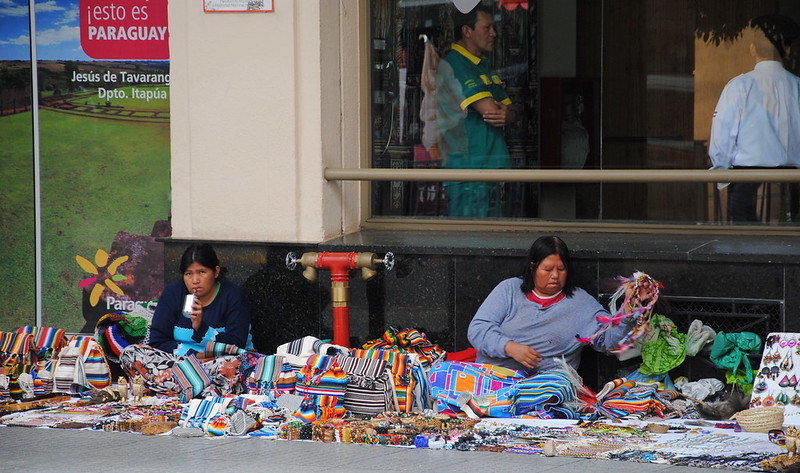 The landlocked country of Paraguay, located in south-central South America, currently faces authoritarian rule and turbulence. These recent troubles have contributed to the long history of poverty in Paraguay. Since the 1860s, the country has participated in three different major wars in South America. It also experienced a civil war in the 1940s which given the Paraguayan people a strong sense of fear and unwillingness to express themselves freely. This sentiment has only recently begun to diminish in the early 21st century.
Background
The citizens and inhabitants of Paraguay are less diverse and more ethnically homogenous than in other South American countries. Most are of European and Guarani descent. Rivers are very important to the country's economy, as they support the function of many hydroelectric power plants. Paraguay is one of the best producers of soybeans, and many parts of the country are flourishing, where fertile soil allows for diverse diets and high standards of living.
While the country has been making a lot of progress in the 21st century in its efforts to combat poverty, economic distress continues to be a major issue. Leading up to the year 2017, there was actually an increase in poverty rates. Even though the country performed better economically overall, the total poverty rate that year rose from 26.6% to 28.8%. Even extreme poverty, which is defined as living on less than $1.90 a day, increased in this period.
Those numbers are heartbreaking because it shows a reversal in the steady decline of poverty rates in Paraguay in the years prior to 2016. To put this into perspective, in the five years previous, the poverty rate declined from 31.37% to 26.58%. This sudden worsening was unexpected as the South American region was collectively making progress in the fight against poverty. However, things have changed since then, and poverty in Paraguay is showing signs of improvement.
Path to Progress
Some think that changes in poverty in Paraguay are the result of the government shifting its focus to extreme poverty. People in extreme poverty may not have the most basic necessities, such as food, shelter, sanitation, and medical services. Jose Molinas, the Minister of Technical Planning, has admitted that there is a goal of reducing the extreme poverty rate to three percent. However, there is no goal to address the total poverty rate, leaving some impoverished people neglected.
Alicia Bárcena, the Executive Secretary of the U.N. Economic Commission for Latin America and the Caribbean (ECLAC), stated that a lack of investment, extensive divisions in class structure, and limited productivity gains are threatening the region's ability to reach the poverty reduction goals agreed upon by U.N. members in 2015. Perhaps by addressing these issues, then, and by giving attention and care to the total poverty rate as opposed to only extreme poverty rates, the country can see a decline in poverty rates.
In fact, progress is already being made, with the poverty rate going down from 24.2 to 23.5 between 2018 and 2019. This is due in part to the ongoing support from other countries and aid organizations.
The Australian embassy in 2019 initiated the Direct Aid Program (DAP). DAP provides small grants for over 80 countries worldwide, including Paraguay, funding non-governmental organization initiatives to aid these countries. It supports things like providing education for the youth, including vocational and sex education. Other initiatives include promoting the economic development of women to achieve gender equity, as well as infrastructure projects for indigenous peoples. One such initiative, Poverty Spotlight, helped 30,000 Paraguayan families leave poverty through higher income generation. Continued support of programs and initiatives like these will help maintain the country's progress and gradually eradicate poverty in Paraguay.
– Fahad Saad
Photo: Flickr
https://borgenproject.org/wp-content/uploads/The_Borgen_Project_Logo_small.jpg
0
0
Jennifer Philipp
https://borgenproject.org/wp-content/uploads/The_Borgen_Project_Logo_small.jpg
Jennifer Philipp
2021-02-03 08:53:52
2021-02-03 08:53:52
Poverty in Paraguay