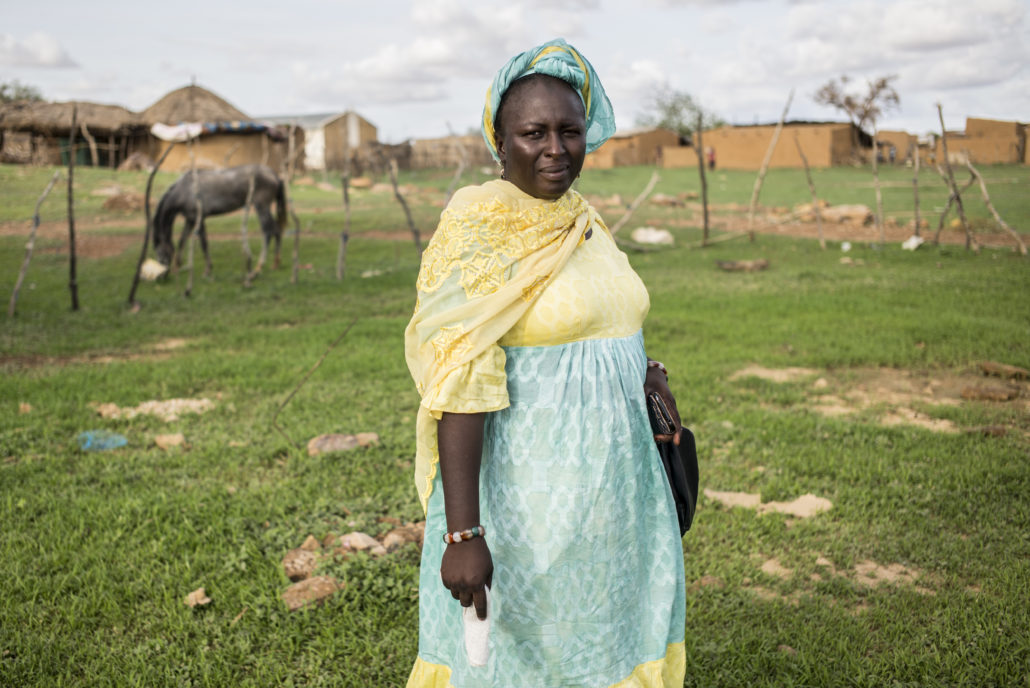 Mauritania, a sizable northwest African desert country, was recently ranked 161 on the U.N.'s Human Development Index in terms of life expectancy, education and per capita income. It has a population of 4.4 million people, 42% of whom live below the poverty line. The country has an abundance of minerals and natural resources. However, recurring natural disasters and economic, social and educational disparities plague Mauritania with vulnerability. Despite this, the youthful population, alongside a generous NGO, has the potential to develop and overcome poverty in Mauritania.
Environment and Health
Following an early 2018 drought in Mauritania, an estimated 350,000 people were left food-insecure for up to five months. Changing weather patterns and prolonged water scarcity cause the country's periodic droughts, a challenge already sustained by many Mauritanians. Soil erosion and deforestation are spreading desertification, a major threat to the Senegal River. This river is one of the country's only available freshwater resources. As a result, 42% of the population does not have access to improved water sources, and 60% do not have access to improved sanitation facilities.
The resulting water contamination and inadequate sanitation levels have left Mauritanians at high risk for infectious diseases. The Journal of Tropical Medicine and Infectious Disease highlights a study conducted at Mauritania's National Referral Hospital which found that 14% of children hospitalized for diarrhea between 2011 and 2014 had died. Continued consumption of highly contaminated water often causes diarrhea, as well as typhoid fever and hepatitis A.
Government and Economy
With its generous supply of gold, iron ore, oil and fish, Mauritania's economy should, ostensibly, be blossoming. However, surrounding terrorist occupation and a lack of economic diversification prevent foreign investment and overall improvement.
Al-Qaeda in the Islamic Maghreb is a terrorist organization and al-Qaeda affiliate operating in the Sahara and Sahel regions. Due to the group's holdings and criminal activity in the surrounding countries, including Mauritania, there is a low potential for the extractive industry in Mauritania. Therefore, foreign governments instead look elsewhere for precious natural resources and fine minerals.
Nearly 40% of Mauritania consists of agricultural land, which more than half of the population depends on for food and income. Because the country's periodic droughts often force the migration of farmers to cities, food insecurity occurs with farm-dependent people. In addition, disarray occurs in the economy.
Education
The prospects associated with a large youth population could mean a great change in Mauritania. However, things will only change as long as the education frequency and quality increases, particularly for young girls. Only 55% of children aged 6-11 attend school due to geographic dispersion, forced displacement and gender inequities. Females, with a literacy rate 20% lower than males, do not receive enough representation in the classroom. This disparity negatively affects the economy because educated girls lead to innovative entrepreneurship and economic growth.
The Good News
Action Against Hunger is a multinational organization, with headquarters in France, Canada, Spain, the United Kingdom and the United States, intent on combating Mauritania's imperfections and mitigating global poverty through implementing sustainable solutions and creating community prosperity. For nearly 40 years, long-term change has been Action Against Hunger's endgame. This resolution is exemplified in the organization's motto: "For a world free from hunger."
The organization's work in Mauritania began in 2007, but Action Against Hunger has served 43 countries around the world since its inception. The initial Mauritania vision was to manage malnutrition in order to mend healthcare and education limitations. However, the solution-oriented organization has since broadened its focus.
Food Insecurity and Sanitation
To improve community food security, Action Against Hunger issues micro-grants to support families recovering from natural disasters, provides seeds and tools to struggling farmers, teaches land preservation techniques and offers livestock and veterinary services.
To ensure improved sanitation facilities and defend against water contamination, the organization drills and decontaminates wells, distributes hygiene kits and builds hand-washing stations. It also encourages and trains community-based water committees for long-term water management.
To treat malnutrition, Action Against Hunger delivers therapeutic food for children and trains employees in health care centers on how to treat malnourished children and pregnant mothers.
To dismantle the connection between conflict and poverty in Mauritania, as well as the rest of the world, Action Against Hunger advocated for the U.N.'s adoption of Resolution 2417 which unanimously passed in 2018. The resolution condemns warfare-induced starvation, forced displacement and humanitarian aid denial as violations of international human rights and humanitarian law. The resolution also increases the likelihood of foreign aid investment in Mauritania. It aims to block terror involvement and promote stable government in the world's most conflict-cluttered countries.
Action Against Hunger's collective efforts directly impacted 354,179 Mauritanians in 2018 alone with more projects and progress to come. However, the organization recognizes, especially in these uncertain times, that adaptability, innovation and strategic foresight are the best measures of success and will result in the greatest reduction of poverty in Mauritania.
– Natalie Clark
Photo: Flickr
https://borgenproject.org/wp-content/uploads/logo.jpg
0
0
Kim Thelwell
https://borgenproject.org/wp-content/uploads/logo.jpg
Kim Thelwell
2020-07-30 20:37:03
2022-03-22 13:38:15
Poverty in Mauritania and How it is Being Reversed