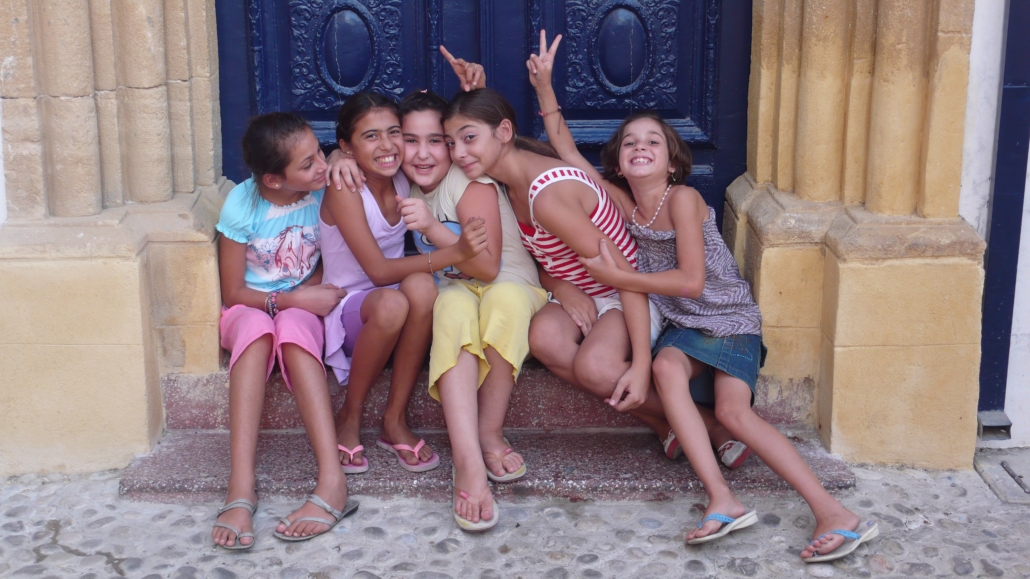 Cyprus is an island country in the Mediterranean Sea, just south of Turkey, with a population of 1.2 million. The Republic of Cyprus, the country's only internationally recognized government and part of the European Union, controls 60% of the southern region of the island. The Turkish Republic of Northern Cyprus controls 36% of land in the north region of the island. The division between the North and South republics of Cyprus has created a power struggle of high tension, leaving the island politically unstable. Despite this instability, Cyprus has seen an improvement in decreasing poverty rates, as well as an expanding economy. Here are seven facts about poverty in Cyprus.
7 Facts About Poverty in Cyprus
Cyprus's economy is growing and expanding. Its tourism sector saw a significant boost in 2018 when more than 4 million travelers visited the island, a 7.8% increase from 2017. This increase in tourism correlates to its increase in GDP per capita, rising from $25,957.85 to $28,341.05 in 2018. Experts expect Cyprus's GDP per capita to increase even more in 2020, with models estimating a 1.03% increase.
When Cyprus gained independence in 1960, it began transitioning to a service economy. Cyprus's economy started focusing more on its tourism and service sectors instead of agriculture. This allowed the GDP to rise. As of 2020, Cyprus's GDP was $34.5 billion, a 3.9% growth since 2019.
Cyprus's unemployment rate has decreased. With the expansion of Cyprus's economy came more jobs in the tourism and service sectors. As a result, unemployment rates have decreased. Since 2015, the country has cut its unemployment rate almost in half, from 14.91% in 2015 to 7.92% in 2019.
Education in Cyprus is growing. Today, Cyprus has five private universities and three public ones. Both are rapidly expanding and connecting with other institutions across the globe. These schools continuously put millions of dollars back into the local economy, thus, providing thousands of jobs for the community.
Life expectancy is increasing in Cyprus. As of 2020, the island's life expectancy is 81.05 years, a 0.19% increase from 2019. Future projections from U.N. data predict a continuous upward trend.
Cyprus does not have a standard minimum wage law for all workers. However, some occupations do have certain wage requirements. These requirements undergo review and revision annually in an effort to be fair to citizens. Since there is no countrywide minimum wage, however, this leaves room for many disparities in poverty and wealth.
The Economic Interdependence Project is a partnership between the Republic of Cyprus and the Turkish Republic of Cyprus Chambers of Commerce. Created in 2009, the project's goal is to intervene and encourage partnerships between businesses of both parties. The project hopes to reveal the benefits of the two communities working together to improve Cyprus's economic stability and growth. They have been able to open the first island-wide business directory with more than 200 businesses. Additionally, the project also gave Market Research Grants to some businesses. 
Concluding Thoughts
Despite Cyprus's political tensions between the southern and northern regions, the country has expanded its economy, increased tourism and implemented programs that encourage business relationships. These factors have allowed for an overall decrease in poverty in Cyprus. Hopefully, this progress will continue in the coming years.
– George Hashemi 
Photo: Wikimedia Commons
https://borgenproject.org/wp-content/uploads/logo.jpg
0
0
Kim Thelwell
https://borgenproject.org/wp-content/uploads/logo.jpg
Kim Thelwell
2020-06-25 14:00:48
2022-03-01 13:53:36
7 Facts About Poverty in Cyprus