.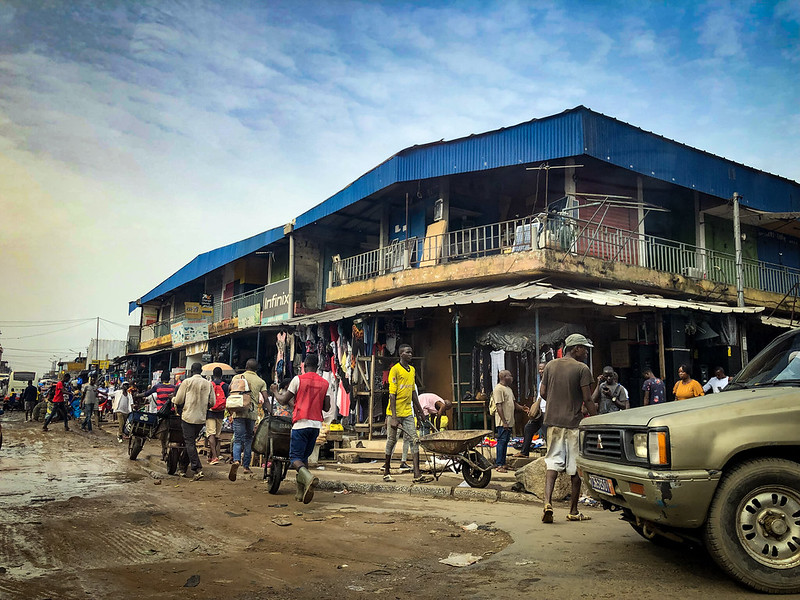 The West African country of the Republic of Côte d'Ivoire, also known as the Ivory Coast, is home to approximately 26 million people. The country is the world's largest exporter of cocoa beans, and it boasts beautiful beaches and wildlife preserves. It is also the largest economy in the West African Economic and Monetary Union. The country has shown resilience as well as growth and development over the past decade. Côte d'Ivoire is among the fastest-growing countries in the world, with an economy that has expanded an average of 8 percent annually since 2011. So, with all this advancement, why does 46.3 percent of the population still live below the poverty line? Here are three main causes of poverty in Côte d'Ivoire.
The 3 Main Causes of Poverty in Côte d'Ivoire
Gender Inequalities: Only 52 percent of girls complete secondary school in Côte d'Ivoire compared to 63 percent of boys. Because women make up about half of the world's population, it is proven that empowering women leads to poverty eradication and inclusive economic growth. Côte d'Ivoire has recognized a need for change, and revolutionary legislation emerged in the new 2016 constitution. This created legal protections against women's rights violations. The new constitution formally stated the country's desire to eliminate all forms of violence against women and promote their voices and representation in an elected assembly. Although much work is necessary, legal protection for women is a huge step in the right direction.
Public Health: Even though infrastructure has improved in recent years since the 2002 civil war, healthcare systems have struggled in Côte d'Ivoire. There are about 0.162 doctors and 0.4 hospital beds per 1,000 patients. Malaria is also a significant health threat, with reports of 2.3 million presumed or confirmed cases of malaria in children under the age of five in 2019. However, the biggest healthcare challenge the country faces is HIV/AIDS. With 430,000 Ivorians living with HIV, Côte d'Ivoire the country with the highest HIV prevalence in West Africa. HIV/AIDS and has left 240,000 children orphaned. Pregnancy and childbirth are concerns in Côte d'Ivoire with a maternal mortality ratio of  617 deaths per 100,000 mothers.  That translates into two maternal deaths every three hours which is a shocking data point. On the upside, the government has made important financial commitments to improve healthcare. In 2019, it launched a universal health care scheme and agreed to increase health care by 15% until 2030.
Fluctuations in Export Prices: Cocoa, coffee and palm oil are incredibly important exports for Côte d'Ivoire. Nearly half of the population work in farming or agriculture. Increased prices, as well as fluctuations in weather and insect activity, can greatly affect the year-to-year success and productivity of Ivorians, which impinges on livelihoods. Recently, the West Africa Agricultural Productivity Program (WAAPP) benefitted nearly 5.8 million farmers across West Africa, 45% of whom were women. The initiative also introduced 159 technologies that would increase agricultural yield results, helping farmers generate more profits.
The Good News
Although people are struggling, much positive change is coming to Côte d'Ivoire. These include developments in agriculture, health care innovations and increased education for women. The country is benefiting from domestic reform and international aid. These efforts are helping the people of Côte d'Ivoire by increasing the standard of living.
– Noelle Nelson
Photo: Flickr
https://borgenproject.org/wp-content/uploads/logo.jpg
0
0
Borgen Project
https://borgenproject.org/wp-content/uploads/logo.jpg
Borgen Project
2020-09-22 06:00:00
2022-03-10 15:47:01
The Top 3 Causes of Poverty in Côte d'Ivoire