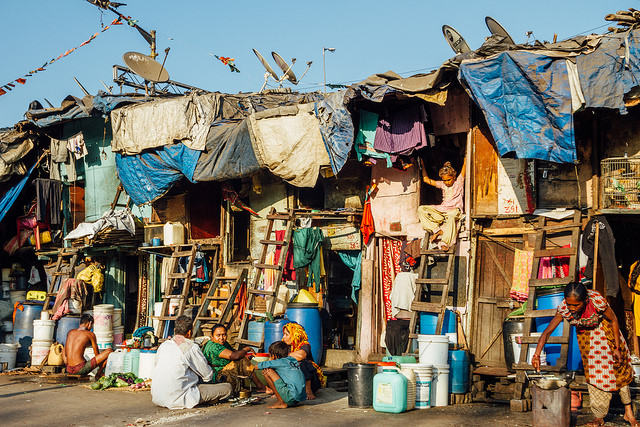 As the population of the world keeps growing, the Earth's resources are shrinking and being unevenly distributed. This overpopulation leads to a declining ratio of food producers to food consumers.
There are not enough resources or available land for many struggling individuals to survive. Thus, they must flock to urban areas where there is rapid growth in the world economy. In cities, people can specialize in different fields within the industrial and service sectors. However, there are too many people trying to fill these small confines of city life.
As cited on the National Geographic website, "in cities, two of the most pressing problems facing the world today also come together: poverty and environmental degradation." This is due to the vast degradation of resources in urban settings and the exacerbation of poverty. This is especially prominent in an analysis of the most overpopulated cities in the world.
The Five Most Overpopulated Cities and Their Populations
Sao Paulo, Brazil: 21,297,000
Mumbai, India: 21,357,000
Shanghai, China: 24,484,000
Delhi, India: 26,454,000
Tokyo, Japan: 38,140,000
The most overpopulated cities tend to be in developing countries where poverty is rampant due to this overcrowding. Even in developed countries, the cities listed deal with intense smog and pollution problems that exacerbate health and poverty issues.
In less developed regions, there is a higher death rate for children and adolescents. Unsanitary living conditions threaten survival rates. This is especially evident in urban areas where crowding is so common that slums have grown rapidly.
In order to combat poverty in the most overpopulated cities, education and economic growth are critical. By engaging the government to work with its community, the government will better understand which challenges should be addressed first. Therefore, education, paired with improved living conditions in cities, will help ensure children are surviving into adulthood.
These are the key ingredients to overcoming poverty and environmental pollution in overpopulated urban areas.
– Caysi Simpson
Photo: Flickr
https://borgenproject.org/wp-content/uploads/logo.jpg
0
0
Borgen Project
https://borgenproject.org/wp-content/uploads/logo.jpg
Borgen Project
2018-01-09 01:30:39
2019-11-12 21:57:00
Poverty in the World's Most Overpopulated Cities