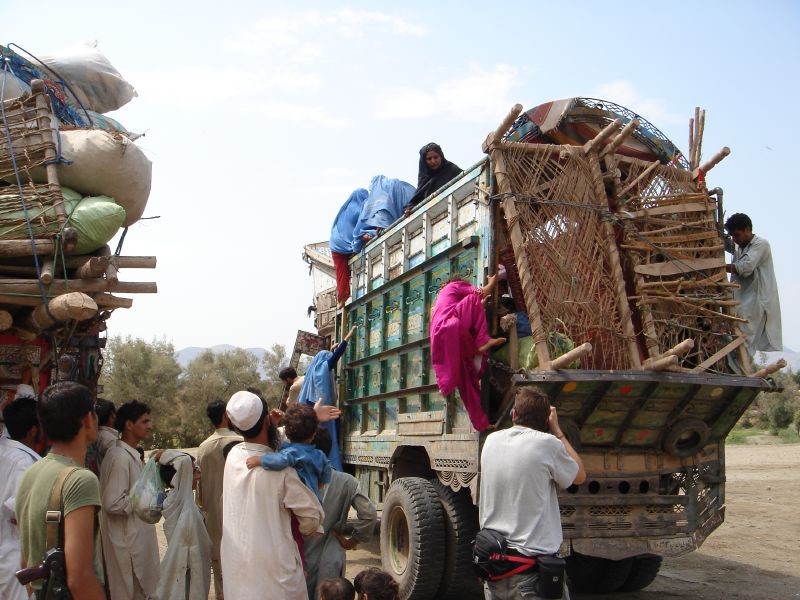 Forty years of turmoil and armed conflict fuels poverty's role on mental health in Afghanistan. Poverty and increased violence exacerbate Afghanistan's poor mental health. It is a cycle that has been going on since the Cold War's end, creating an environment that forces people into poverty rather than them receiving the assistance they require.
Aside from the cold facts that Afghanistan imports the majority of its electricity and that the majority of the country still lacks access to it, Afghanistan also suffers from severe famine, drought and a lack of basic sanitary needs. Combined with years of civil war, terrorism uprisings and military coups, the high number of poverty and mental health issues does not seem so surprising.
Mental Health Suffers in Afghanistan
Although little data on mental health in Afghanistan has undergone compilation, Afghanistan has had an increased number of mental health conditions and poverty among its population over the years, primarily since 2001. Currently, the poverty rate in Afghanistan sits at 72% but projections have determined that it could rise to 97% due to the Taliban's takeover. In addition, the expectation is that poor mental health in Afghanistan will worsen as a result of current violent regime changes in a country with a history of violence, uncertainty and civil war.
The World Bank reported in 2011 that, "Conflict and other factors such as unemployment, general poverty, breakdown of community support services, and inadequate access to health services have not only damaged the social infrastructure of the nation, but also caused mental health disorders mostly in vulnerable groups like women and disabled people."
Support is Necessary and Overdue
Since then, the number of conflicts, impoverished and mentally impaired people in Afghanistan has increased. The International Psychosocial Organisation (IPSO) has provided the most recent data on mental health in Afghanistan out there in an annual report from 2019 which covers the drastic gap in mental health needs and facilities. The report states that 70% need mental health support.
Another report, from the Refugee Documentation Center in Ireland, found that in 2019, more than 50% of the population suffers from anxiety, depression or post-traumatic stress disorder (PTSD) while only 10% could actually seek help. Although many of these cases are due to exposure to violent conflict over the last four decades, many organizations also suggest a strong link between extreme poverty conditions and mental health. About 40% of Afghanistan's people, who suffer from PTSD, relate their experience back to a lack of food and running water.
The National Mental Health Symposium, which the Ministry of Public Health of the Government of Afghanistan held in 2019 explains how poverty, conflict and unstable living conditions contribute to the rise in poor mental health in Afghanistan.
The Taliban's Effect
As the Taliban transforms the government of Afghanistan to how they see fit, mental health facilities and doctors are at risk of shutdown due to the Taliban's negative views of Western practices. Both the World Bank and the IPSO report that religious and cultural traditions create barriers to treating mental health in Afghanistan.
TABISH in Afghanistan, a nonprofit humanitarian organization that provides mental health support, education and human rights support suspended its operations just one week after the Taliban took over the government. "There is no international support because we cannot have staff in our organization. Not just for us but many organizations [and] there is no guarantee for our staff if we find support," Dr. Aria, the founder of TABISH, said in a phone call with The Borgen Project. "There is a high demand for mental health right now, people are traumatized."
Aria also noted that the majority of the staff at TABISH in Afghanistan were women, and the sudden change in women's rights, aside from the loss of income, are causing even greater mental health strains now. "Going from conflict to conflict, poverty, discrimination against women, high unemployment and many more things are causing a high demand for mental health services in Afghanistan," Dr. Aria said. In the preceding weeks, Dr. Aria left Afghanistan with his family due to safety reasons. They are staying in the United States at the moment.
Help is More Possible Now More than Ever
Mental health support has become more readily available in Afghanistan over the last decade. World organizations, such as the World Bank, the World Health Organization (WHO) and the United Nations, are making it a top priority to help stabilize the health systems in the country.
Through continued international support—not just from organizations but individual countries as well—the conflict-torn country's mental health community can gain the facilities, power and attention needed to begin the end-cycle of poverty and poor mental health in Afghanistan.
– Ali Benzerara
Photo: Flickr
https://borgenproject.org/wp-content/uploads/logo.jpg
0
0
Kim Thelwell
https://borgenproject.org/wp-content/uploads/logo.jpg
Kim Thelwell
2021-11-13 01:30:18
2021-11-09 13:13:17
Poverty and Mental Health in Afghanistan