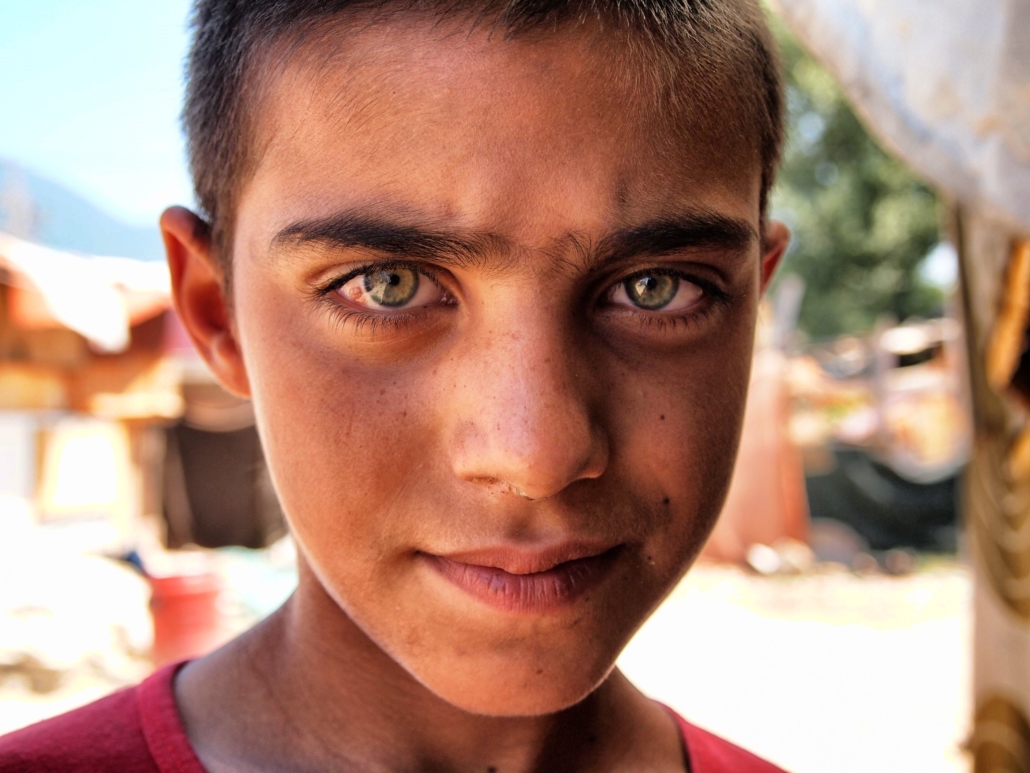 Albania, a country located east of the heel of Italy and bordering a chunk of the Adriatic Sea, receives millions of Euros each year. However, Albania invests next to nothing, if even that, in the ghettos where a majority of the Romani population live. The result is a continuous cycle of poverty among the Romani in Albania.
Estimates determine that Romani people migrated from Northern India to Eastern Europe in the 1400s. Upon arriving, Eastern Europeans discriminated against the Romani people due to their nomadic lifestyles. Romani people lived in tribes and worked as craftsmen. Being further developed when it came to technology, the Eastern Europeans used this to justify why they treated the Romani as "less than" or "untouchables." In Albania, this treatment is still present today.
A Large Population
Although no one seems to have accurate data of how many Romani people live in Albania, the majority of sources seem to estimate somewhere between 50,000 to 100,000. Of this amount, 80 percent of the Romani in Albania have no job and live in extreme poverty. While this is a vast percentile, the Albanian government is still not fully addressing the issue of poverty among the Romani in Albania. For instance, the country's social services such as welfare and economic aid make it difficult, sometimes impossible, for the Romani people to access them. Because most Romani people in Albania do not register at their local municipality, the government uses this to justify them as ineligible for the social services. However, the reason Romani in Albania do not register at their local municipality is due to the discrimination they face. This causes them to live on unclaimed land, move frequently and/or bear children at home rather than in a hospital.
Issues of Education
In Albania, 52 percent of the Romani population has no education. Of the other 48 percent who do attend school, 14 percent complete elementary school, three percent complete secondary school and four percent graduate from a college or university. Because of the lack of education, many Romani are not eligible to access employment which further contributes to their poverty.
Romani children tend to not attend school for the following reasons:
They have to work to help their family survive because the average monthly income of Romani households is 68 Euros. The Romani people make less than half the monthly income of non-Romani households living in the same neighborhoods.
Some schools refuse to register Romani children because they do not have birth certificates. This is despite the fact that it is the law in Albania to accept all Romani students into public schools whether they have a birth certificate or not.
Romani parents choose to keep their kids home from school due to their claim that the teachers discriminate against their children because of their ethnicity.
Temporary Work
Because many Romani people in Albania are unable to find a stable source of income, they often resort to small, temporary jobs in different trades such as construction and agriculture, and most of these are low pay. While the government does provide economic aid to the unemployed, very few Romani benefit from this aid, and if they do, they do not receive it for as long as they need it. On top of all of this, Romani people are continuously denied their rights to adequate housing and lack of access to clean drinking water, and often experience ill-treatment from local police for no reason other than being of Romani descent.
The ERRC
In 1996, the European Roma Rights Centre (ERRC) emerged out of recognition of the discrimination Romani people face in multiple countries including Albania. It uses two methods to establish equal rights and opportunities for all Romani people:
Strategic Litigation: In order to eliminate the discrimination against Romani people that prevents them from moving out of poverty, the ERRC fights whoever is implementing these discriminatory acts in court. It is able to do so in both domestic and international courts.
Advocacy and Research: The ERRC believes that one of the best things anyone can do in order to help prevent poverty among Romanians in Albania as well as in other countries is to get the word out. One requires awareness and education of the issue in order for change to be possible.
An ERRC Victory
The ERRC completed its latest project in Albania on December 12, 2018. Due to discrimination, Romani citizens of Fushe Kruje, a city in Albania that has been home to a Romanian community since 1990, were suffering from lack of clean drinking water. While numerous Romani organizations took action to prevent this for the past 20 years, next to nothing has changed. The ERRC stepped in and went to court to fight the local municipality in Fushe Kruje for refusing to address the community's limited access to clean water. The ERRC won the case, and the court declared that the local municipality would have to fix this issue within 30 days or receive a fine.
The ERRC envisions a world in which Romani people and non-Romani people in Albania are able to work together to challenge the racism that exists. By doing so, poverty among the Romani in Albania will end, thus, allowing them to receive access to proper education, steady employment, and ultimately, better healthier lives.
– Emily Turner
Photo: Flickr
https://borgenproject.org/wp-content/uploads/logo.jpg
0
0
Kim Thelwell
https://borgenproject.org/wp-content/uploads/logo.jpg
Kim Thelwell
2019-09-11 01:30:00
2019-12-18 14:56:48
Poverty Among the Romani in Albania