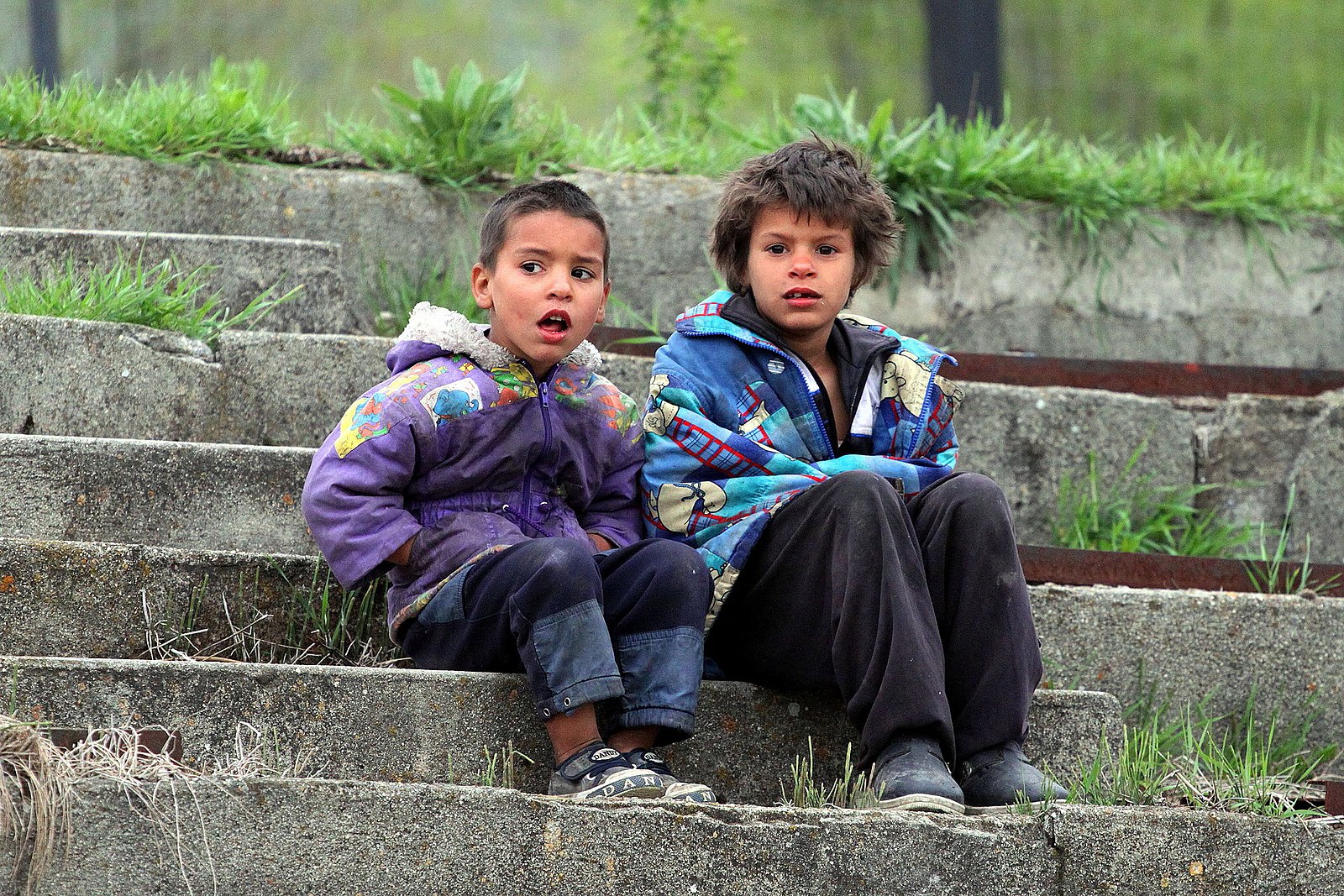 In the 1400s, Romani people migrated from Northern India to Eastern Europe. Upon first arriving, Eastern European natives supposed they came from Egypt, thus calling them "Gypsies." While the term "Gypsy" refers to a single ethnic minority, the Romani people came from numerous tribes. They lived as nomads and traditionally worked as craftsmen.
During this time, Eastern Europeans commonly used "Gypsy" as a derogatory term. They discriminated against Romani people, treating them as less than. Due to this history, the term "Gypsy" is avoided today for its negative connotation.
Romani People in Bulgaria
However, in some Eastern European countries like Bulgaria, citizens still discriminate against the Romani people. This discrimination results in poverty among Romani people in Bulgaria. As a result, they are isolated into ghetto-like neighborhoods that are covered in trash and lack clean drinking water. Additionally, the infrastructures and sewage systems of these neighborhoods are in need of repair. In Bulgaria, 40 percent of Romani people live below the poverty line.
The schools in the Romani neighborhoods of Bulgaria are of low quality, both in the quality of curriculum and resources. Because of this, many Romani parents view school as pointless and instead keep their children home. Other parents keep their children home to work for extra income. Some parents need older children to watch their younger siblings during the day. If possible, some Romani parents send their children overseas to school, in hopes they can achieve a better future.
This lack of high-quality education among Romani people in Bulgaria has led to:
22 percent of Romani people in Bulgaria being illiterate.
91 percent not receiving a secondary education.
a direct link between the lack of schooling and teen pregnancy, resulting in 6,000 babies being born to underage Romani mothers in 2016.
many being unable to speak Bulgarian.
Forming the Set Free Foundation
After acknowledging discrimination against Romani people in Bulgaria not only causes poverty but also makes it nearly impossible to escape, the Set Free Foundation was created. Established in 2000, this nonprofit works to fight for Romani rights in Bulgaria. Their vision is to create a system integrating Romani people into Bulgarian society. In doing so, Romani people would become functioning members of Bulgarian society and receive the same rights and opportunities as Bulgarians.
In order to accomplish this successfully, the Set Free Foundation has created the Renascence Programme which consists of the following components:
a 14- to 30-day program that transitions Romani people who have migrated to other parts of Europe back to Bulgaria,
a space for Romani people to rest and reflect,
assistance for Romani people seeking permanent housing and a job,
teaching Romani people how to budget finances, and
training for Romani women to ensure they have the necessary skills to enter the job market.
The Set Free Foundation Helps Romani People in Bulgaria
Beyond implementing the Renascence Programme, the Set Free Foundation has accomplished numerous projects to help end poverty among Romani people in Bulgaria. For example, they have built a house in Bulgaria called the Liberty House. This house temporarily houses Romani families in financial crises in need of housing. It consists of three working toilets, three showers and three water basins. The Liberty House can shelter four to six families at a time. And the Set Free Foundation hopes this house is the first of many.
The Set Free Foundation has also partnered with Valley Church to build a garden outside the Liberty House. The garden provides guests with fresh produce during their stay. In addition, Valley Church has donated numerous suitcases full of feminine hygiene products to the Set Free Foundation for Romani women.
The Set Free Foundation encourages supporters to spread the word about poverty among Romani people in Bulgaria. It also welcomes donations to help continue their work. Donations help Romani people gain access to better education and enter the workforce, ultimately resulting in their ability to leave poverty and lead more fulfilling lives.
– Emily Turner
Photo: Wikimedia Commons
https://borgenproject.org/wp-content/uploads/logo.jpg
0
0
Kim Thelwell
https://borgenproject.org/wp-content/uploads/logo.jpg
Kim Thelwell
2019-07-19 23:45:55
2020-01-08 15:15:10
Budding Hope for Romani People in Bulgaria