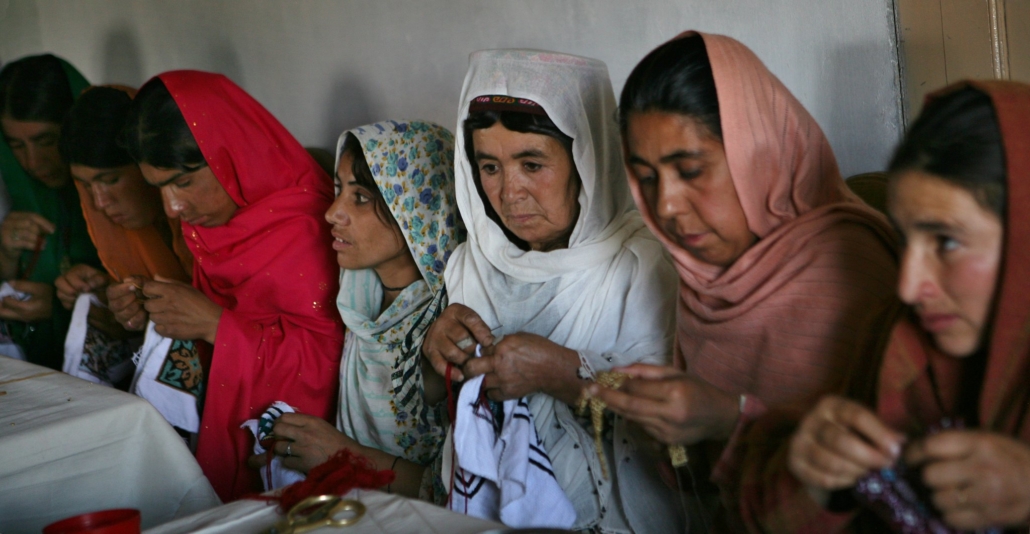 Pakistan, a country in South Asia, is part of the Indian subcontinent bordering India on the east side and Afghanistan on the west. Although Pakistan's economy is growing at an exceptional rate, its population has not reaped much of the benefits of this economic growth. There are many factors to this uneven wealth distribution and high poverty rate. In order to understand the wealth gap and poverty situation, here are six facts about poverty in Pakistan.
6 Facts About Poverty in Pakistan
The percentage of people in poverty in Pakistan in 2018 was 31.3%. According to the Business Recorder, the percentage of people in poverty in Pakistan could jump to 40%. By numerical standards, the poverty population will increase from 69 million to 87 million by the end of 2020. A value of 87 million is quite high in proportion to the country's population of 212.2 million.
In 2018, Pakistan suffered a macroeconomic crisis. The government had accrued a budget deficit of $18 billion by the end of 2018. As a result, this forced the government to limit its spending. The economic growth slowed significantly. The recent COVID-19 pandemic has further brought the economy to an almost standstill. This has forced the government of Pakistan to cut down on its spending. When a country's economy shrinks, the government stops funding many welfare programs. Consequently, the people at the margins of poverty suffer, further increasing poverty in Pakistan.
The COVID-19 pandemic has disproportionately affected the poverty-stricken citizens in Pakistan. These people consist of women, children, the elderly and people with disabilities. They are far more likely to suffer from malnutrition and their health may be weak. Thus, the virus tends to spread in poverty-stricken communities faster. The U.N. has recommended that Pakistan should increase its essential health services to people in poverty because of their weaker health status. In order to improve the economy, the U.N. also recommended that Pakistan should pass fiscal and financial stimuli. This can alleviate the debt and help many people in Pakistan financially. As a result, it may prevent the poverty rate from increasing or at least slow down the growth rate.
The United Nations Development Programme (UNDP) has established a COVID-19 secretariat at Pakistan's planning commission. Its mission is to help stabilize the economic crisis occurring in Pakistan. The planning commission will also provide social programs to help the citizens who COVID-19 affected. However, its main focus is on providing social programs to residents living in poverty. The planning commission has succeeded in assisting Pakistan in its crisis management amid this pandemic.
Many children in Pakistan take up low-paying jobs in order to provide for themselves and their families. Many of these jobs are hazardous and dangerous. However, the children have no choice but to do them in order to receive any form of payment to feed themselves and their families. By 2018, Pakistan has made efforts to limit child labor and indentured servitude. Citizens still largely ignore and dismiss many of these laws, mainly due to children who willingly work in order to alleviate their families from poverty and hunger. However, Pakistan has made moderate advancements in diminishing and banning hazardous forms of child labor for children.
There is some good news in Pakistan's fight against poverty. In 2015, Pakistan's then prime minister Nawaz Sharif launched a health care scheme for the poor. The scheme has largely been a success since it expanded. In 2019, the current prime minister of Pakistan Imran Khan stated that he envisions a future for Pakistan where it can be a welfare state similar to the Scandinavian countries. So far, his administration is working on furthering this vision by raising income taxes on the wealthy and instigating more welfare programs. In addition, the government is doing its best to continue fighting poverty and providing social programs and health care to the poor amid the COVID-19 pandemic. The government will provide financial stimulus checks to its citizens ($70, or 11,717.89 Rupees). This program is called the "Ehsass Programme." So far, this modest social welfare program has helped many Pakistani families financially. Additionally, the government is planning more programs in order to help its citizens amid the pandemic.
Concluding Thoughts
Pakistan's poverty rate has decreased in recent years. However, the country's current economic crisis, mixed with its fight against the COVID-19 pandemic, has put many Pakistani citizens out of jobs. This has further increased the poverty rate. The government of Pakistan is doing its best to fight both the COVID-19 pandemic and poverty in Pakistan. So far, the government has provided many social welfare programs at a scale that they have never done in history until now. Much more is necessary for the country to defeat poverty.
– Sadat Tashin
Photo: Flickr
https://borgenproject.org/wp-content/uploads/logo.jpg
0
0
Kim Thelwell
https://borgenproject.org/wp-content/uploads/logo.jpg
Kim Thelwell
2020-10-20 19:31:15
2022-05-12 11:21:11
6 Facts About Poverty in Pakistan