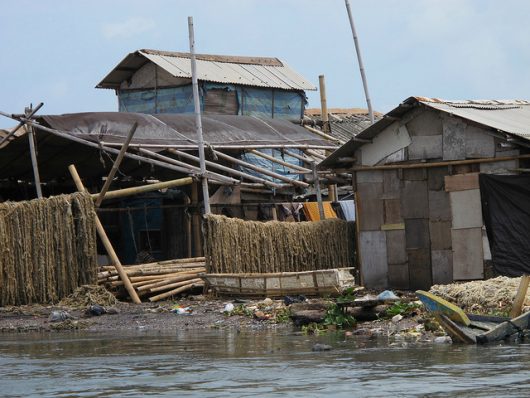 While Jakarta has one of the lowest poverty rates in Indonesia, the nation as a whole has had fairly stagnant poverty levels for a few years now. The nation has seen much economic growth lately; however, this growth has not aided all citizens equally. These 10 facts about poverty in Jakarta illustrate the differences and similarities between the nation and its capital city.
Facts About Poverty in Jakarta
Jakarta had a population of almost 11 million people in 2016.
The poverty rate in Indonesia fell from 24 percent to 11.4 percent between 1999 and 2013, paralleling the poverty rate in the city of Jakarta. This is a reduction of more than 50 percent, demonstrating the Indonesian government's ability to combat poverty effectively.
However, in 2017 the poverty rate in Indonesia was 10.64 percent. In 2016, the poverty rate was 10.7 percent of the population. There has been very little change in poverty levels in Jakarta and Indonesia as a whole in the past few years, indicating the need for new policies and practices.
The Gini ratio is an income inequality measurement tool, where zero represents total inequality and one represents total equality. In March 2017, the Gini ratio in Indonesia was 0.393, and the ratio has been unchanged since the previous September. Such inequality is even more prevalent in large urban areas like Jakarta.
The Indonesia Central Bureau of Statistics (BPS) conducts poverty surveys twice a year, indicating an interest in the issue. They conduct research on the national and local levels. Additionally, these statistics are publicly available, showing good levels of transparency.
Jakarta has been facing a widening income disparity, and the Jakarta BPS attributes it primarily to inflation. Inflation in the nation has also prevented development in labor-heavy industries, worsening poverty levels.
Basuki "Ahok" Tjahaja Purnama, the governor of Jakarta, hopes to reduce the poverty rate in Jakarta to 1 percent between 2016 and the end of 2021. He plans to do this through a profit-sharing program, in which Jakarta's poor will be able to start businesses and retain 80 percent of the revenue. The other 20 percent would go to the government.
Indonesian President Joko Widodo indicated that, through a number of poverty alleviation programs, he believes the poverty rate will drop to the single digits. At a national meeting of regional legislative assemblies, he expressed that this is a major target for the government. These programs will be implemented in many cities, including Jakarta.
One such program is the Family Hope Program, which is a social aid program that currently supports 10 million families. With this plan and others like it, the president hopes to significantly reduce poverty in the nation.
President Widodo also pointed to "Kartu Indonesia Sehat," which are cards that give people access to free healthcare at special service centers. Currently, 93 million people in Jakarta, and other towns and cities, are able to use the cards at a variety of centers.
These are the top 10 facts about poverty in Jakarta. Ultimately, there is still a lot of room for improvement in Jakarta and Indonesia as a whole. Poverty levels have been stagnant and action needs to be taken to move more people and families above the poverty line. However, the government seems to be putting in place far-reaching programs and setting goals for poverty reduction in the nation, which are very important steps. If these efforts continue and improve, Indonesia may well be on its way to eradicating poverty.
– Liyanga de Silva
Photo: Flickr
https://borgenproject.org/wp-content/uploads/logo.jpg
0
0
Borgen Project
https://borgenproject.org/wp-content/uploads/logo.jpg
Borgen Project
2018-06-04 01:30:35
2019-10-19 17:29:38
Top 10 Facts About Poverty in Jakarta