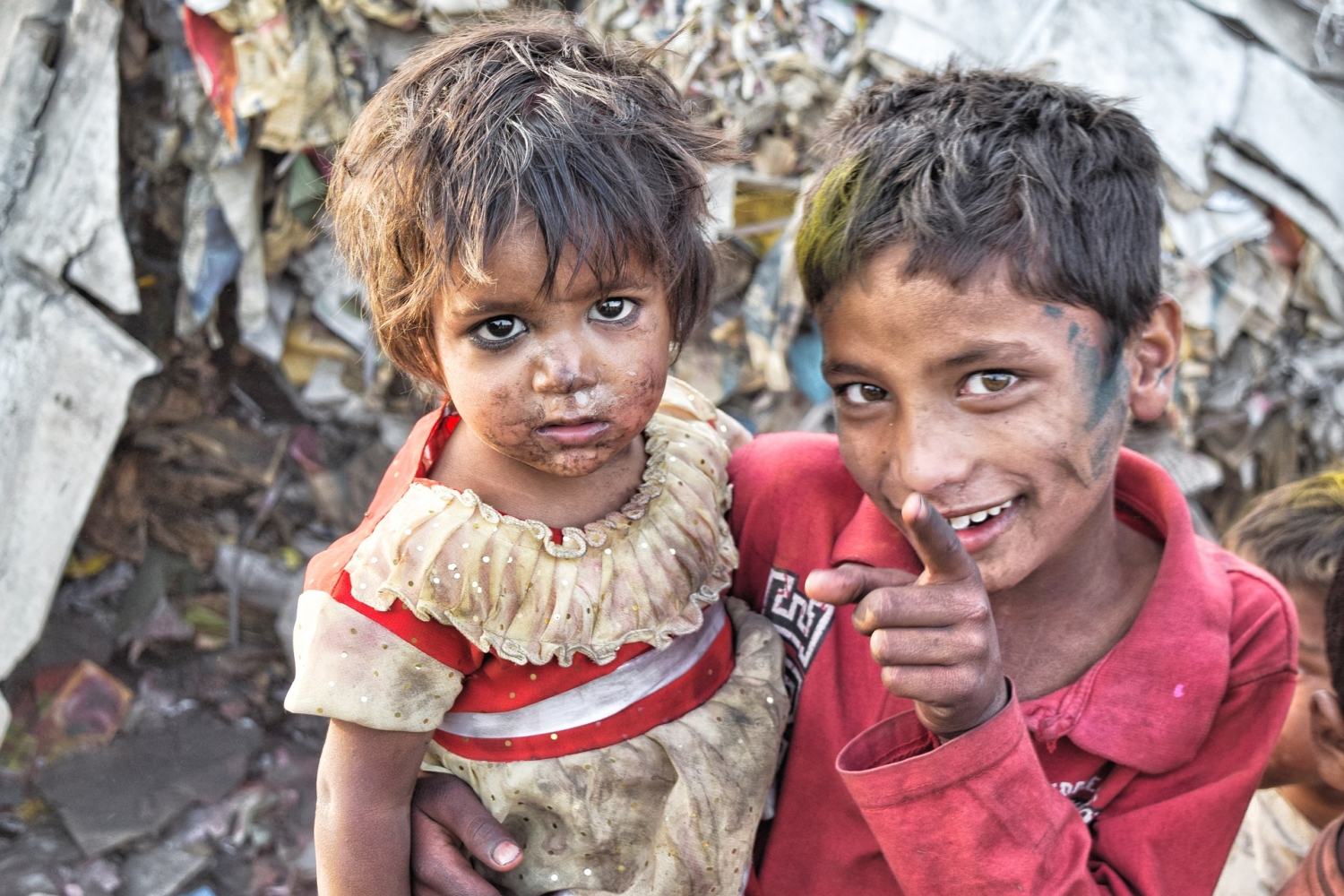 Extreme poverty affects people all over the world in many different ways. Some countries experience endemic poverty where it is incredibly hard for their citizens to overcome their circumstances and break the cycle of poverty. On the other hand, some countries have been able to reduce their poverty rates due to economic growth, development and investment. However, regardless of these differences, many countries align on how extreme poverty affects different age groups.
Poverty's Effect on Children and Teens
Firstly, adolescents are one of the most vulnerable age groups to be affected by extreme poverty. UNICEF reveals that 148 million children under the age of five are underweight; 101 million children are not enrolled in schooling, and almost nine million children under five years old die each year. These statistics are incredibly revealing especially when paired with the fact that malnutrition, lack of clean water and proper sanitation, diarrhea and pneumonia are the main causes of death among children.
Secondly, teenagers and young adults also experience difficulties in overcoming extreme poverty. For instance, lack of education and proper schooling is a major issue for many countries around the world. These young adults that are not in school may become subject to child labor or even become child soldiers in many countries. According to the UN Secretary General's Global Initiative on Education, "Basic literacy and numeracy skills could lift 171 million people out of poverty, resulting in a 12% cut in global poverty." This information elucidates the essential role primary education plays in breaking the cycle of poverty that many youths face in low-income countries.
One way to ensure adequate school enrollment is by supplying meals for children and teens. The World Food Programme explains how providing daily meals to children in school creates an incentive to send children to school. Not only do these meals increase attendance and decrease dropout rates, but they also improve children's academic aptitude. Consequently, children acquire the skills and knowledge necessary to secure future jobs and escape extreme poverty.
Poverty's Effect on Adults
Lastly, extreme poverty affects different age groups, the detrimental effects of which are also seen in adults. The main impact is the significantly lower life expectancy seen in lower-income countries. Life expectancy is "20-24 years lower in poor nations" for both men and women than it is in developed countries. Additionally, poor countries tend to have a higher maternal mortality rate for a variety of reasons ranging from improper and lack of healthcare and poor nutrition during pregnancy.
Although the way extreme poverty affects different age groups may seem separate and diverging, teenagers and adults face many similar hardships. For instance, illiteracy is a huge barrier to obtaining and maintaining a job. The World Literacy Foundation (WLF) explains that without basic literacy skills, tasks such as composing emails, reading daily memos, checking a bank account and even applying for a job in the first place become difficult. These examples do not even include the requirements of many white-collar jobs, such as interpreting data and spreadsheets or reading documents.
As a result, many citizens of developing countries cannot receive comparable income to those in developed countries. This leaves these poor citizens open to food scarcity and extreme poverty (working for less than $1.90 a day). These issues are especially taxing for adults with families and more than one mouth to feed.
Additionally, while children are more likely to die from malnutrition and lack of sanitation, many adults face similar realities. Poor nutrition can weaken one's immune system, muscles, bones and sleep cycles which all contribute to the body's healthy daily functions. If these body systems are not well-maintained, adults can struggle and even die from preventable diseases and health complications.
Organizations Working to Help
There are many organizations worldwide working to lift children out of poverty, such as the WLF, UNICEF and International Child Care (ICC). The former two work to improve education for young children, while the latter strives to improve health for children and their families. There are also numerous organizations that help young adults and adults, including End Poverty Now, Oxfam International and Global Citizen. These groups mainly work to tackle the systemic cycle of poverty by improving healthcare and income equality.
Poverty affects different age groups pervasively and it is difficult to alleviate. Impoverished people of all ages experience conditions and hardships that many developed nations do not face. To enact and obtain real economic and social change, it is essential to understand how extreme poverty affects different age groups. Then, governments, organizations, businesses and people around the world can work to implement strategies and policies to bring all ages out of poverty.
– Sophia McWilliams
Photo: Pixabay
https://borgenproject.org/wp-content/uploads/logo.jpg
0
0
Kim Thelwell
https://borgenproject.org/wp-content/uploads/logo.jpg
Kim Thelwell
2020-09-16 06:28:15
2020-09-16 06:28:15
WIP: How Extreme Poverty Affects Different Age Groups