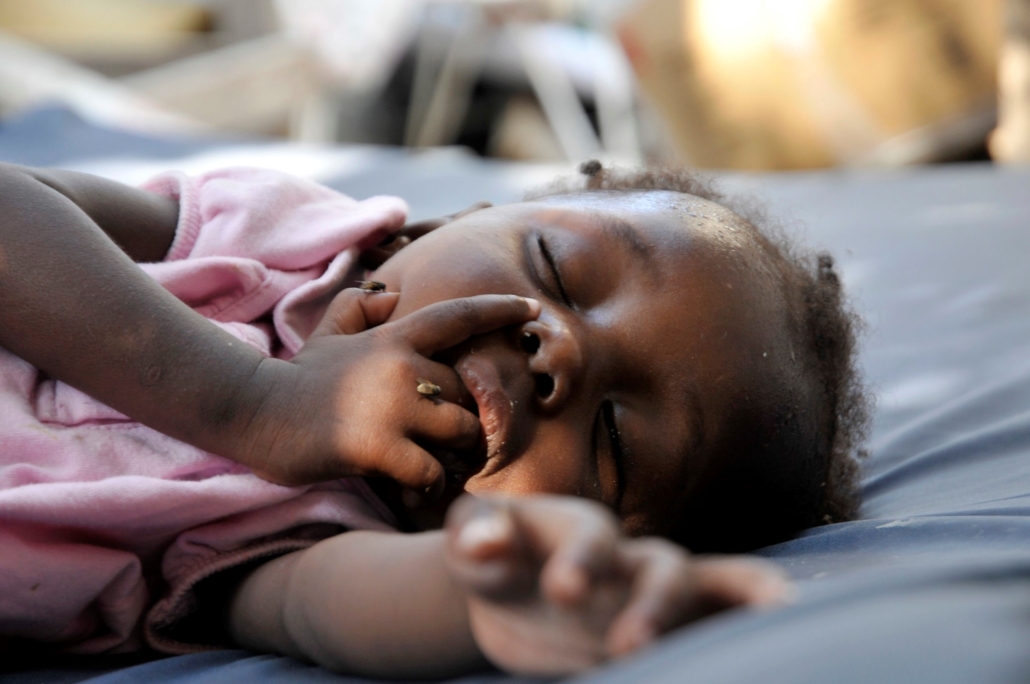 Because of its status of being the poorest country in the Western Hemisphere, Haiti's maternal mortality rate is estimated to be about 521 out of 100,000 births. Many babies do not have mothers to feed them and caretakers have to watch babies slowly starve from malnutrition. Here is some information about maternal mortality in Haiti as well as what some are doing about it.
Haiti's Lack of Maternal Health Care
Approximately 70% of women give birth at home in Haiti. For the women who do have access to a midwife or a trained doctor, the necessary medical equipment and a sterile environment are lacking.
The World Health Organization (WHO) estimates that there are as few as 23 trained health care workers for every 1,000 people. There is approximately one midwife for every 1,000 pregnant women.
Reasons for Maternal Mortality in Haiti
Mothers face a higher risk of complications during birth beyond a lack of maternal care. Oftentimes, maternal mortality can occur due to mothers not having the necessary baby delivery equipment, especially if the mother experiences labor complications.
Approximately 26% of the maternal mortality rate in Haiti has been related to hypertension during childbirth which results in death. Meanwhile, 23% of mothers die from postpartum hemorrhaging and another 10% of the maternal mortality rate is a result of infection and obstructions in labor in Haiti.
Result for the Babies
In Haiti, breastfeeding is one of the few ways to feed babies. The formula is extremely expensive and rare to obtain. After a mother dies, the babies have very few options. In 2019, 11-month-old Jezil died from malnourishment after her mother died. Jezil's grandmother could not afford formula and fed Jezil with rice water. Jezil's grandmother watched her granddaughter perish from an easily remedied situation if she had access to formula. Another option for families is to send babies to orphanages in hopes that the baby has better access to health care and education. Approximately 25,000 children live in orphanages that have at least one parent or a caretaker alive.
Solutions in the Case of Maternal Mortality
The Potter's Family is a nonprofit organization based in Saint Louis du Nord in the Northwest region of Haiti. Tore Dobbie founded the nonprofit in November 2019. Over time, Tore has witnessed many babies die from malnutrition or go to orphanages because their families could not take care of them after their mothers died. In response, the founder began a formula program that aims to keep families together by providing aid to caretakers who have experienced maternal mortality.
In early 2019, David's caretaker came to Tore in hopes of finding a solution to feed him. David was discovered in a pile of garbage before being taken to a church to see if anyone was willing to take care of him. A woman with a baby volunteered and soon realized she could not feed two babies. Tore provided the formula for David and he stayed with his new family.
Programs similar to the Potter's Family give another option for families who have been through maternal mortality in Haiti. The programs help provide a means to feed babies while keeping the babies out of orphanages and growing up with their families.
– Chris Karenbauer
Photo: Flickr
https://borgenproject.org/wp-content/uploads/logo.jpg
0
0
Jennifer Philipp
https://borgenproject.org/wp-content/uploads/logo.jpg
Jennifer Philipp
2022-06-01 01:30:32
2022-06-01 03:06:38
Maternal Mortality in Haiti Leaves Babies Vulnerable