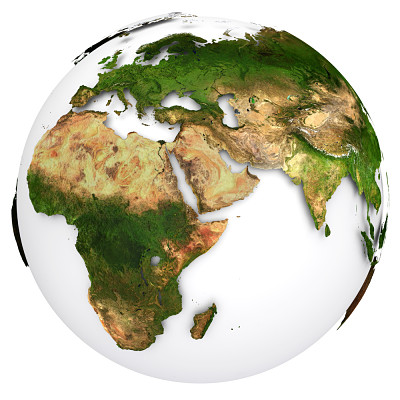 In the past decade, Ethiopia has opened its doors to foreign investment. Fashion retailer H&M and Walmart already have factories there, or plan to build them. There are also proposals to build the Grand Ethiopian Renaissance Dam, which will be a source of hydropower and accelerate agriculture development.
For Africa's second most populous country, this will spur an economy that has traditionally been state-led and isolated.
These investments have already had positive impacts beyond their monetary value. Due to financial and economic stability, women are now having fewer children than before. Literacy rates are on the rise, and infant mortality rates have fallen by half.
Just over three years ago, the world's population crossed the 7 billion mark. By 2100, the United Nations projects that the world population will be roughly 9.1 billion. With distress over resources and a changing climate, overpopulation is a growing concern among world leaders.
While the populations of Europe and North America are beginning to stabilize, Africa is still experiencing accelerated growth. The United Nations cites economic development and the education of woman as solutions to slowing fertility rates.
It has already worked in Ethiopia.
The average number of children women have has fallen from 6.5 to 4.8 in just a decade. In the capital, Addis Ababa, one of the most developed regions in the country, women are now having the replacement level number of children — two.
Although Ethiopia's fertility rate ensures population growth for the foreseeable future, there remains some hope. Over 64% of Ethiopia's population is 25-years-old or younger. As this demographic enters an economy catalyzed by foreign investment, continued development will lift many out of poverty, thus slowing the fertility rate even further.
With continued investment, the fertility rate could plummet to 2.5 by 2030.
Ethiopia's population is well on its way to being sustainable by 2050. International investment works and it is essential if poverty-ridden regions want to experience the success Ethiopia is currently having.
– Kevin Meyers
Sources: CIA, CNBC Africa PRB UN
Photo: U of T Magazine
https://borgenproject.org/wp-content/uploads/logo.jpg
0
0
Borgen Project
https://borgenproject.org/wp-content/uploads/logo.jpg
Borgen Project
2015-07-06 06:07:02
2020-07-14 14:08:12
Ethiopia's Population Dynamic: What the World Can Learn