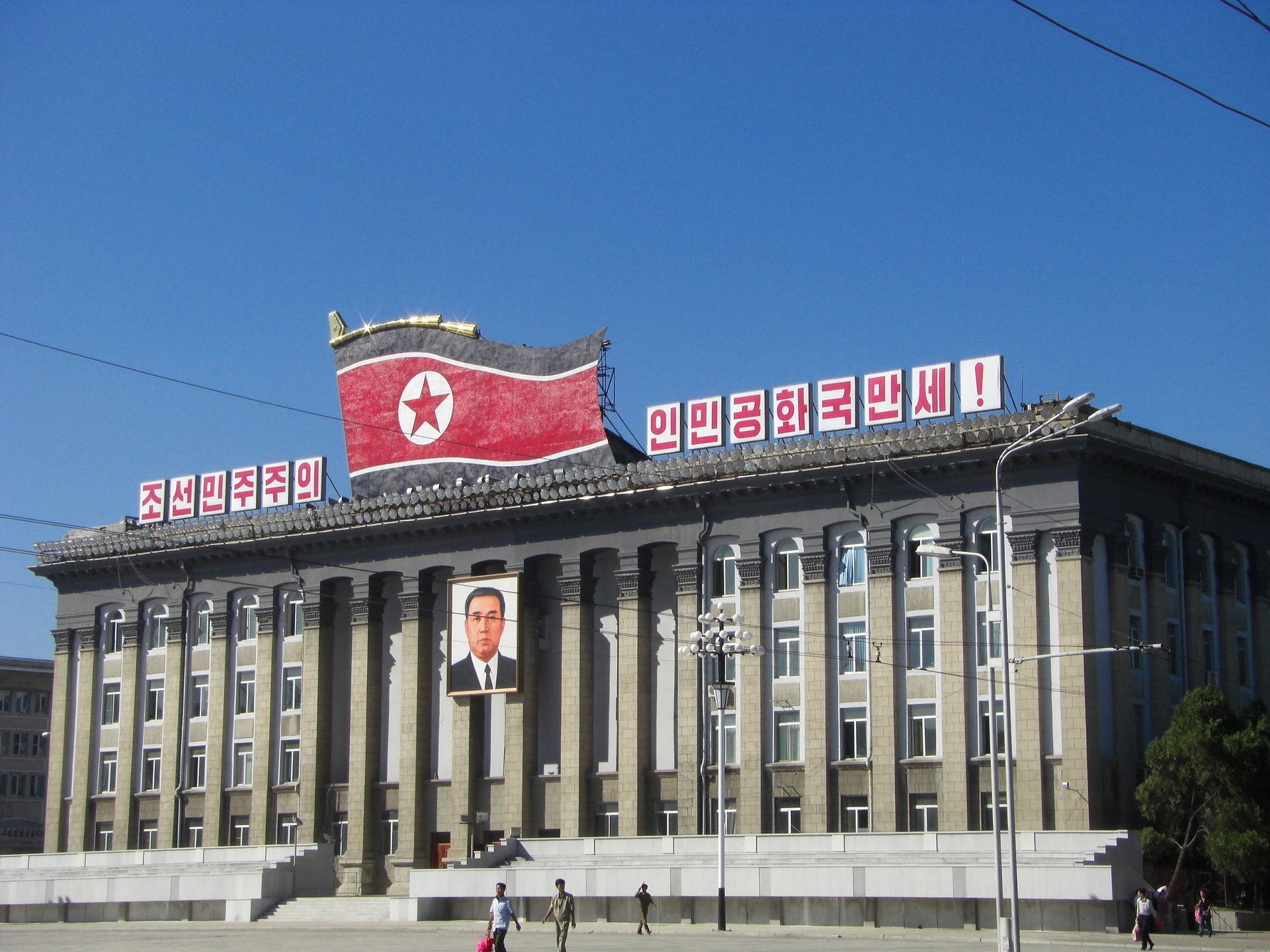 Formal education in Korea began during the Three Kingdoms period, influenced by the Chinese educational system. In 1882, King Kojong issued an edict upholding education as a "pillar" of Korea. Thus formal education in Korea opened its doors to both men and women of all classes.
In the Democratic People's Republic of Korea, commonly referred to as North Korea, education is entirely government-controlled. Education is required of all citizens for 11 years until the secondary level. Moreover, the education system in North Korea is based around socialistic ideals. Classes focus on the Korean language, mathematics, literature and government. These are the top 10 facts about education in North Korea.
Top 10 Facts About Education in North Korea
Both primary and secondary schooling are required and free in North Korea. First, children go through one year of kindergarten. Then, they attend primary school, known as the "People's Schools," from the ages of six to nine. Afterward, they attend a secondary school which depends on their specialties. Secondary schooling continues from the ages of 10 to 16.
North Korea is one of the most literate countries in the world. According to UNESCO, North Korea's literacy rate is 98-100 percent. However, a self-reported number like this is questionable, considering the amped statistics coming out of North Korea.
The literature read by North Korean students is carefully censored. Most writers remain obscure and their biographical details are concealed. Stories usually revolve around upholding socialism and the care the Kims have given the literary world. For example, "The Fifth Photograph," by Lim Hwa-won, is told from the perspective of a woman who visits post-Soviet Russia in the early 1990s, only to witness a country failed by western influence.
Women's education is one of the more progressive aspects of North Korean schools. Secondary education and beyond is equally accessible to both men and women. In the late 1950s, the government initiated the "Chollima" campaign, which worked to more efficiently mobilize the population. As such, women were taught that emancipation came through labor, socialized childrearing and helping to build a socialist North Korea through productive work. Women make up over 80 percent of elementary teachers and 15 percent of college professors. There is no available information regarding the wage scale between men and women. However, one source from a Michigan State study states the wage is usually fixed making men earn more. Women also tend to quit their jobs after marriage.
The curriculum in North Korean schools focuses on the Kims. A study by the Korea Institute for Curriculum Evaluation finds students spend 684 hours learning about the current leader Kim Jong-Un, his father Kim Jong-il, his grandfather Kim Il-sung and his grandmother Kim Jong-suk. North Korea states its education system is for "students to acquire the concept of revolution and endless loyalty toward the party and the supreme leader."
Many students who go into higher education come from royal family backgrounds. Higher education in North Korea is divided into colleges, universities and vocational schools. One of the most prestigious schools in North Korea, Kim Il-Sung University, is extremely hard to get into. Only students who are related to higher government officials and have good grades can sit for entrance exams. If a student is gifted in science or mathematics, they often go to the University of National Defense.
Military service is required for both North Korean men and women at the age of 17. Before 2017, military service was optional for women. Now they must serve until age 23, and men must serve 10 years. However, exceptionally gifted students from special schools may be exempt from service altogether.
A lot of the education in North Korea is propaganda meant to indoctrinate students into the system as early as kindergarten. For example, when children learn about time, they learn it is based on Kim Il-sung's birth year, 1912, also known as Year 1 in North Korea. Every classroom in North Korea must have a picture of Kim Il-sung and Kim Jong-Il. Children learn about "revolutionary history," involving music, storybooks, novels and artwork related to the Kims. A report published by the United Nations' Commission of Inquiry states North Korea's education program has two goals: to instill the utmost loyalty and commitment toward the supreme leader and to instill hostility and deep hatred toward the United States, Japan and South Korea.
The education system violates international law by restricting freedom of thought and expression in its people. The December 2018 U.N. report concludes North Korea is committing "systematic, widespread and gross violations of human rights." Their findings cite torture, "inhuman conditions of detention," rape, public executions, the death penalty for political and religious reasons, and political prison camps. In addition, it cites pervasive restrictions on freedom of thought, religion, expression, assembly and movement. Consequently, North Korea "totally rejects" the U.N. resolution.
North Korean "reeducation camps" are where prisoners go to perform hard labor. The Ministry of People's Security runs the reeducation camps. Most of these crimes are political, from border-crossings to slight disturbances in order. Prisoners are often forced into hunger and severe circumstances. Most prisoners do not make it out of their sentence alive. Recently, in January 2019, a North Korean denuclearization diplomat was sent to a reeducation camp. This was likely due to being labeled a spy due to his job, serving as the United States' contact point with North Korea.
These top 10 facts about education in North Korea show the most important role of education is upholding socialistic conformity. Overall, the country doesn't seem to be raising unique individuals who are given true freedom of expression. Instead, education, like many other aspects of life in North Korea, is political.
– Isadora Savage
Photo: Pixabay
https://borgenproject.org/wp-content/uploads/logo.jpg
0
0
Kim Thelwell
https://borgenproject.org/wp-content/uploads/logo.jpg
Kim Thelwell
2019-05-20 07:53:09
2019-11-21 13:18:17
Top 10 Facts About Education in North Korea