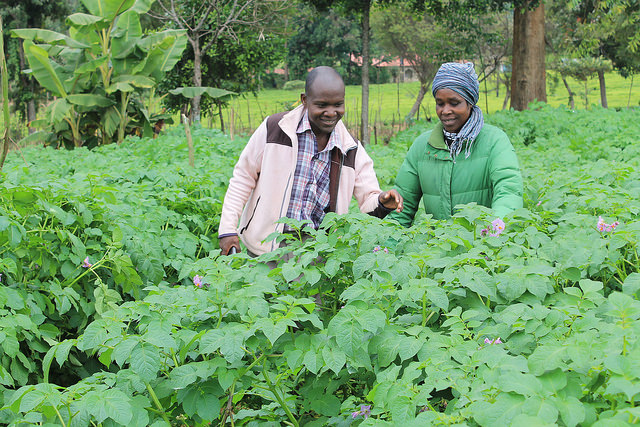 The Green Belt Movement is an environmental organization whose aim is to make the planet green again through fighting deforestation and preventing soil erosion. It engages the community, especially women, in its process and, in return, compensates participants with a small monetary payment. It has now become an international platform for women's empowerment through the conservation of natural resources.
The Green Belt Movement was started by the late professor, Doctor Wangari Maathai, who founded the organization in 1977 in Kenya. Dr. Maathai is a recipient of the Nobel Peace Prize, the first African woman to receive such an honor. She is also the first woman to receive a doctorate degree in East and Central Africa. Dr. Maathai witnessed the struggles of rural Kenyan women with finding drinking water, food and firewood, saw the connection between deforestation, scarcity of rainfall and food insecurity and wanted to address the problem as a whole. She encouraged men and women to practice reforestation, binding soil to prevent soil erosion, food processing, beekeeping and many more sustainable values.
The Green Belt Movement has also dealt with larger issues in the daily lives of Kenyans. It has protected public lands from private landowners, known as "land grabbing." It has trained farmers with simple techniques to grow indigenous vegetables and fruits that are sustainable in harsh environments. It also uses a water-shed based approach to harvesting. Furthermore, the Green Belt Movement launched the Community Empowerment and Education program, which helped to educate common people on the environment, natural resources and civics.
Since its foundation in 1977, over 51 million trees have been planted across Kenya. The movement also invented a method of spreading ideas among the community through "trainers of trainers." In 2015 alone, over 200 women who participated in training from the Green Belt Movement have gone on to train over 20,000 members of their communities, thus assisting in the spreading of the Movement's ideas. The Green Belt Movement has addressed important issues such as deforestation, climate change and women's empowerment, gaining international status in the process.
– Mahua Mitra
Photo: Flickr
https://borgenproject.org/wp-content/uploads/logo.jpg
0
0
Borgen Project
https://borgenproject.org/wp-content/uploads/logo.jpg
Borgen Project
2017-12-02 13:09:37
2019-11-18 01:27:44
Green Belt Movement: Empowering Women