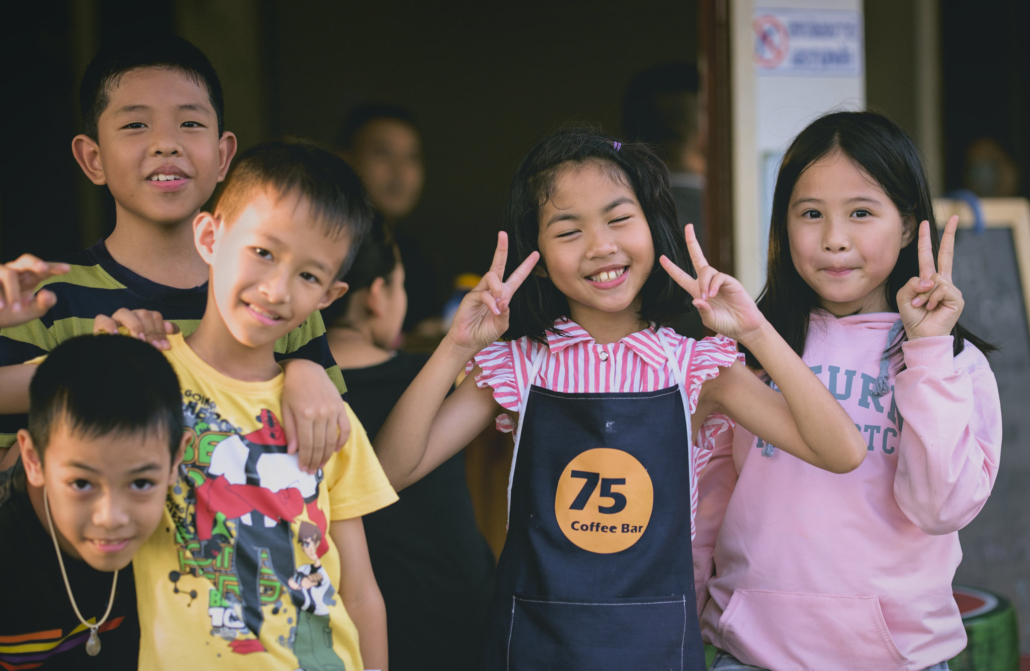 Girls Not Brides has published concerning statistics regarding child marriage in Thailand. About 23% of girls in Thailand enter marriages before the age of 18 and 4% marry before turning 15. On the male side, 10% of boys enter marriages before turning 18. Overall, Thailand has the 11th highest rate of child marriages among boys worldwide.
The Causes of Early Marriage
Child marriage prevents many youths from having the opportunity to grow and reach their full potential. Child marriage and poverty have connections as high child marriage rates link to areas struggling with economic development.
The 2015-16 Multiple Indicator Cluster Surveys show that "30% of women in Thailand's poorest households were married before 18, compared to 10% from the richest households. Many young girls are married off so families can collect the bride price and to ease a perceived financial burden on families," Girls Not Brides highlights. Sometimes parents pressure their daughters into early marriage to protect them from experiencing the same hardships of poverty that they faced.
Plan International explains the factors causing child marriage to remain so prominent: "a combination of factors including poverty, lack of education and job opportunities, society's views on girls' roles, weak legal frameworks and their enforcement, insecurity in the face of conflict and the effect of harmful customs and tradition." Plan International also projects that by 2020, about 800 million females across the world may face the repercussions of child marriages.
Time to Act!
According to Plan International, "Louder than Words" is "a collection of testimonies reflecting girls' and boys' activism in collaboration with Plan International in tackling and challenging root causes of [Child, Early and Forced Marriage] to prevent this harmful practice and achieve girls' empowerment and equality, promotes, celebrates and highlights the regional efforts to prevent and end [child marriage] that has evolved into a regional initiative called Time to Act!"
The initiative, Time To Act!, is working throughout Thailand to educate the youth on sex and reduce child marriage in Thailand. The staff members discuss often taboo subjects, such as early pregnancy, marrying young and safe sex, with Thailand's youth.
Plan International Thailand's Teen Power for Better Life project holds training sessions that discuss these topics. The mission aims to teach girls "to discover the links between early marriage, adolescence pregnancies, and gender discrimination" and encourage them to take hold of their lives.
Thailand ranks 12th in the Asia-Pacific region for the prevalence of child marriage; therefore, it is essential that initiatives such as Time to Act reach the country.
Testimonies from "Louder Than Words"
The testimonies in "Louder Than Words" attempt to unmask the negative repercussions of this practice. Quotes from Teen Power for Better Life project participants, such as Orn, demonstrate the initiative's effectiveness: "After the training, I realized that If I married early, I might not be able to follow my dream to be a businesswoman. I want to study and obtain a degree, not to be someone's wife only."
At just 16 years old, Orn has become increasingly involved in the program and even began to teach other teenagers after the program changed her own life. She spoke on the critical information she learned from the training: "I was empowered with the learning that as girls, we can make our own choices and no one has the right to force us to do anything we do not like."
Many girls throughout Orn's village feel pressure to conform to child marriage because of the economic strains they feel in their families. Child marriage and poverty are often consequences of each other in disadvantaged homes throughout Thailand. Orn continues to work as a youth leader for Teen Power for a Better life.
Supporting initiatives like Time to Act!, which deconstruct cultural norms encouraging child marriages, is vital in saving the next generation from the constrictions of early marriage. These initiatives work against child marriage and poverty by empowering young women with the skills and knowledge to achieve independence and economic stability without having to rely on the potential economic benefits of marriage. Girls throughout Thailand deserve the same opportunities to pursue education and jobs without the binds of forced wedding bands.
– Brooklynn Rich
Photo: Flickr
https://borgenproject.org/wp-content/uploads/logo.jpg
0
0
Saiesha
https://borgenproject.org/wp-content/uploads/logo.jpg
Saiesha
2023-03-01 01:30:39
2023-02-27 13:34:04
Child Marriage in Thailand