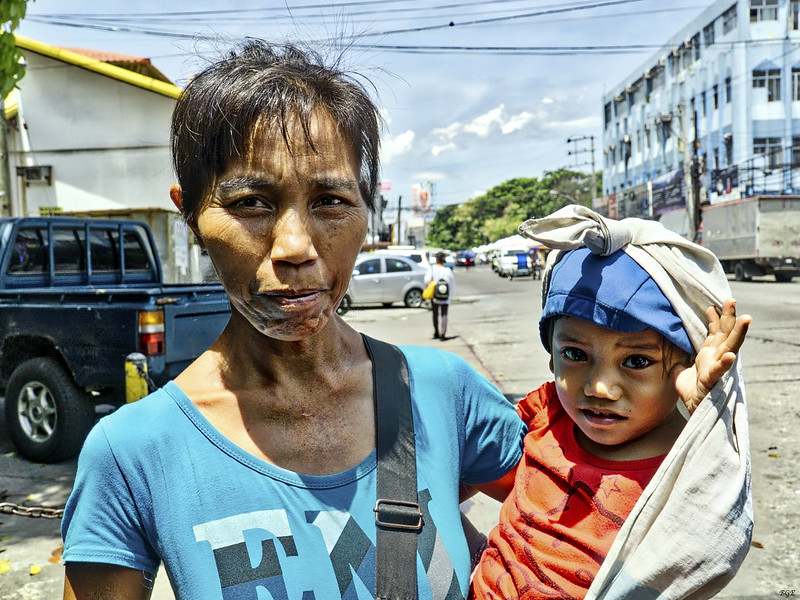 The HIV epidemic in the Philippines is the fastest-growing in the Asia and Pacific region. According to UNAIDS data, HIV prevalence in the Philippines increased by 207% from 2010 to 2019. AIDS-related deaths rose by 338% in the same period. In 2019, an estimated 97,000 people were living with HIV in the Philippines. Of those, 73% knew their status and 44% were receiving antiretroviral treatment.
Although these statistics indicate some progress, the Philippines still falls far below the 90-90-90 target set by UNAIDS. Aimed at ending the HIV epidemic by 2020, the program wanted to ensure that 90% of people living with HIV would know their HIV status. It also strove to give 90% of people with a diagnosed HIV antiretroviral therapy and induce viral suppression in 90% of those receiving treatment. Unfortunately, the world is not on track to meet these goals, and new targets are being developed for 2025.
Populations Most Affected
The prevalence rate of HIV in the Philippines among adults ages 15 to 49 was 0.2% in 2019. This national rate, however, masks alarmingly high prevalence rates among specific populations. The groups most affected by the HIV epidemic in the Philippines often face social stigma, isolation and legally sanctioned discrimination. These populations include people who inject drugs (PWID), men who have sex with men (MSM), sex workers and transgender people. However, new technologies, programs and initiatives are working to lessen the burden of disease and stigma on these populations.
People Who Inject Drugs
According to UNAIDS, the HIV prevalence rate among people who inject drugs in the Philippines is 29%. Among PWID, only 26.9% have been tested and are aware of their status. Key factors fueling the HIV epidemic in the Philippines among PWID include hostile public opinion and brutal law enforcement. These constitute major barriers to HIV testing and awareness. While official statistics released in 2018 revealed that over 4,500 drug users were victims of extrajudicial killings, civil society estimated the true toll to be as high as 20,000.
Progress in HIV testing is crucial to reduce HIV prevalence among PWID, who struggle to access services due to their criminalized status. Various alternative testing methods, such as rapid finger-prick testing, can reduce barriers to testing for PWID. In particular, self-testing kits, which allow people to test in private, have attracted a large proportion of first-time testers in Thailand and have achieved impressive success in China.
Men Who Have Sex With Men
The HIV prevalence rate among men who have sex with men is 5%, the second-highest among key affected populations. MSM who fear social stigma and discrimination often do not participate in HIV prevention programs. As a result, the participation rate for these programs is 14.6%, and the majority of MSM lack awareness about HIV. Condom use in this population is also low at 40.1%. However, condom distribution and sex education programs would benefit MSM, many of whom reported not using condoms because they were "not available." Fighting the HIV epidemic in the Philippines means tailoring help to MSM.
Sex Workers
Female sex workers in the Asia and Pacific region are 29 times more likely to be living with HIV than other adult women of reproductive age. The HIV prevalence rate among sex workers in the Philippines is now 0.6%. This group has the highest rates among affected populations for coverage in prevention programs and condom use, which are 71.8% and 85.3%, respectively. Many important national HIV prevention programs raise awareness about HIV and encourage condom use among sex workers. These programs include the 100% Condom Use Program, the HIV Counseling and Testing Service, and programs led by the Philippine National AIDS Council.
Transgender People
Transgender people are one of the populations most affected by the HIV epidemic in the Philippines, with a prevalence rate of 3.9%. However, there is little information or research about the effects of HIV on the transgender community in the Philippines. A key problem is the lack of transgender visibility due to social exclusion and widespread stigma. This challenges efforts to obtain health data and develop targeted programs to support transgender individuals. To raise awareness about gender identities and transgender acceptance, sexual health education and gender studies programs must be more inclusive. This would help reduce the stigma and barriers to healthcare for transgender people in the Philippines and engage them in HIV prevention and treatment programs.
The Effect of COVID-19
Lockdowns in the Philippines due to COVID-19 have blocked access to essential services for HIV patients, including treatment and testing. Eamonn Murphy, UNAIDS regional director for Asia and the Pacific, stressed that the Philippines needs to do more to convince those in high-risk populations to seek out HIV-related services.
Continued attention to these key affected populations is necessary to reduce HIV prevalence rates and make progress toward HIV eradication. In this way, focused programs can work toward lessening the severity of the HIV epidemic in the Philippines.
– Alice Nguyen
Photo: Flickr
https://borgenproject.org/wp-content/uploads/logo.jpg
0
0
Kim Thelwell
https://borgenproject.org/wp-content/uploads/logo.jpg
Kim Thelwell
2021-01-26 09:30:52
2021-01-26 09:30:52
The HIV Epidemic in the Philippines: Affected Populations