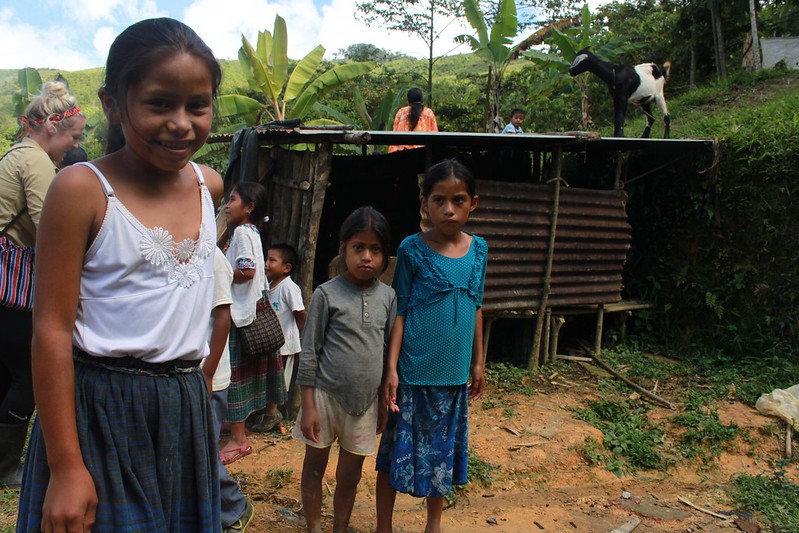 Period poverty in Guatemala weighs heavily on the country's women and girls. The lack of access to hygiene management education and proper sanitation tools forces young girls out of school for days at a time. As young girls grow up in Guatemala, they are met with a challenge. Specifically, their menstruation cycle. Not only is this a milestone in their personal lives but also a limitation. The lack of access to necessary feminine products forces girls to stay home for days. However, as technology evolves and resources are found, many organizations are working to end period poverty in Guatemala and beyond.
Days For Girls
Days For Girls commits the scope of its work to support young women throughout their lives. The organization begins this process by providing a Days For Girls Kit, education on proper self-care, training and general support for girls. Additionally, the group spreads awareness through global partnerships, mobilizing volunteer networks and working toward normalizing menstruation.
The DFG Kit consists of many necessary items for a woman's period. All the products are reusable, easily washable and durable. In fact, users say the items can last up to three years. These kits have been made to use a small amount of water, dry quickly and keep women comfortable while going about their daily lives. Furthermore, Days For Girl also handmakes the kits and the bags they come in, giving them a touch of beauty and personality.
The impact of this organization is felt by many. Thus far, Days For Girls has touched the lives of more than 1.7 million females. The organization's reach is spread across more than 140 countries, with more than a thousand teams and chapters. The organization also has a main office stationed in Guatemala, focused on growing the team and production.
GRACE Project (Guatemalan Rural Adult and Children's Education)
The GRACE Project is a collaboration of groups in Southwest Florida. The project aims to educate, train and help employ the local Guatemalan women as well as women in Guatemala. The organization develops and performs workshops and home visits in which educational materials on reproductive health and local resources are provided.
In addition to education, the GRACE Project creates handmade menstruation kits. All the products are reusable, washable, and long-lasting. Included in the kit are fertility bracelets with instructions, hields for any leakage, flannel cotton pads, soap, a gallon bag for washing use and underwear.
The hard work of these volunteers speaks for itself. In the past year, 500 of the kits were given to women all over Guatemala. Along with these, the organization has also passed out 800 Reproductive Health Kits within Central America. The fertility bracelet included in the kit is especially empowering for women as it gives them the protection they need. Moreover, the bracelet is 85% effective as a life long contraception. The GRACE Project continues to grow production and delivery methods through workshops in Guatemala.
SERniña
Founder Danielle Skogen, a teacher, lived in Guatemala for three years. While teaching she began to notice a pattern. She found a need for health and sanitation education, in particular among the girls. Often, Skogen would watch girls drop out of school due to a lack of access to proper sanitary items and a lack of support from their community. Thus, she developed SERniña as an educational support program.
The SERniña program works with already established educational organizations to educate young women and help end period poverty in Guatemala. The organization teaches a range of topics such as:
Understanding Your Human Rights
Sexual & Menstrual Health
Financial Literacy
Goal-setting
In the workshops, teachers empower young women to be confident and take care of their self-care needs. All of the organization's lessons are taught by trained local women who are certified staff for SERniña. Ultimately, the program allows for conversations and participation in a safe space with specific lessons focused on self-advocacy, self-care and overall self-love. As a result, the program has delivered more than 400 hours of workshops to 180 girls and counting.
The efforts of these three organizations play an important role in ending period poverty in Guatemala. Education, access to resources and support are needed to help young women develop higher standards of living as ending period poverty will result in more girls staying in school. As the work to end period poverty in Guatemala continues, the government and non-profit organizations must help support local organizations like Days for Girls, the GRACE project and SERniña.
– Sallie Blackmon
Photo: Flickr

https://borgenproject.org/wp-content/uploads/logo.jpg
0
0
Kim Thelwell
https://borgenproject.org/wp-content/uploads/logo.jpg
Kim Thelwell
2021-01-08 12:08:24
2021-01-08 12:08:24
3 Organizations Ending Period Poverty in Guatemala