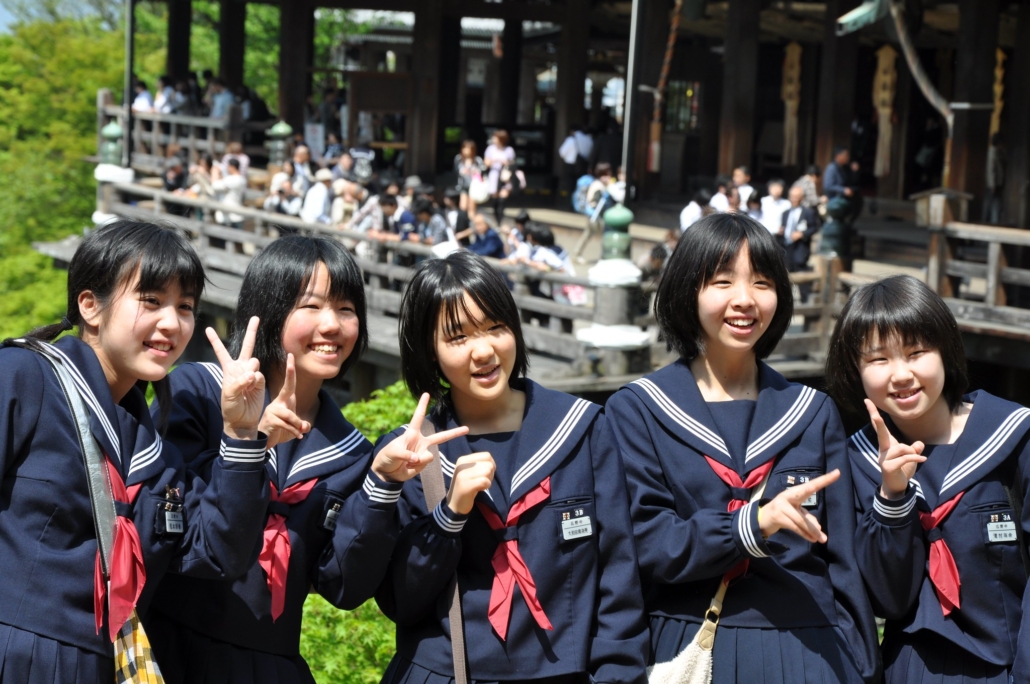 The World Bank estimates that at least 500 million women and girls across the world live in period poverty. They lack access to menstrual products and safe, hygienic spaces to use them due to financial restraints. This is certainly prevalent across Asia in high and low-income countries where cultural taboos and attitudes towards women and girls prevent many from accessing the help they need to manage their periods. However, more and more governments and organizations in Asia are beginning to acknowledge the issue of period poverty. They are taking the initiative to help erase the stigma surrounding periods and improve access to menstrual products. Below are four areas of Asia that are tackling period poverty in Asia.
Southeast Asia
In Southeast Asia, Plan International has collaborated with a sustainable period brand Modibodi to empower almost 5,000 women and girls to safely manage their periods with dignity. Over the course of three months, the NGO has provided 1,000 pairs of reusable menstrual underwear to 333 women and girls in Indonesia alone. While in Laos, 4,500 female students have received reusable period underwear packs. Plan International reports that this initiative has come about after access to menstrual products has become increasingly limited for low-income people across the globe due to widespread inflation as well as the lasting effects of the COVID-19 pandemic. Both have greatly exacerbated living costs.
Despite the increase in period poverty over the past few years, women and girls in Southeast Asia have always faced challenges when it comes to accessing menstrual products and education surrounding menstrual health. Indeed, a 2015 report for UNICEF Indonesia found that only two-thirds of school-aged girls from urban areas in Indonesia changed absorbent menstrual products every four to eight hours or when the material was dirty. This is usually due to the fact that they could not afford to change their menstrual products when necessary. This issue has only been amplified in rural areas, where the amount decreased to less than half of the girls surveyed.
China
Women in China are also working to end period poverty. Despite living in high-income countries, many women and girls across China face financial difficulties and stigmas when it comes to managing periods. The COVID-19 pandemic has only exacerbated this, which has led to a rise in poorer women such as students, cancer patients or women from rural areas having to buy low-cost period supplies that do not meet safety standards.
Period Pride, a Chinese NGO focused on menstrual health, has started a series of initiatives to combat period poverty and shame. This has included inviting university students to propose prototypes for products and services which address period poverty for experts and investors to review. In 2020, they also partnered with a range of women's organizations to create a series of policy recommendations for the China State Council Women and Children Working Committee, which included ensuring that women have access to clean water and can dispose of menstrual waste in a safe and dignified manner.
Japan
In Japan, efforts have also occurred to reduce the cost of period products, making them more accessible to all. This is particularly important because despite being an affluent country, Plan International found that one in three women in Japan had hesitated or were unable to buy menstrual products due to financial reasons when surveying 2,000 Japanese women aged 15-24.
Like many of the campaigns tackling period poverty in Asia, grassroots groups, such as the student organization using the hashtag #EveryonesPeriod, which began a petition in 2019 to lessen taxes on menstrual products, led much of the drive to end period poverty in Japan. However, members of the legislature have also begun to acknowledge the problem, with Sayaka Sasaki and Renhō Saitō, two members of the House of Councillors Budget Committee, pushing Prime Minister Yoshihide Suga to agree to include sanitary products in Japan's COVID-19 emergency relief plan in 2021. As a result, local governments have started to distribute free menstrual products across their constituencies in Japan.
South Korea
Similar to Japan and China, despite residing in a high-income country, many women in South Korea also struggle when it comes to managing their periods. This issue particularly came to light after a 2016 report found that one low-income South Korean girl could not afford menstrual products and had to use a shoe insole instead.
Stories like these pushed the Seoul Metropolitan Government to launch a pilot program to dispense free menstrual products across 10 public facilities across the city in 2018. These facilities include major attractions such as the Seoul Museum of Art as well as women's spaces such as the Seoul Women's Plaza. This program received support from 92% of the 1,475 Seoul residents surveyed about the pilot, indicating an overwhelmingly positive attitude from the public in regard to improving access to menstrual products. Using data collected from the pilot program, the Seoul Metropolitan Government has now expanded the drive to alleviate period poverty across the city, with around 300 institutions in Seoul now providing free menstrual products.
A Better Future Ahead
Whilst a lack of access to menstrual products continues to be a major issue facing women across the globe, these programs and campaigns that are tackling period poverty in Asia provide many a reason to be optimistic about eradicating period poverty. Grassroots, NGO and government-led initiatives to improve access to menstrual products have been instrumental in uplifting the lives of low-income women across Asia. It will continue to do so with further efforts to expand awareness of and end period poverty in Asia.
– Priya Thakkar
Photo: Flickr
https://borgenproject.org/wp-content/uploads/logo.jpg
0
0
Naida Jahic
https://borgenproject.org/wp-content/uploads/logo.jpg
Naida Jahic
2023-03-21 07:30:53
2023-03-20 11:02:00
Tackling Period Poverty in Asia