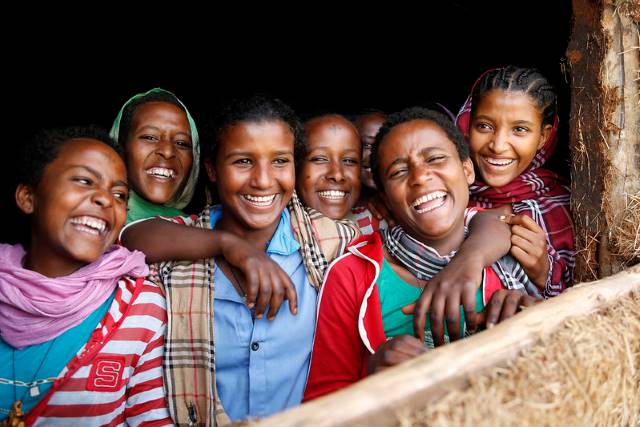 Period poverty challenges women worldwide because many women cannot afford or do not have access to menstrual products. Whether in the United States, Ireland, Great Britain or South Africa, many women struggle with period poverty and need resources to properly manage their menstruation.
Period Poverty Challenges in Africa
According to ActionAid, one in 10 girls in Africa do not attend school because they lack access to menstrual products or private hygiene facilities at school. Moreover, 50% of schoolgirls in Kenya do not have access to menstrual products. In addition, community stigmas and taboos about menstruation lead to girls experiencing emotional and mental problems. Girls and women in these situations often feel the need to hide their periods because of the shame associated with menstruation. Understanding the anthropological impacts and possible solutions to period poverty reveals beneficial changes that could help women.
Anthropological Perspective
According to the anthropological perspective of menstruation, menstruation is the biological experience of young girls that notifies them of their body's transition to womanhood. In a world with more than 300 million women menstruating per day, menstruation is still not openly discussed. In places where menstruation is considered taboo or dirty, women tend to have negative perceptions of themselves. This encourages secrecy and shame. Research suggests that menstruation as a topic of private discussion is universal. Women and girls are expected to deal with their menstruation in silence and invisibility.
Period Poverty Interventions
Sophia Bay, researcher of "Moving Toward a Holistic Menstrual Hygiene Management: An Anthropological Analysis of Menstruation and Practices in Western and Non-Western Societies," proposes interventions that go beyond the issue of accessing menstrual products. Bay addresses the social stigma and shame as well. The first intervention recognizes the issue of access to menstrual products and the second addresses efforts to destigmatize the topic of menstruation.
When girls in lower-income areas have access to period products regularly, their risk of anxiety and fear is drastically reduced. Additionally, access to sanitation such as handwashing facilities and clean toilets is important to improve hygiene. Increasing privacy is also vital to sanitation as this will prevent young girls from improperly discarding used menstrual products. Lastly, puberty education needs to be prioritized. Many women do not know enough about menstruation. A lack of education about biological changes negatively impacts how girls see themselves and menstruation.
Qrate Workshops
Individuals and organizations are working to change the stigma surrounding periods and address period poverty challenges. Candice Chirwa, the founder of the organization Qrate, currently works with communities in parts of South Africa to educate people about menstruation. She is a passionate menstruation activist, speaker and scholar who uses artistic techniques to encourage conversation about periods and period poverty. Visual art, dancing and acting offer an opportunity for communities to discuss a usually challenging topic in a light-hearted way.
In an interview with The Borgen Project, Chirwa explains that the girls play games to become more confident in themselves during the workshops. For example, one of these games requires the girls to pretend to explain different menstrual products to an alien. This helps them learn more about the products and become more comfortable talking about menstruation. Chirwa explains that the game also lets her know whether the girls are gaining the menstrual knowledge they need.
Ending Period Poverty
Facilitating workshops for young girls in South Africa has shown promise. Furthermore, understanding period poverty from an anthropological perspective offers explanations for the negative cultural stigma around periods. Using the work of researchers, making period products accessible, ensuring menstrual education and taking action to combat the stigma work hand-in-hand to alleviate period poverty.
– Nyelah Mitchell
Photo: Flickr
https://borgenproject.org/wp-content/uploads/logo.jpg
0
0
Kim Thelwell
https://borgenproject.org/wp-content/uploads/logo.jpg
Kim Thelwell
2021-06-22 01:30:47
2021-06-22 00:57:58
Period Poverty Challenges Women Around the World