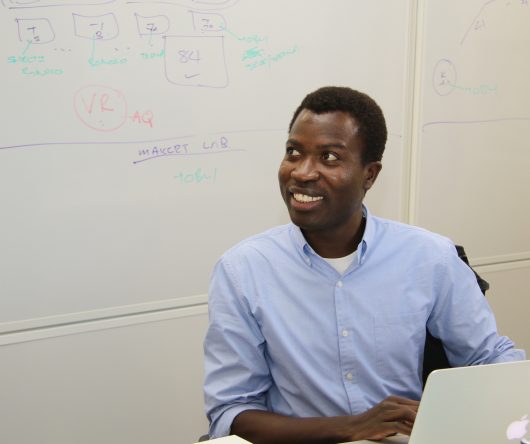 Partnerships for Enhanced Engagement in Research is a competitive, international grants program that offers scientists researching funds in developing countries to address global development challenges.
PEER Research is designed to leverage federal science agency funding from NASA, NIH, NSF, Smithsonian Institution, USDA and USGS by supporting scientists from impoverished countries in areas including water resource management, climate change, agriculture, nutrition and maternal and child health. Since its launch in 2011, PEER has supported more than 200 projects in over 45 countries, with a total investment of more than $50 million. These projects address gaps in scientific knowledge to combat global poverty.
PEER not only catalyzes collaborative research between scientists in developing countries and their U.S.-funded counterparts but also elevates the use of science and technology to further USAID's development objectives. "Collaboration is key for accelerating the impact of scientific research on development," said Ann Mei Chang, USAID's chief innovation officer and executive director of the U.S. Global Development Lab.
Besides scientific collaboration, PEER Research also hopes to see scientists from developing countries improve their negotiating skills, innovation and commercialization, as well as different methods of communicating research to policymakers in their home countries. In this approach, PEER strives to strengthen the research ecosystem in developing countries and enable partners to become better collaborators in development.
PEER significantly helps strengthen the global scientific research community by providing opportunities for the best scientists to collaborate on crucial development issues. The following are PEER's past successful stories:
Climate Change
In Southeast Asia, researchers successfully built emissions models for predicting air quality scenarios. The findings have effectively informed policies in Vietnam, Thailand and Indonesia to reduce emissions.
Education
In Morocco, researchers have developed a computer-based instructional tool that helps translate Modern Standard Arabic into Moroccan Sign Language in real-time, aiding hearing-impaired students in learning and accessing education.
Mother-to-Child HIV Transmission
In Malawi, researchers work together to evaluate the effectiveness of Option B+, a promising antiretroviral treatment to mother-to-child HIV transmission and inform the public and the government of the results of their work.
"The research partnerships nurtured through this program are crucial to building capacity among local scientists and research institutions, strengthening linkages with international research institutions and finding solutions to global development challenges," said USAID Vietnam Mission Director Mike Greene.
– Yvie Yao
Photo: Flickr
https://borgenproject.org/wp-content/uploads/logo.jpg
0
0
Borgen Project
https://borgenproject.org/wp-content/uploads/logo.jpg
Borgen Project
2016-11-11 10:57:45
2020-06-05 11:23:44
Breakthrough in Global Development: PEER Research