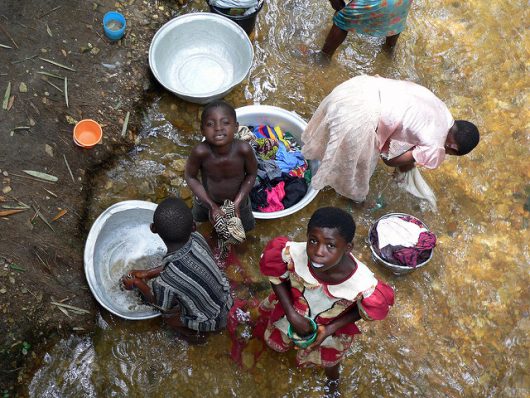 According to a World Bank report, there is a global learning crisis that is continuing to threaten millions of young students, and as the social gaps widen, the learning crisis increasingly becomes a moral and economic crisis as well.
This current report states that without learning, education fails to deliver on its main goal of eliminating extreme poverty and creating important life opportunities for all. Even after spending several years in school, millions still cannot read, write or do basic mathematics.
Globally, approximately 264 million lives are shy of achieving the fourth Sustainable Development Goal (SDG4), quality education for all. Some of the hardest hit by this global learning crisis are youths in countries such as Syria, Yemen and Sudan, as well as thousands of Rohingya children that were driven from their homes by the Myanmar government.
The report also notes that when leaders of countries make "learning for all" a national priority for its citizens, education standards can improve dramatically. South Korea is an excellent example of this. What was once a war-torn country with very low literacy rates achieved universal enrollment by 1995, and its youth performed at some of the highest levels when it came to international learning assessments.
Not all hope is lost, however. Some countries have decided to take action when it comes to combating the global learning crisis, and in particular, there is one region that happens to be facing the most severe cases of these challenges. Ghana's government has been actively investing in its future and is completely on board with SDG4 by pursuing innovative strategies that will ensure girls, in particular, can continue their education.
In all, World Bank Chief Economist Paul Romer states that "The only way to make profess is to 'find the truth from facts.' If we let them, the facts about education reveal a painful truth. For too many children, schooling does not mean learning." Three factors that will work towards combating the global learning crisis include assessing learning, making schools work for all children and mobilizing anyone and everyone who has a stake in learning.
– Sara Venusti
Photo: Flickr
https://borgenproject.org/wp-content/uploads/logo.jpg
0
0
Amy
https://borgenproject.org/wp-content/uploads/logo.jpg
Amy
2017-10-20 07:30:36
2020-04-04 08:42:11
The Global Learning Crisis and How It Can Be Addressed