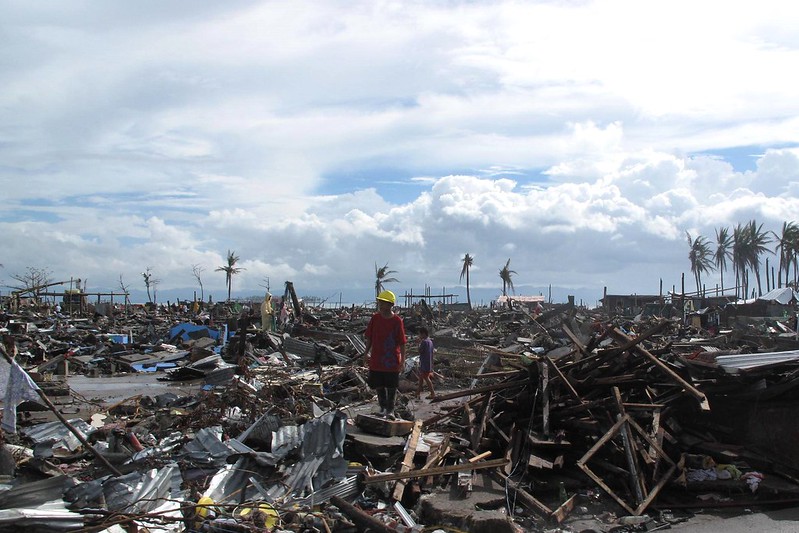 The landlocked Republic of Paraguay is prone to a wide range of natural disasters. Floods and droughts affect the most benighted areas of the country. Fortunately, both national and international agencies are taking action in aiding the local population, working through COVID-19 preventive measures that have delayed the arrival of natural disaster relief packages.
Natural Disasters in Paraguay
Paraguay experienced its worst floods in 2015 and 2019. Since then, the country has confronted subsequent natural disasters in the regions of Boquerón, Presidente Hayes and Alto Paraguay, with more than 2,400 families and 80,000 individuals affected. Even though Paraguay is one of the most humid countries in the region with a fairly high precipitation rate, climate oscillations have been destabilizing already vulnerable communities. As a country relying primarily on crops and cattle raising, fluctuations in climate and natural disasters can prove fatal for the rural population, not only putting the local economy at risk but also increasing the chances of infections through water-borne diseases such as dengue and chikungunya.
As the South American country that has experienced the steepest exponential economic growth in the last thirty years, Paraguay has taken long strides to increase income per capita and reduce inequality. However, most of its economy is commodity-based, which makes it extremely sensitive to fluctuations in climate. Floods tend to be an especially dire calamity since they directly affect the agriculture, animal husbandry and hydroelectric energy industries.
Increasing Climate Resiliency
According to the World Bank, Paraguay ranks 95 out of 181 countries in the 2019 Notre Dame Global Adaptation Initiative. This renders the country fairly vulnerable to climate catastrophe, primarily because of a lack of response and strategic planning. Climate indexes such as this one serve to acquire relevant diagnoses and eventually form sector-specific policies that can aid development outcomes.
It is necessary for the national government to take action to increase climate resiliency by adopting adaptation implementation efforts. Policymaking is crucial in this area, prioritizing investments for more efficient climate mitigation techniques in vulnerable rural areas.
A Four-Part Plan
The Paraguayan government has been taking action against these threats. The Ministry for National Emergencies (SEN) alongside the country's National System of the Environment (SISAM) have devised a comprehensive plan to diminish natural disaster impact in Paraguay. The plan has been included in Paraguay's Sustainable Development Goals for disaster risk reduction and consists of four parts:
Understanding the extent of damage that natural disasters may cause. This includes encouraging research for preventive purposes and using ancestral indigenous techniques in farming to reduce the environmental impact that slash-and-burn techniques have on climate catastrophe.
Increase governance in areas prone to natural disasters. The government is committed to creating laws related to aid in cases of floods and droughts, and beginning to build sound infrastructure to easily aid affected areas.
Invest resources in building said infrastructures, such as roads and municipal buildings that can withstand harsh environmental conditions. This goal also expects to increase cooperation between national and regional authorities for quick aid relief.
Ameliorate time of response by authorities and communities. This means not only investing in disaster-proof establishments but also empowering individuals and promoting universal access to reconstruction and rehabilitation.
International Assistance
In addition to the government, international aid organizations are also providing natural disaster relief to Paraguay. For example, USAID has been active in Paraguay since 2004, providing aid in the aftermath of 10 disasters. The World Bank has also been focused on helping Paraguay improve disaster preparedness. The organization has identified research gaps within Paraguay's climate disaster response, including climate variability and water resources. Additionally, the World Bank has led economic-environmental feasibility studies, which are currently lacking. These efforts are all designed to ensure Paraguay has the resources necessary to overcome natural disasters.
Alongside conscientious data-gathering for the prevention of natural disasters and natural disaster relief, international assistance is crucial: it has not only proven helpful during calamitous environmental instances but also during a yellow fever outbreak, the subsequent seasonal dengue epidemic and COVID-19. Moving forward, USAID, the World Bank and other international organizations must continue to prioritize addressing natural disasters in Paraguay.
– Araí Yegros
Photo: Flickr
https://borgenproject.org/wp-content/uploads/logo.jpg
0
0
Kim Thelwell
https://borgenproject.org/wp-content/uploads/logo.jpg
Kim Thelwell
2021-04-28 10:30:02
2021-04-28 10:30:02
Natural Disaster Relief in Paraguay