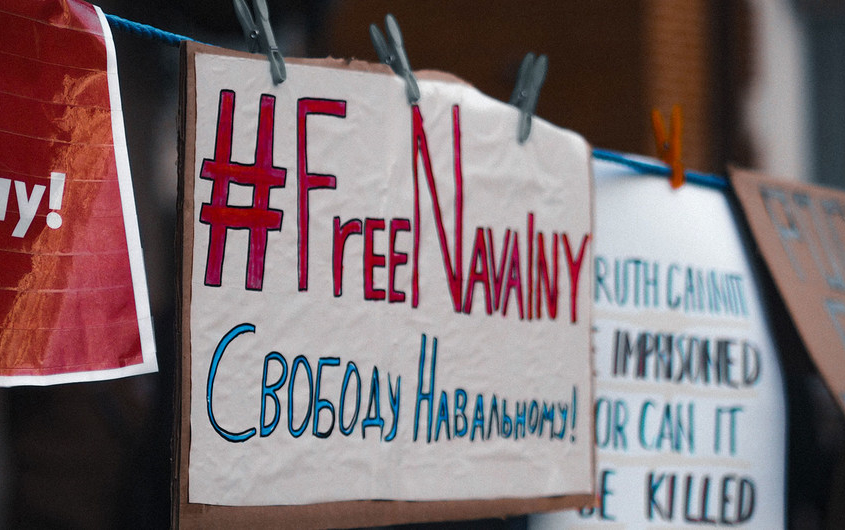 In 2018, the Russian government set the goal of halving poverty levels in the country by 2024. However, recent revelations of corruption among Russian officials threaten progress towards such a goal. One is the case of President Vladimir Putin's usage of ₽100 billion, about $1 billion, of stolen taxpayer money to build his extravagant palace. Here is an explanation of corruption in Russia and its effects on poverty.
"Comrade Capitalism"
Corruption in Russia is primarily based on the merging of public services and private interests. In 2005, President Putin created a $1 billion program to improve the country's healthcare system, as average life expectancy declined significantly after the fall of the Soviet Union. According to a 2014 Reuters investigation titled "Comrade Capitalism," this program helped to fund the construction of President Putin's palace on the Black Sea and enrich two of his closest associates, Dmitry Gorelov and Nikolai Shamalov.
Shamalov was involved in the construction and preparation of new hospitals. Gorelov and Shamalov used multiple intermediaries to increase their profits while providing medical equipment to the Russian government. One of those intermediaries was a company based in Washington, D.C., that received approximately $50 million for providing construction materials for President Putin's palace.
Poverty in Russia During COVID-19
Although the Reuters investigation is 7 years old, its revelations of Russian corruption are particularly timely during the COVID-19 pandemic. Working-class cities in Russia have experienced the most impact. A report from The Moscow Times covers Ivanovo, Russia, a city located four hours away from Moscow that was once the center of Russia's textile industry but has struggled during the pandemic. High unemployment rates and low monthly salaries contribute to a broader trend of doctors leaving the city seeking employment elsewhere. Since many of the available jobs in the city are in construction, security and shop work, most residents are unable to shelter in place to control the spread of COVID-19. As a result, all hospitals in the city are almost at full capacity. Moreover, the city's healthcare chief is looking to purchase more refrigerators because the morgues are full.
Expanded Social Welfare in Russia
In response to the increased poverty rates that the pandemic caused, the Russian government has expanded social welfare programs. The most successful and widely used type of social assistance is cash transfers. The integration of cash transfers with employment support and social inclusion services was highly successful in the Republic of Tatarstan. The Republic of Tatarstan created a program called the Tatarstan Social Assistance System Development Project in collaboration with the World Bank. Since the establishment of this program, an increase in opportunities and financial support has occurred for people in Tatarstan. Thankfully, experts expect this trend to continue.
"Palace for Putin" Hits a Nerve
Alexei Navalny, President Putin's most public political rival, wrote a documentary in January 2021 called "Palace for Putin." It covered President Putin's rise to power, the extent of his estate on the Black Sea and the people in his immediate circle that enrich themselves at the expense of the Russian people. Navalny's team enlisted the help of an outraged palace contractor to provide an insider view of the secretive estate. Leaked floor plans of the palace reveal countless swimming pools, halls and extra bedrooms for entertaining guests. The property also has a hockey rink and amphitheater, in addition to other lavish accommodations.
For many Russians experiencing a decreased standard of living and increased inequality, this documentary was the last straw. On January 23, 2021, protests broke out as a result of Navalny's recent arrest and corruption in Russia. While other protests of Russia's recent history took place exclusively in big cities, these are quite different. Not only are the protests spread across the country, but younger generations are leading them. Hundreds of thousands of people took to the streets, some in temperatures far below freezing, to express their frustrations.
Although the protests were mostly peaceful, police forcefully dispersed protests, citing COVID-19 concerns, and detained thousands of protesters, violating the freedom of assembly outlined in the Russian constitution. Navalny's February 2, 2021 trial and sentencing for violating parole further attracted protesters, hundreds of whom authorities arrested outside of the Moscow court where the hearing took place.
Response from the United States
On September 23, 2020, Representative James P. McGovern [D-MA-2] introduced a resolution condemning Russian authorities for the suspicious poisoning of Alexei Navalny and calling for an investigation of the poisoning as use of chemical weapons, which is a violation of international law. The resolution passed in the House of Representatives on November 18, 2020.
One week after taking office, President Biden had his first phone call with President Vladimir Putin, in which they agreed to extend New START, the U.S.-Russia arms control deal. President Biden also confronted him about the recent SolarWinds hack and the arrest of Alexei Navalny. The U.S. president's tone with President Putin was less sympathetic than that of his predecessor. Additionally, the Biden administration has taken interest in the recent protests in Russia. This is because they reveal weaknesses in Russian domestic politics that tarnish Putin's image as a leader with complete control. The renewed desire for honesty and accountability among the Russian people presents an opportunity for the United States to engage with Russian society.
Moving Forward
Corruption in Russia is extremely frustrating to the average citizen. With corruption among top national officials, Navalny's arrest and pandemic-induced decreased living standards, it is clear to see why. In order for average Russian lives to improve, the social safety net must undergo expansion. If Russia continues following the example of the Republic of Tatarstan and the Biden administration continues to invest in the well-being of Russian citizens, corruption in Russia and its effects on poverty should slowly but surely improve.
– Sydney Thiroux
Photo: Unsplash
https://borgenproject.org/wp-content/uploads/logo.jpg
0
0
Kim Thelwell
https://borgenproject.org/wp-content/uploads/logo.jpg
Kim Thelwell
2021-03-30 07:31:06
2021-03-29 10:15:38
Corruption in Russia and Its Effects on Poverty